Viciedo not yet showing complete package at plate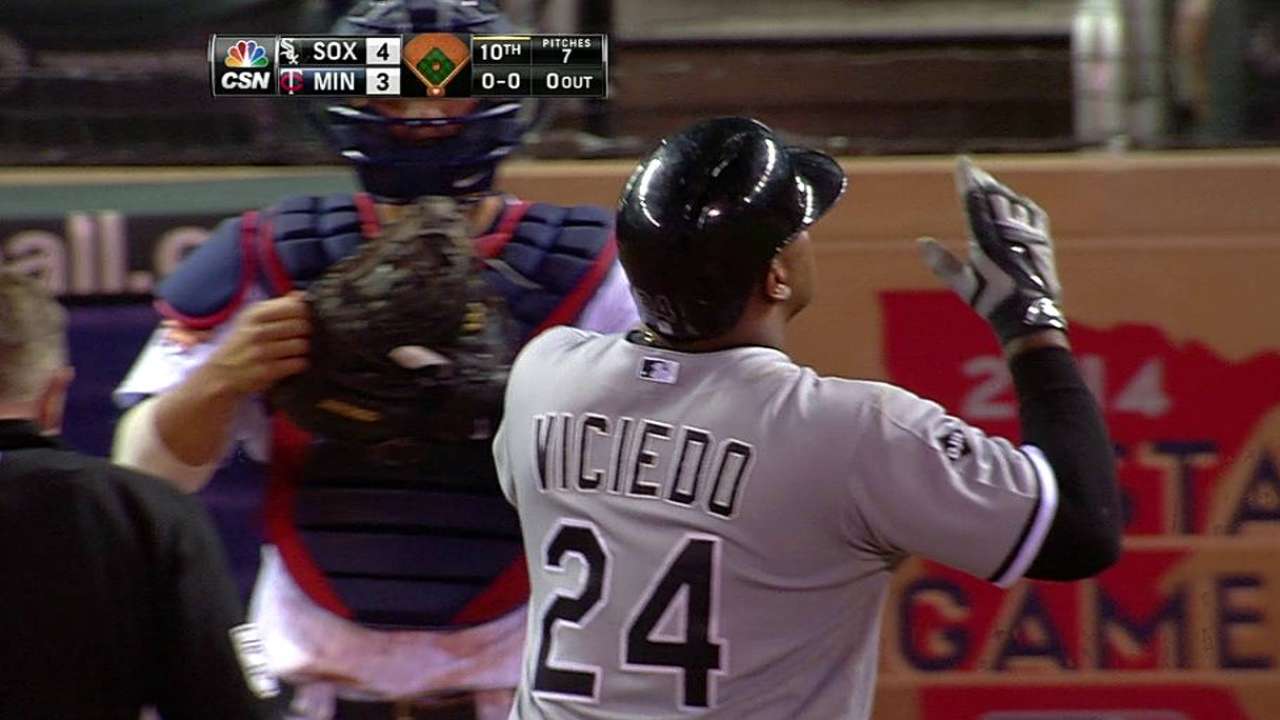 MINNEAPOLIS -- Dayan's Viciedo opposite-field homer to right-center Tuesday, covering more than 400 feet, is a rarity for right-handed hitters at Target Field. It also shows his immense offensive ability, which generated another 417-foot clout to left in Wednesday's 11-4 loss.
For Viciedo to become a prime player in the White Sox future, he needs to do more than produce those prodigious clouts. His free-swinging ways have contributed to a .235 average and just a .280 on-base percentage this season to go with his .408 slugging percentage.
"There's certain people that have that kind of power. He has it," said White Sox manager Robin Ventura. "Has it been as consistent as we want it? No, but it's there. That's what makes him, makes people look at him and they wonder if they can find it or harness it or make it better.
"Once he starts struggling, he thinks harder is better. It's kind of like more is better and it's really not. If he shortened up and got a little more handsy, instead of just the way he swings with his shoulders, he would be better. It's easier said than done. His natural instinct is to swing hard."
Scott Merkin is a reporter for MLB.com. Read his blog, Merk's Works, and follow him on Twitter @scottmerkin. This story was not subject to the approval of Major League Baseball or its clubs.