Eaton focused on increasing stolen bases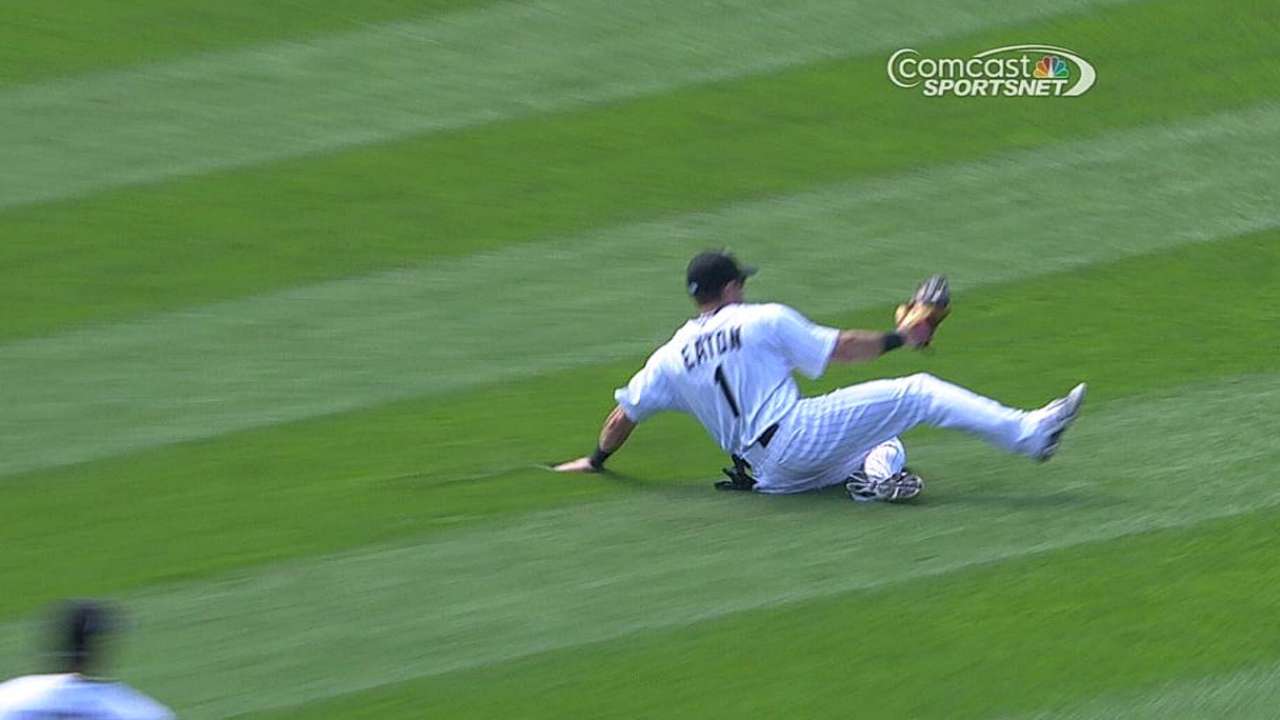 MINNEAPOLIS -- Adam Eaton has 14 stolen bases to go with his .377 on-base percentage and .310 average as part of his stellar first season atop the White Sox batting order. But Eaton believes this somewhat low number of stolen bases will prove to be the exception rather than the norm as he grows more comfortable on the basepaths, making running a September priority for the 25-year-old.
"Running definitely is something that I've focused on," Eaton said. "I definitely don't think I'm a 10-to-15 steal guy a year. I think I'm a 20-plus yearly. So, this last month I'm hopefully going to try to put some pressure on some people and hopefully get those steals up to where I think I should be.
"As much as everyone thinks that I've been in the league five years, I'm still trying to get comfortable. This is the first time I've seen this league, the first time I've seen the pitchers. I think I'm only going to continue to progress and learn and try to get better at certain things."
As part of Eaton's learning curve for stealing, he has figured out guidelines such as getting good jumps, running on a good count and having healthy legs are essential for success.
"I was trying to steal bags early in the year where my legs weren't feeling that great," said Eaton, who is 14-for-22 this season, but has swiped as many as 38 in a single season during his Minor League career. "I would get a mediocre jump and it would reflect on the tail ends of things. I'm being more precise and learning."
Scott Merkin is a reporter for MLB.com. Read his blog, Merk's Works, and follow him on Twitter @scottmerkin. This story was not subject to the approval of Major League Baseball or its clubs.