Eaton ejected after striking out in sixth inning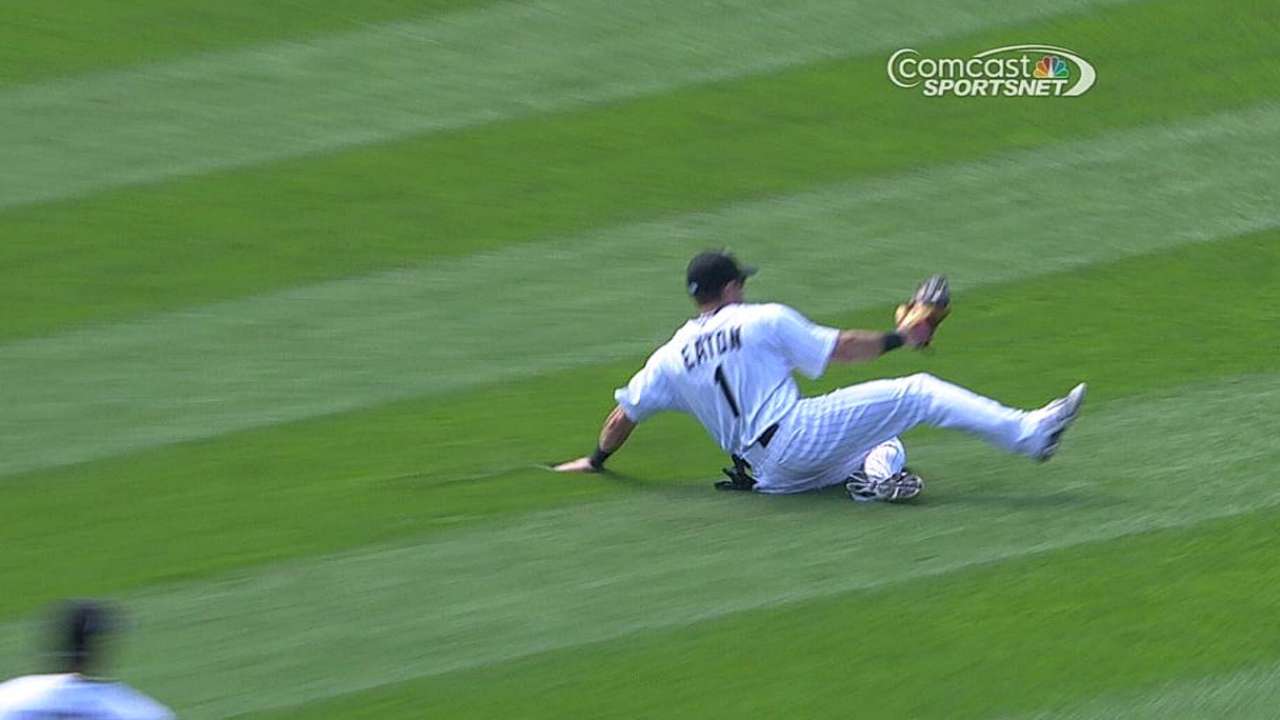 MINNEAPOLIS -- Suppose a player was ejected from a game but nobody really knew. That's the scenario that fell upon Adam Eaton during the White Sox 6-3 victory over the Twins in 10 innings Tuesday at Target Field.
Eaton took a called third strike with one out in the top of the sixth, but was then replaced by Jordan Danks in center field to start the bottom of the sixth.
The feisty White Sox leadoff man explained the rest of the tale from his first career ejection, handed down by home-plate umpire Greg Gibson.
"I just didn't think it was a strike," said Eaton with a broad smile. "I had a little tidbit after I left. I went to take a look at it and kind of had the same feeling.
"As soon as the inning ended, I had one one-liner and maybe another line, and he had enough apparently, so he threw me out. I didn't know I got thrown out until I was grabbing my glove and HB [Harold Baines] said, 'Hey you got thrown out.' It was an experience."
Teammates joked with Eaton to get his money's worth on the ejection. Eaton passed on that opportunity.
"That's what they were saying -- you've got to get your money's worth," Eaton said. "But I would really look like a you-know-what if I run out there and I yell at him, so it's one of those things, I guess."
Scott Merkin is a reporter for MLB.com. Read his blog, Merk's Works, and follow him on Twitter @scottmerkin. This story was not subject to the approval of Major League Baseball or its clubs.