Final stretch of at-bats a gauge for Avisail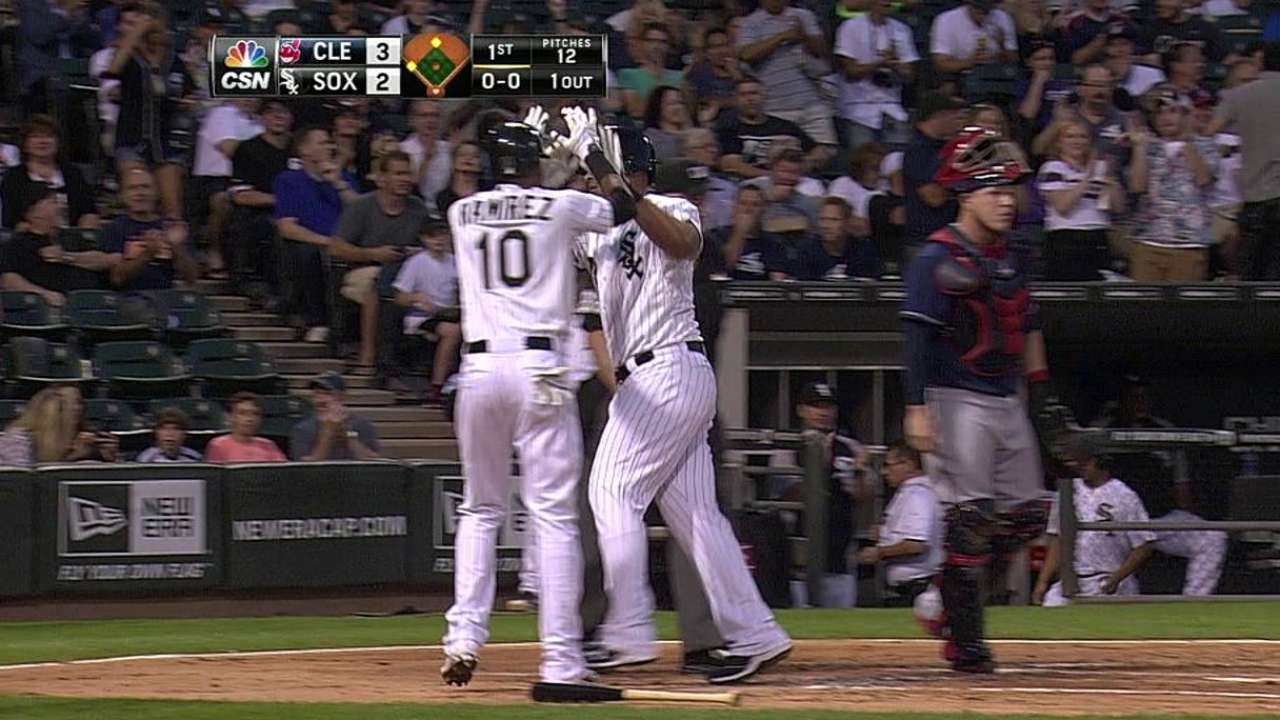 CHICAGO -- Since his return from a four-month absence because of a torn labrum and avulsion fracture in his left shoulder, Avisail Garcia has nine hits in 43 at-bats along with 16 strikeouts and two walks. Garcia has a .182 average against the four-seamer and a .400 mark against the sinker since his return, giving him six hits in 21 at-bats against the fastball according to brooksbaseball.net.
"You always want to hit a fastball," White Sox hitting coach Todd Steverson said. "Nobody is a great breaking ball hitter. There are a few that can hit it, but you still want to square up fastballs. When you miss them, it makes you more angry when you miss a slider in the dirt.
"But I think it's about the timing. It's about the understanding of what [the pitcher] may do to me and staying the course of the at-bat. Don't start over-thinking it or changing your thoughts just because he did something else the first pitch."
Manager Robin Ventura pointed out that Garcia benefitted from a shot of adrenaline when he returned, but the post-adrenaline stage stands as the tough one to navigate before Garcia settles back in.
"Once he settles in, you'll see a better idea of what you are going to get in the future," said Ventura.
"Take these next 150 or 200 at-bats as his learning process, my learning process of him and really helping him understand what's next for him," Steverson said. "OK, you took this amount of at-bats. You saw what happened when you do X. Let's either clean that up or let's keep that. That's how it boils down."
Scott Merkin is a reporter for MLB.com. Read his blog, Merk's Works, and follow him on Twitter @scottmerkin. This story was not subject to the approval of Major League Baseball or its clubs.