Wins not representative of lefties' August outings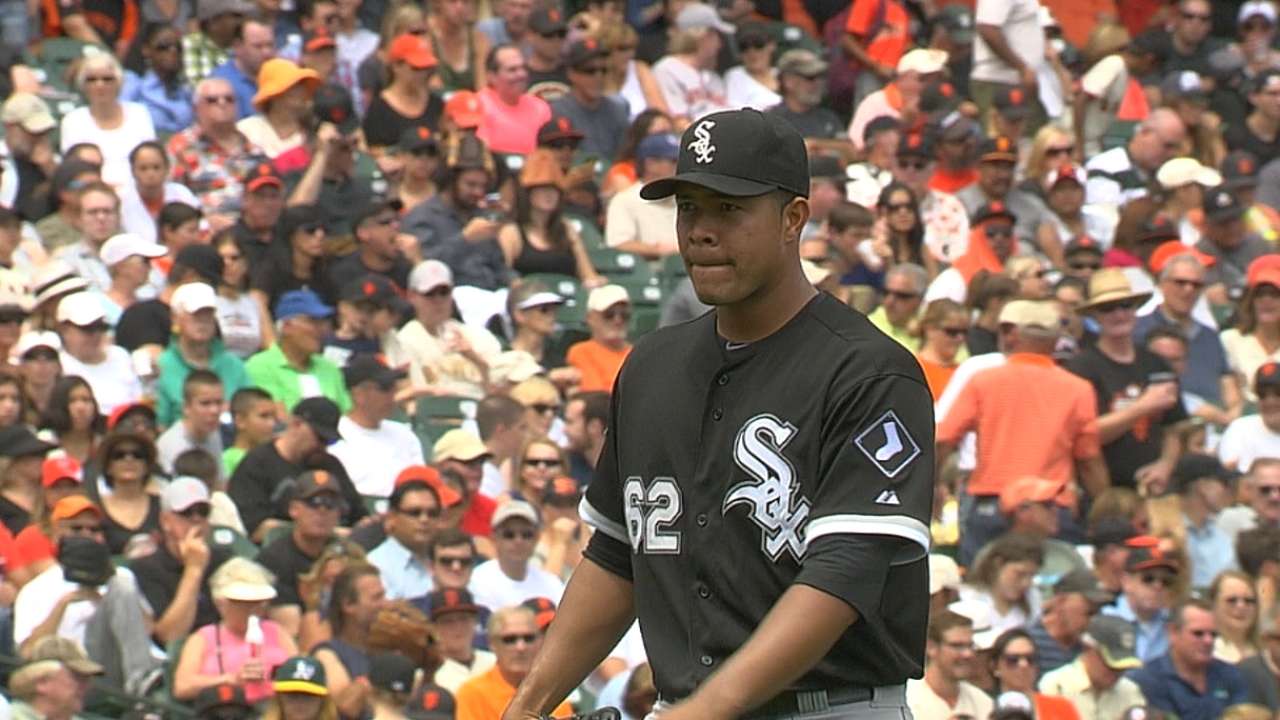 CHICAGO -- Chris Sale and Jose Quintana still have starts to make over these final two days of August, but going into those mound efforts, the trio of White Sox southpaws, including John Danks, has not won a game this month.
Sale has an 0-2 record with a 2.53 ERA and 43 strikeouts in 32 innings over five August starts. Quintana stands at 0-3 with a 5.08 ERA in five starts, while Danks is 0-3 with a 6.75 ERA over five starts. Hector Noesi and (3-1) and Scott Carroll (1-3) have the only starters' wins this month for the White Sox entering the weekend's four-game series against the Tigers.
"It's probably a little bit different for me compared to them," said Danks, comparing his month to Sale and Quintana. "Quite frankly, I've had a pretty bad month. I haven't put myself in position to win many ballgames.
"With how Chris and Jose have thrown the ball, it's unfortunate. It's part of the game. Those guys understand that. Just get ready for the next one. It's unfortunate that they can throw the ball as well as they have and really have nothing to show for it."
Many present followers of the game consider the pitcher's victory to be anywhere from outdated to inconsequential. Sale always has been one to argue for the importance of the statistic, with Danks seemingly understanding both sides of the argument. He points to WHIP and ERA as better examples of how pitchers are performing.
"There's a lot that has to go right that is out of your control to get a win," Danks said. "But at the same time, if you don't do your job, you are not going to get a win anyway. I don't think it's any accident that the elite pitchers year in and year out are the guys leading the leagues in wins, too.
"A lot of that is staying in the game long enough, keeping your team in the game and giving yourself a chance to get that go-ahead run. We all like wins. Wins are the sexy stat for a pitcher. I wouldn't discredit it, but certainly I know that there's more that goes into it than just individual performance."
Scott Merkin is a reporter for MLB.com. Read his blog, Merk's Works, and follow him on Twitter @scottmerkin. This story was not subject to the approval of Major League Baseball or its clubs.