De Aza makes leaping catch while avoiding Eaton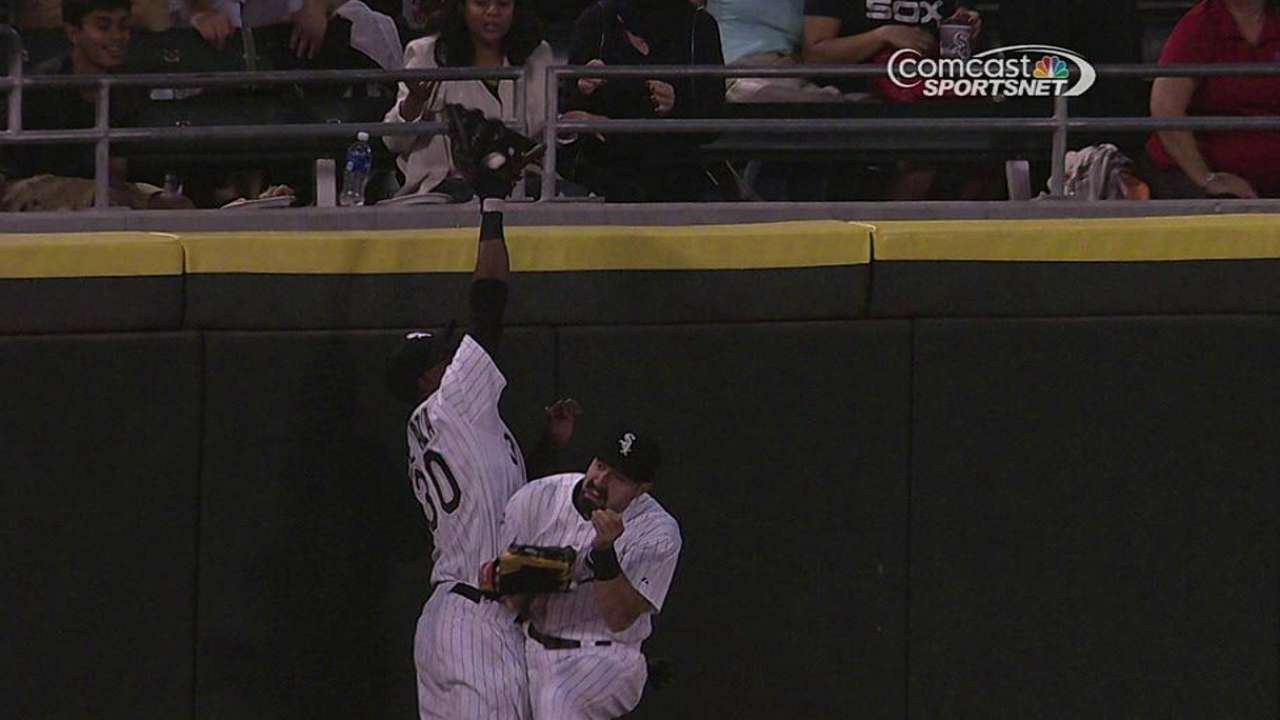 CHICAGO -- Alejandro De Aza's leaping catch in the second inning of the White Sox 3-2 loss to the Indians on Thursday night robbed Zach Walters of extra bases.
With one out and one on and the Indians already leading, 1-0, Walters elevated a first-pitch fastball to left-center, where De Aza snagged the ball while avoiding a collision with center fielder Adam Eaton.
The play was one of a handful of stellar plays the White Sox made Thursday night. Shortstop Alexei Ramirez continued his exceptional play with a couple of defensive highlights and first baseman Jose Abreu and pitcher John Danks added impressive efforts.
"You have to be able to do that if you're even going to stay close," manager Robin Ventura said of the White Sox defense, "especially when you have a pitcher doing what [Carlos Carrasco] is doing."
Daniel Kramer is an associate reporter for MLB.com. This story was not subject to the approval of Major League Baseball or its clubs.