Bassitt set to debut Saturday night against Tigers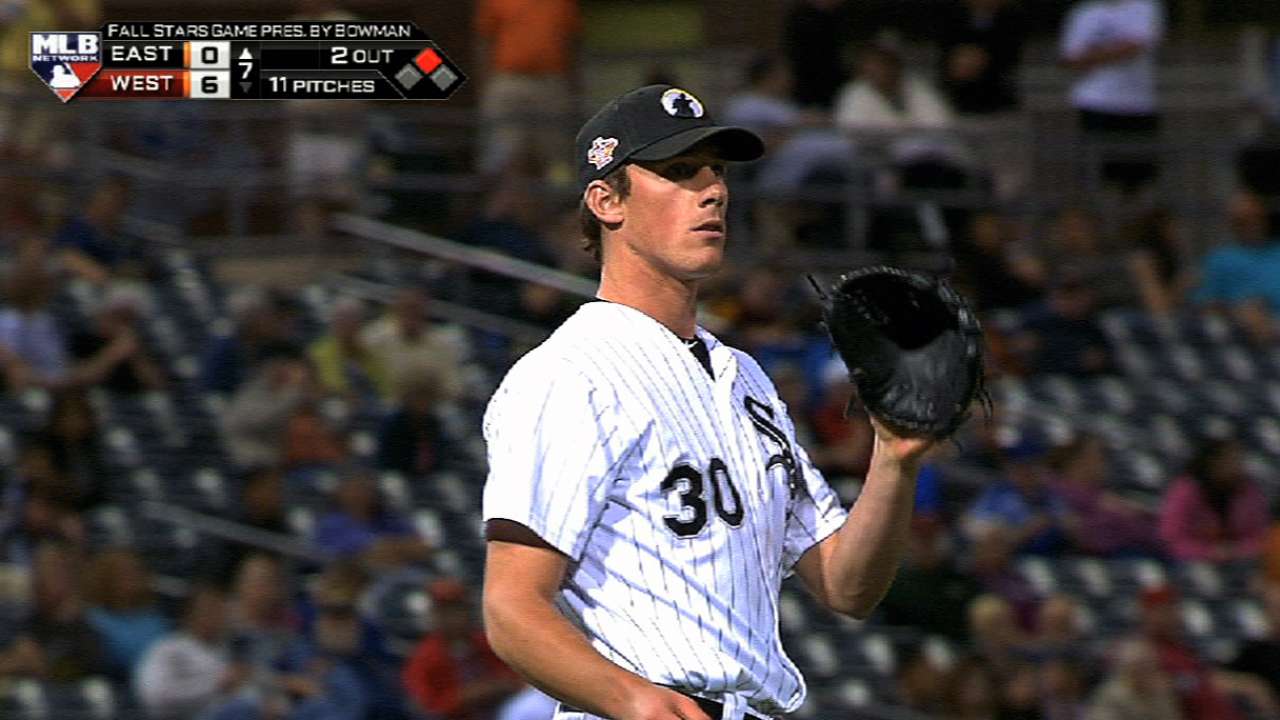 CHICAGO -- Right-handed pitcher Chris Bassitt will make his Major League debut as the starter for Saturday's doubleheader nightcap against the Tigers, White Sox manager Robin Ventura said Thursday. Chris Sale will start the opener.
"It's just the timing of it," Ventura said. "We have a doubleheader. It's an opportunity for him. … He's had more time and seasoning down there that I think this is just the right time to do it for him, and he's earned it."
Bassitt is currently with Double-A Birmingham, where he's gone 3-1 with a 1.56 ERA, a .206 average against, 36 strikeouts and 14 walks in 34 2/3 innings over six starts.
He will be the 26th man on the roster for the doubleheader. Ventura indicated that Bassitt will be with the team for the remainder of the season after rosters expand on Monday.
"He'll have some chances to pitch," Ventura said.
A 16th-round pick in 2011, Bassitt became a full-time starter in 2013. He went on to lead all White Sox prospects with 101 strikeouts in eight starts.
Bassitt didn't play this season until July 12 after breaking his pitching hand in a non-baseball injury.
"You feel guilty of putting them in that situation," Bassitt said last month of his Double-A teammates to MiLB.com.
Ventura and general manager Rick Hahn have both indicated that younger callups will see more playing time over the season's final month. He also alluded to the possibility of going to a six-man rotation during that stretch.
"I don't think right now it's necessarily a for sure that you're going to do that," Ventura said. "But again, we're going to go by what's happening, how guys are feeling. You'll have the ability to do that when you need to.
"These guys that come up, I don't think it's good for them just to come up and necessarily just be around. You want them to play, you want them to get acclimated and see what they can do against Major League competition."
Daniel Kramer is an associate reporter for MLB.com. This story was not subject to the approval of Major League Baseball or its clubs.