Konerko content with role during season's final month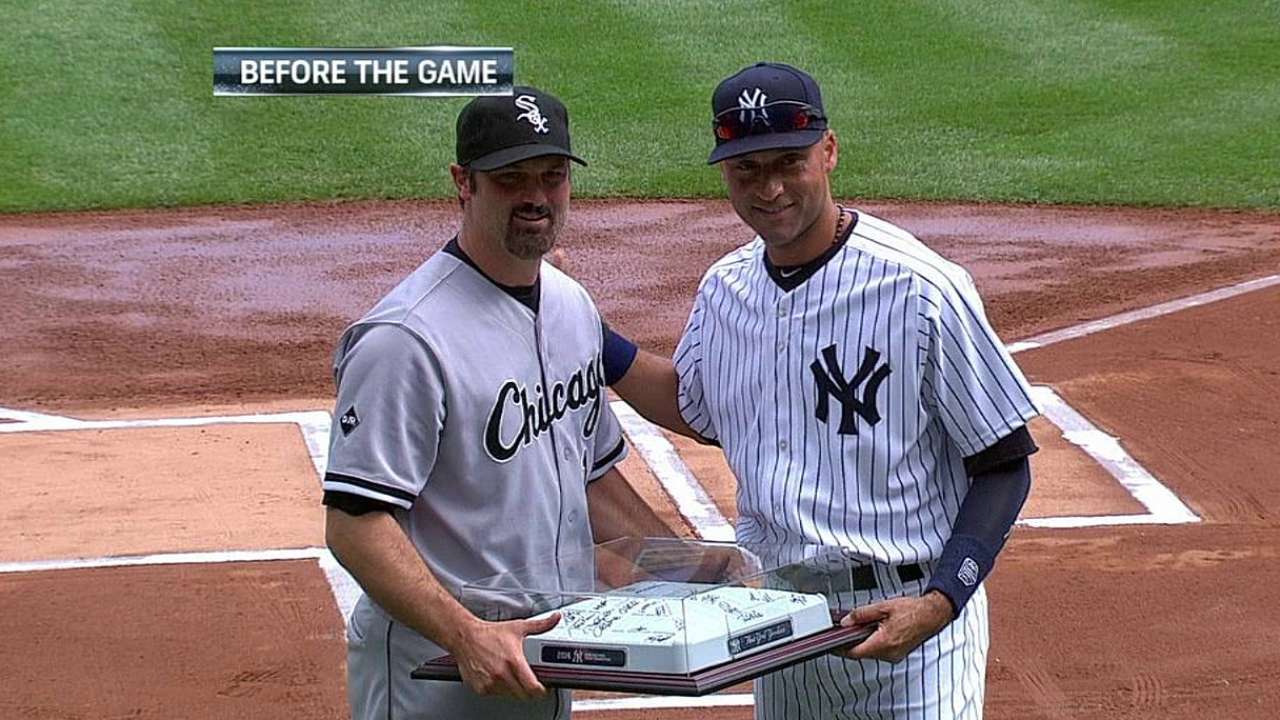 CHICAGO -- With September basically being viewed as Paul Konerko month on the South Side, the White Sox captain probably will get a few more at-bats outside of his regular 2014 starts against left-handed pitching.
Konerko remains aware of the possibility, but he doesn't want anything to change from the manner in which his part-time playing and full-time leadership role has been handled during his 16th and final season with the club.
"I'm here to do whatever [White Sox manager] Robin [Ventura] wants," Konerko said. "I'm just here to serve really. I have no expectations one way or the other. You want me to play, I'll play. You want me to sit for a week, I'll sit for a week.
"I'll do whatever I can to help. Whatever Robin wants to do or [general manager] Rick [Hahn] or the team, whatever they want to do, it's right. There's no discussion. It's impossible to offend me. It really is."
Ventura earned praise from Konerko for the way in which he handled the player this season, with Konerko adding that Ventura made the year more fun for him and is "good in my book forever." Konerko doesn't see any coaching or managing in his baseball future, although he smiled and added that he's already committed to one of his young son's teams this fall.
His commitments for the rest of the season will include playing in the season's final four games, from Sept. 25-28, at home against the Royals, according to Ventura's comments Wednesday.
"If they play me too much, I might demand a trade. I don't think that's going to be a problem," said Konerko. "Listen, this has all been good. The whole thing, there's no expectation on my part. I don't want anybody out there trying to make those guys feel uncomfortable."
"It's important to us to have him play quite a bit in that last weekend that we're home, if he can do it," Ventura said. "I don't know if we'll get all four out of him. We can get a few."
Scott Merkin is a reporter for MLB.com. Read his blog, Merk's Works, and follow him on Twitter @scottmerkin. This story was not subject to the approval of Major League Baseball or its clubs.