Rodon will start Saturday -- for Triple-A Charlotte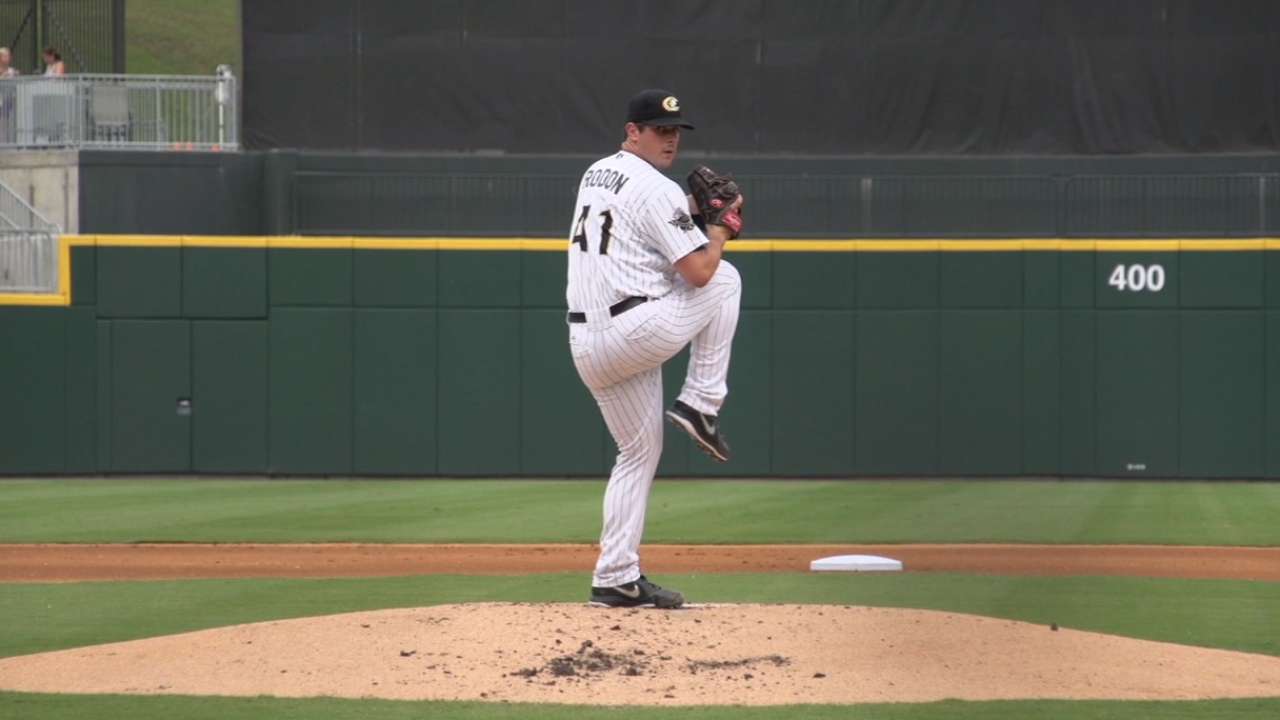 CHICAGO -- Carlos Rodon will be pitching this Saturday, but it will be start No. 3 for Triple-A Charlotte and not start No. 1 for the White Sox as part of a split home doubleheader against the Tigers.
General manager Rick Hahn made that point abundantly clear on Tuesday during his pregame media session.
"He's thrown like 20 innings as a pro," said Hahn of the White Sox top pick in the 2014 First-Year Player Draft, the third pick overall and already the club's top prospect according to MLB.com. "I understand the thought behind the question, but we simply can't lose sight of the fact that he is in the infancy of his professional career.
"What he is doing right now, while impressive, is part of his development and any decision about his future, where his next start will or won't be, is based strictly on the long-term view of getting him to Chicago, ultimately to stay and contribute at the front end of our rotation for a long time. We aren't going to rush that process."
Rodon, 21, has thrown 19 2/3 between stops for Charlotte, Class A Winston-Salem and the Arizona Rookie League team. The southpaw has 31 strikeouts, 10 walks and 13 hits allowed.
Sunday's start featured Rodon fanning eight over four innings against Norfolk, and making an adjustment in between the second and third inning to help him climb as the afternoon progressed. As far as a September callup for Rodon, which remains a distinct possibility, all Hahn would commit to Tuesday was Rodon making his next start and then having "a conversation after that."
"This is a talented, talented young man," said Hahn of Rodon. "He's already made three stops with our affiliates within a month of being a pro. Although he is having success, he has moved very quickly. That makes his success even more impressive. It has been a very fine year for him."
"Good stuff, competes his butt off," said White Sox center fielder Adam Eaton, who was on an injury rehab assignment for Rodon's Sunday start. "As a college junior being signed, he's a lot more knowledgeable about the game than I was at that time. Fans should be very excited about the future."
Scott Merkin is a reporter for MLB.com. Read his blog, Merk's Works, and follow him on Twitter @scottmerkin. This story was not subject to the approval of Major League Baseball or its clubs.