Beckham praises Chicago, welcomes new chapter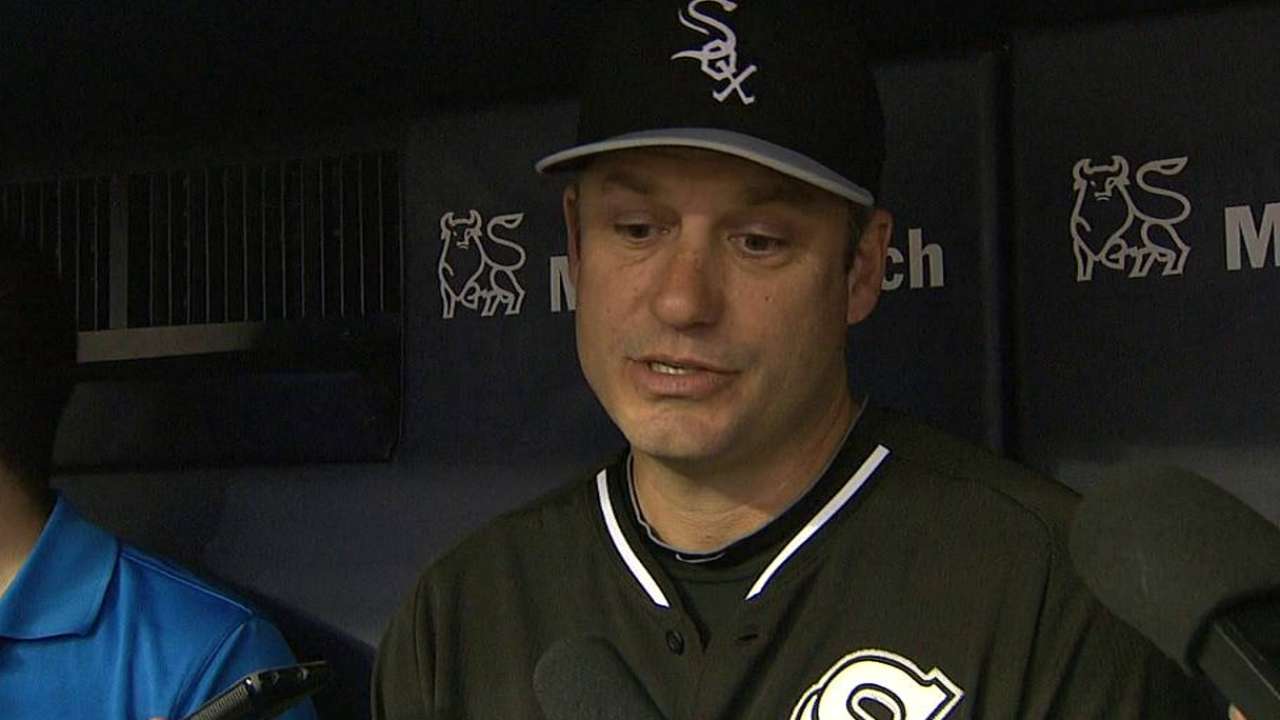 CHICAGO -- Gordon Beckham spoke to the Chicago media for the first time since his Thursday trade to the Angels during a Tuesday evening conference call. The slick-fielding second baseman had praise for the White Sox and his parts of six years played in Chicago.
But immediately he could feel the change in Anaheim, where he is no longer stuck with the tag of the eighth pick overall from the 2008 First-Year Player Draft who couldn't live up to his rookie offensive success in '09.
"I really felt like I had some weight taken off my shoulders," Beckham said. "For whatever reason, I was struggling in Chicago. Fortunately for me, it's really given me a sense of clarity.
"It was always like, 'You might get traded, you might get traded.' And now I feel like there's a monkey-off-my-back kind of thing. All the baggage I had is no more. It's definitely a good feeling. It's definitely hard to leave the White Sox and everything they've meant to me and my family over the last six years. But I'm definitely excited and happy about where I'm at on a team that's contending."
Beckham hit .244 overall for the White Sox, but just .221 this season with a .598 OPS -- a far cry from his .270 average and .808 OPS as a rookie.
"Being up there so quick and not having much failure in the Minors, I had to learn kind of on the big stage how to fail and how to fail with grace," Beckham said. "It would have been easy for me to just make excuses and blame other people for my shortcomings. I'm glad I handled it like that and didn't blame anybody else.
"To come up in the big leagues and fail in front of a big league audience, it was definitely tough and it took a lot from me. But it made me a better person, and it made me a better player. Honestly, as much as some people probably wouldn't believe that, I learned how to play the game."
Scott Merkin is a reporter for MLB.com. Read his blog, Merk's Works, and follow him on Twitter @scottmerkin. This story was not subject to the approval of Major League Baseball or its clubs.