Abreu happy to see fellow Cuban Castillo in bigs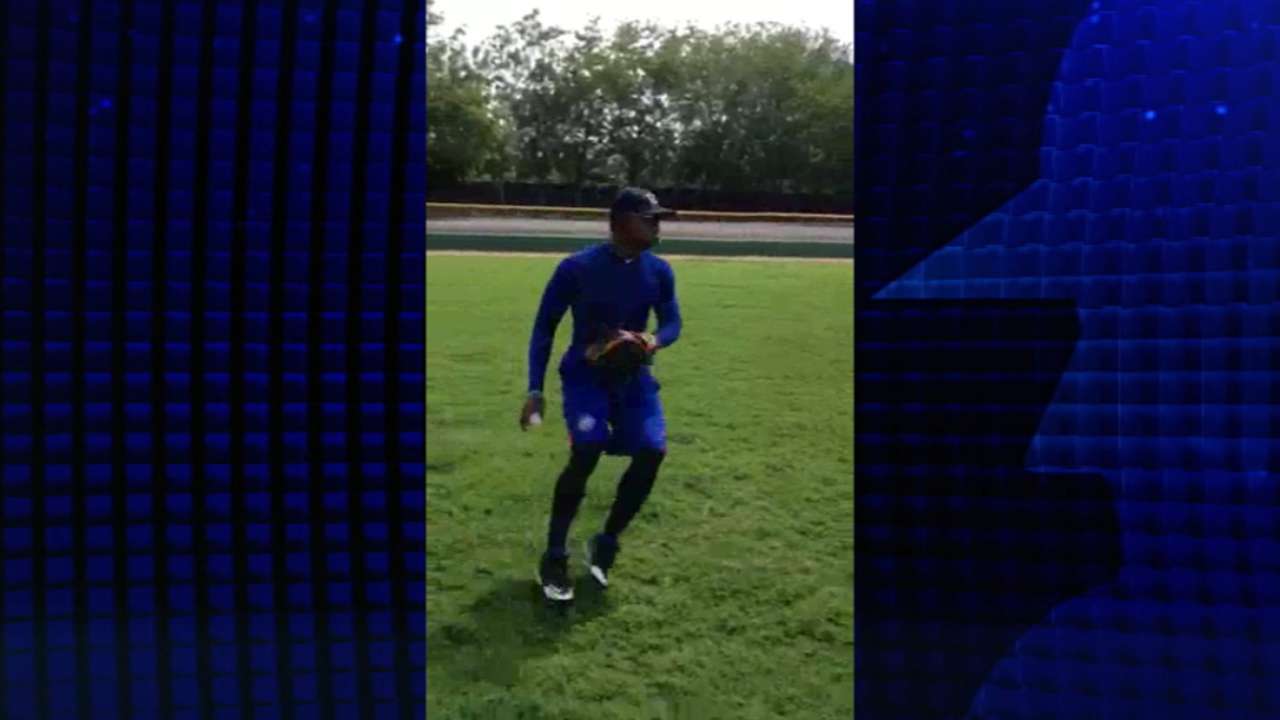 NEW YORK -- Jose Abreu was excited to see fellow Cuban Rusney Castillo close to finalizing a seven-year, $72.5 million deal with the Red Sox.
"I am very happy for him, and I think all Cubans should be happy for him that he was able to get such a good contract," Abreu said.
The reported deal would eclipse Abreu's six-year, $68 million contract from this past offseason as the largest deal signed by an amateur player, but he did not seem to have an issue with his former teammate's new deal.
"We played together all throughout we were growing up and coming up on the national team," Abreu said. "I'll tell you, he's a guy who has a lot of tools. He's a five-tool player. As long as he stays mentally tough, he's going to be able to do some good things."
The Red Sox were in heavy pursuit for Abreu this past winter before losing out to the White Sox. His success in his first season likely helped Castillo's case for such a large contract.
Abreu also offered some advice to Castillo about making the adjustment to the Majors.
"My advice to him is to let people who know what they're doing help him," Abreu said. "Let them help him and just listen to them. As long as you do that and stay mentally tough, he should be fine."
Jamal Collier is an associate reporter for MLB.com. Teddy Cahill is a reporter for MLB.com. Follow him on Twitter at @tedcahill. This story was not subject to the approval of Major League Baseball or its clubs.