Dunn has discussed retirement with manager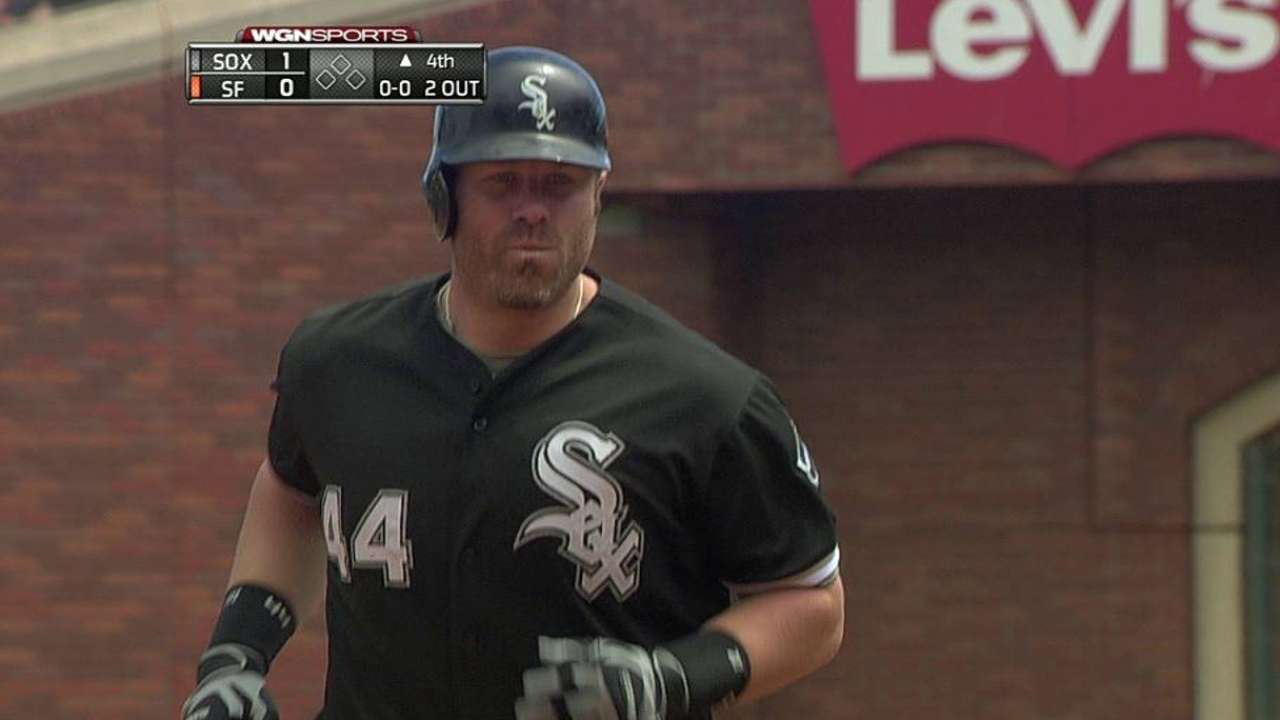 CHICAGO -- Manager Robin Ventura admitted Sunday that he's talked with Adam Dunn about retirement in the wake of an MLB.com report Saturday in which Dunn said the 2014 season might being his last.
"There's been times we talk and stuff like that comes up," Ventura said. "But I've heard that from so many guys over the years and they end up having to rip the jersey off of them. I'm sure there'll be talk as we get closer to the end, but I think right now, there's a lot of guys that have those feelings every once in a while."
Dunn is considered one of the current era's top sluggers, boasting a career line of .238/.365/.492, with 459 homers in 1,967 games. Entering Sunday's contest, in which he batted fourth as the designated hitter, Dunn was at .228/.351/.456 with 19 homers and 49 RBIs over 97 games.
"I think that's always a tough decision for guys when they get where he's at and Paul and all those guys that are of age," Ventura said. "You get close and you might see the end. You don't know. It's a tough decision.
"This is something he's done most of his adult life. It's important. It's still fun. You just never know."
Daniel Kramer is an associate reporter for MLB.com. This story was not subject to the approval of Major League Baseball or its clubs.