Ventura not ruling out Rodon callup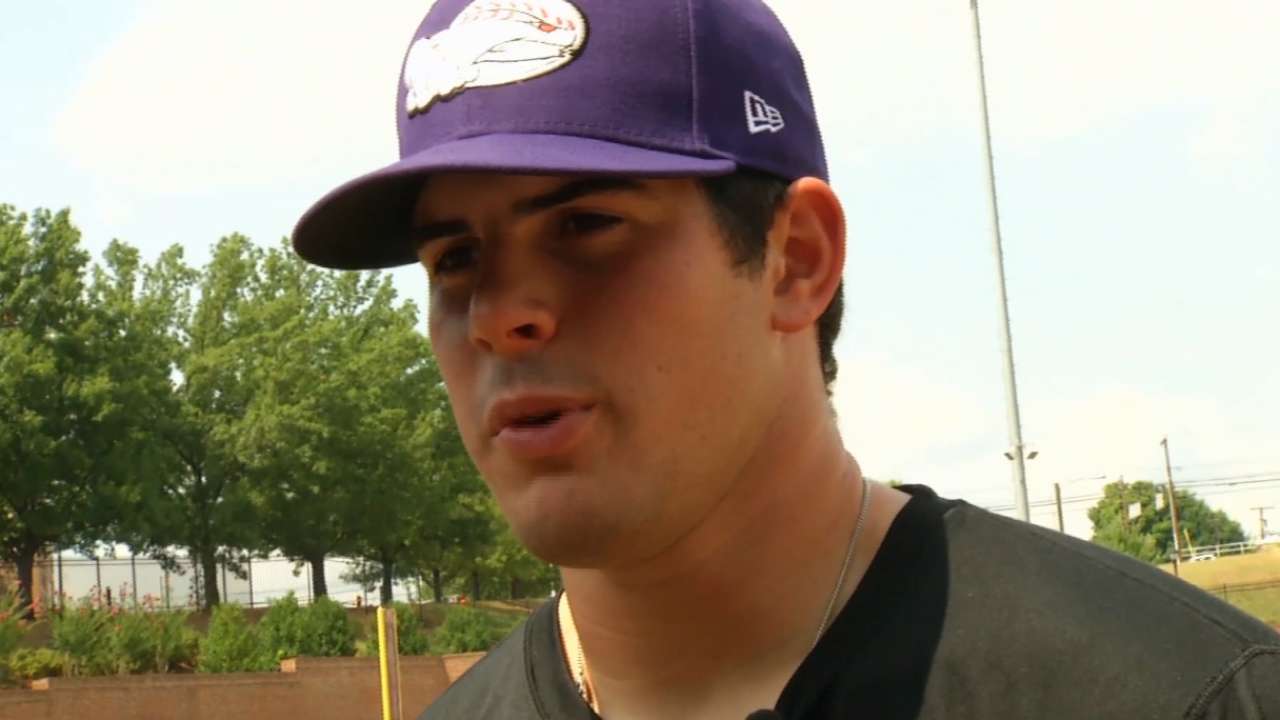 CHICAGO -- White Sox manager Robin Ventura didn't rule out the prospect of Carlos Rodon, the White Sox's top pick and third selection overall in the 2014 First-Year Player Draft, making his way to the Majors by season's end.
"If he's doing well enough to come up here, yeah," Ventura said of the left-handed pitcher. "We're trying to help us win. If he's available and he's ready to go, he's ready to go. I would like to see it but he's got to be ready to go."
Rodon was promoted from Class A Advanced Winston-Salem to Triple-A Charlotte Saturday, and is slated to start with Charlotte on Tuesday.
Should he make his way to Chicago, Rodon would likely work out of the bullpen and/or on a firm pitch count.
Eric Surkamp is the team's lone lefty reliever. He began the season with Charlotte and has gone back and forth since joining the big league team on June 26.
Ventura was asked, given the bullpen's struggles this year, if adding southpaw relievers will be a priority this offseason.
"Good pitchers are the first thing," Ventura said. "You want quality more than the quantity of having lefties just to have them down there. Everybody wants balance.
"You want balance in your bullpen, you want balance in your lineup. It's always important when you're trying to win games. We've operated with one down there for a while. At times it can be difficult to match up. Ideally you'd like to have two."
In 12 2/3 innings with the Dash, Rodon has a 2.84 ERA with 20 strikeouts, including seven in his last start last Wednesday.
Daniel Kramer is an associate reporter for MLB.com. This story was not subject to the approval of Major League Baseball or its clubs.