Dunn contemplating 2014 as final season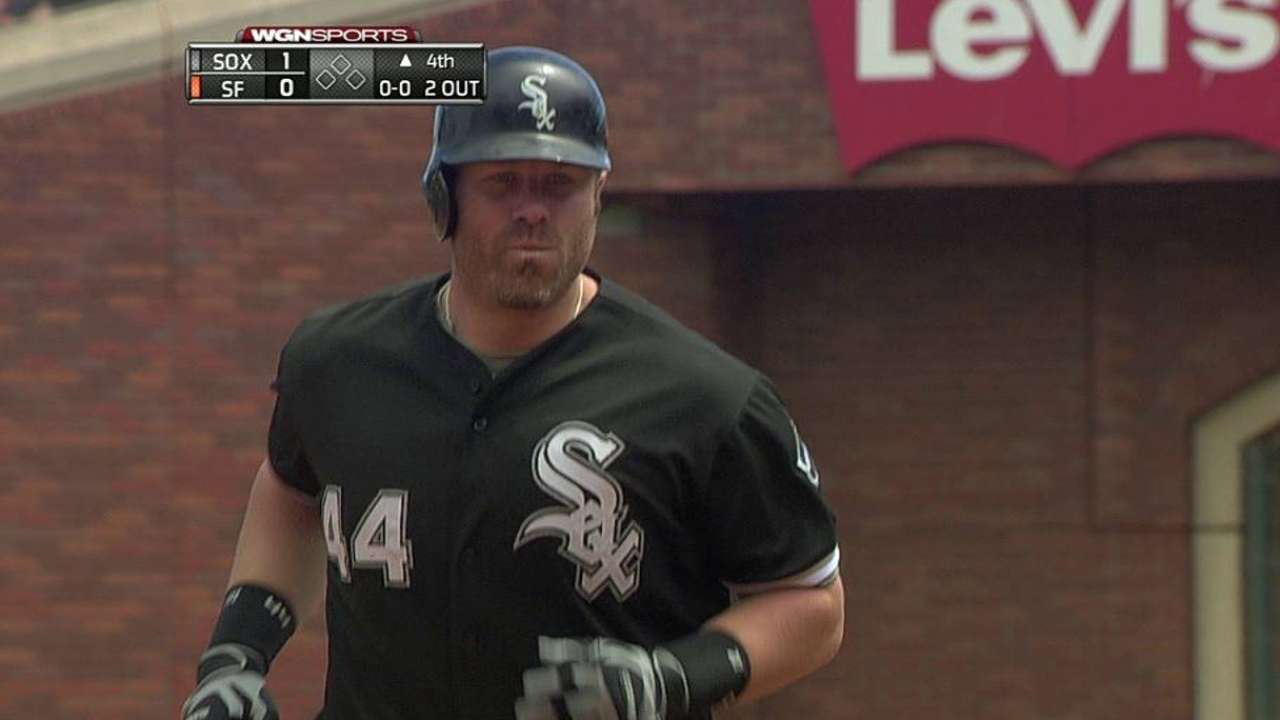 CHICAGO -- Adam Dunn has begun to think about his Major League Baseball future with 39 games remaining in the 2014 season.
And while the slugger certainly isn't ready to make anything official, Dunn told MLB.com on Saturday that this current campaign could be his last one.
"I would say there's probably a really good chance actually. But again, I'm not making any decisions or anything yet," Dunn said. "It's going to definitely be a different offseason. I'm not going to play just to play. I'm not going to play just to hit 500 home runs. I'm not going to do this or do that. We'll see."
Dunn entered Saturday's contest with a .228 average, .351 on-base percentage, 19 homers and 49 RBIs for the White Sox. He readily admitted that the game is still fun for him, which has always been a major factor in Dunn deciding to stay active, but with his three children getting older, the man with 459 career homers over 14 years wants to be there for them with his wife, Rachel.
"Kids are getting there in age and they realize when you are home, and they realize when you are not home," Dunn said. "My mom and dad were always there, every practice, this and that.
"When I do talk to them and they do ask, 'Are you coming to this practice?' and I can't, they get it, but they just don't get it. That will be something that I'll definitely sit down and figure it out."
After agreeing to a four-year, $56 million deal with the White Sox before the 2011 season, Dunn has hit .202 with a .323 on-base percentage and 105 homers during his South Side tenure. He understands interest might not exist in a 34-year-old free agent, although Dunn still possesses power and on-base potential. But Dunn wants to make that decision well before talk of his future employment takes place.
"I'm going to do it early [in the offseason]. I'll sit down and think about it," Dunn said. "I've never done it before. I don't know exactly how I'm going to sit down and think about it, but I've got a couple of months left to figure it out and see what happens.
"Again, I want to make my decision based on me and not on that [contractual interest]. If there is interest and I don't want to play, I'm not playing. If there's not and I do want to play, that's going to be the problem."
Scott Merkin is a reporter for MLB.com. Read his blog, Merk's Works, and follow him on Twitter @scottmerkin. This story was not subject to the approval of Major League Baseball or its clubs.