Contracts no issue for Danks, Buehrle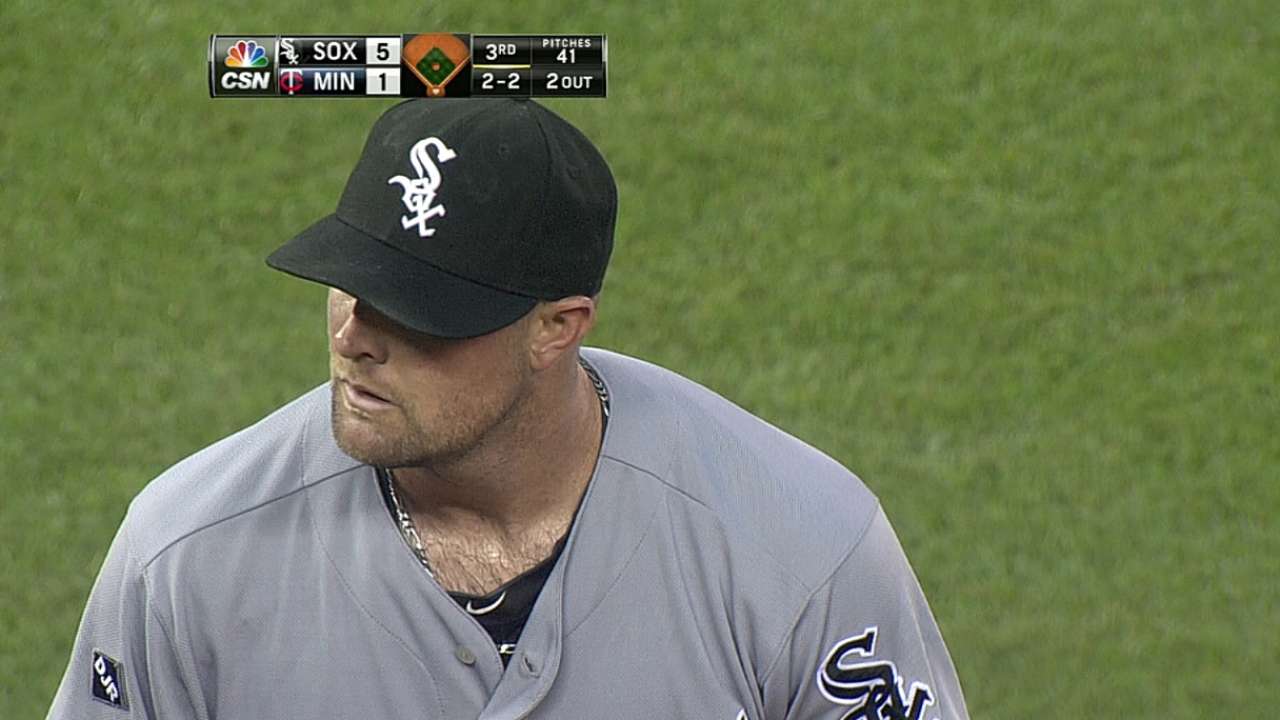 CHICAGO -- Mark Buehrle departed the White Sox after the 2011 season, agreeing to a four-year, $58 million free-agent deal with the Marlins. That deal went down at the 2011 Winter Meetings.
John Danks agreed on a five-year, $65 million deal with the White Sox just before Christmas of that same year. That move caused many fans and pundits to view the White Sox as picking Danks, who is six years younger than Buehrle, over one of the steadiest, most accomplished pitchers in franchise history.
Neither Buehrle nor Danks entirely look at this scenario in that same manner.
"Obviously, it came to the point they had money to spend and wanted to spend it on a younger guy," Buehrle said. "I'm not bitter. I'd have loved to spend my whole career here and still be here to this day, but it's part of the game and it happened."
"I wasn't in on anything he was dealing with at the time. You know, it is what it is," Danks said. "It wasn't my decision to make. It was offered to me. I was ecstatic, obviously. Still happy to be here."
The two close friends face off against each other Saturday night, with Buehrle making his first start as a visiting pitcher at U.S. Cellular Field. They both joked that it would have been better if this was a National League game and they could face each other.
Since the new deals were signed, Buehrle has a 36-31 record over 88 starts and 555 1/3 innings for the Marlins and Blue Jays. Danks is 16-26 over 55 starts and 339 innings pitched during a stretch that included 2012 arthroscopic shoulder surgery.
Scott Merkin is a reporter for MLB.com. Read his blog, Merk's Works, and follow him on Twitter @scottmerkin. This story was not subject to the approval of Major League Baseball or its clubs.