Cooper hopes for changes in collision rule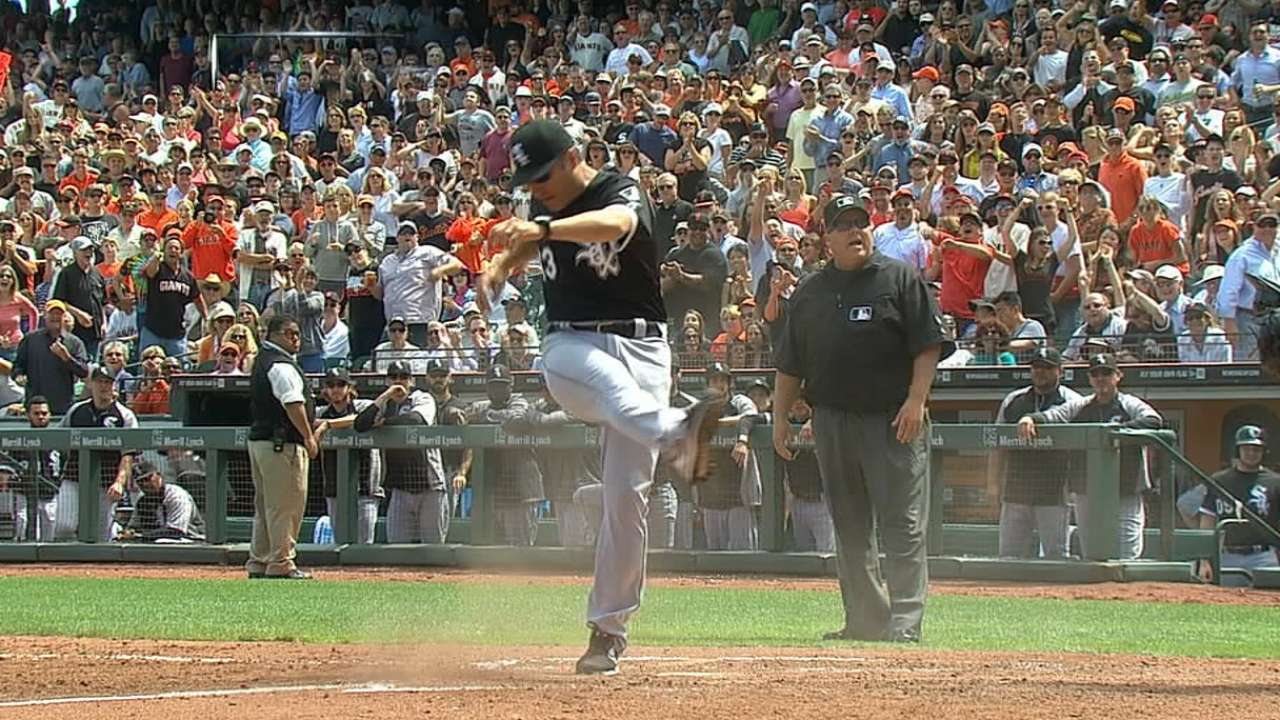 CHICAGO -- Pitching coach Don Cooper was at home watching the White Sox and Giants on television Wednesday afternoon, dealing with the effects of vertigo, when he witnessed the overturn of a seventh-inning play at the plate go against the White Sox and spark a seven-run frame for San Francisco.
The overturn was based on Rule 7.13, protecting the catchers from a home-plate collision, and catcher Tyler Flowers was called for blocking the plate without the ball even though Gregor Blanco was out by a sizeable margin.
Cooper immediately screamed at the television in disbelief and continued his anger on Friday with a diatribe on the matter.
"That rule has got to be changed. It's ridiculous," Cooper said. "The whole thing about getting replay is to get the play right. They had the thing right. He's out by 10 feet. That's going to be tweaked I'm sure.
"They took a game from us as a team and they [messed with] our pitcher. I'm not in favor of either one of those things. They need to figure that out."
Manager Robin Ventura, who followed an ejection with a classic dirt-kicking reaction on home plate, was calm and in good spirits during his pregame media session Friday. He joked about hearing from numerous people about his Lou Piniella-like reaction, adding that his kids loved his response.
But don't confuse his calm demeanor with an acceptance of that call.
"I know what the spirit of the rule is supposed to be with protecting catchers and taking care of them," Ventura said. "It's gone a little bit beyond that."
The White Sox manager believes this rule will be tweaked, much like the transfer rule, if not removed completely.
"You still have to see the play and allow the catcher some freedom to move around," Ventura said. "I don't necessarily think they can look at two things at once either. But I think if a guy is going to be out, he's going to be out. You have a pretty good idea of that when you see the play.
"Otherwise, I think if you take it too far, you're probably at a point where you might as well make it a force play at home like you do at first. It would clean up everything."
Scott Merkin is a reporter for MLB.com. Read his blog, Merk's Works, and follow him on Twitter @scottmerkin. This story was not subject to the approval of Major League Baseball or its clubs.