Abreu's parents coming to South Side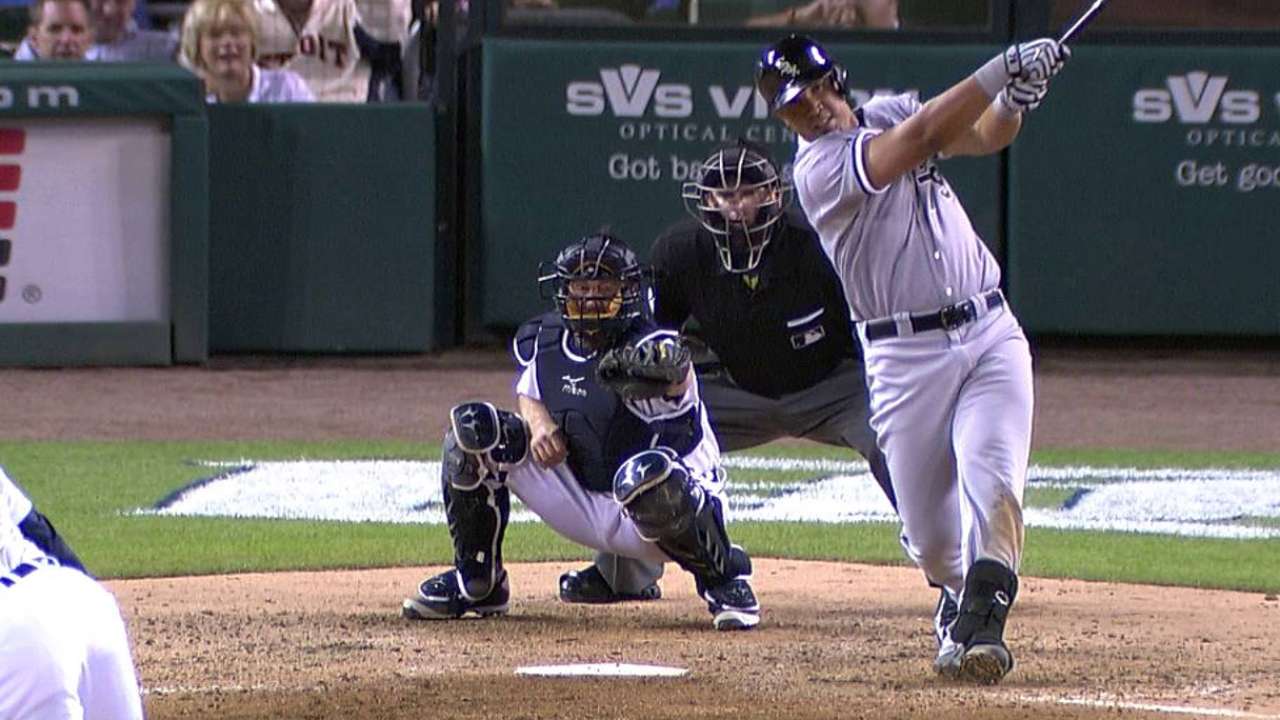 SAN FRANCISCO -- Jose Abreu's parents watched him play live in America for the first time in Minneapolis at last month's All-Star Game. They'll see him play in person for the White Sox for the first time on the team's six-game homestand that begins Friday against the Blue Jays.
"It's important for anyone to have that kind of support," Abreu said when asked about his parents' move to America two months ago. "It allows you to concentrate on the game and what you're doing a lot better."
The rookie sensation promptly went on a tear after their arrival, as he hit .343 with 16 home runs and 41 RBIs in 50 games in June and July. The uptick in power coincided with his switch in bats. Adam Dunn allowed Abreu to use one of his models. It's the same length and weight that Abreu was previously using, but he preferred Dunn's model.
Lately, though, there has been a power outage, for his standards. In 23 games since the All-Star break, Abreu hit just two home runs. Despite last homering July 29, he entered play Wednesday tied for the Major League lead with 31 on the season.
"That happens; it happened to me in Cuba," Abreu said of the recent power decrease. "There are periods of time where I hit a lot of home runs, and there are times you go cold. They will be back."
Ryan Hood is an associate reporter for MLB.com. Follow him on Twitter @ryanhood19. This story was not subject to the approval of Major League Baseball or its clubs.