Lindstrom to be utilized in middle relief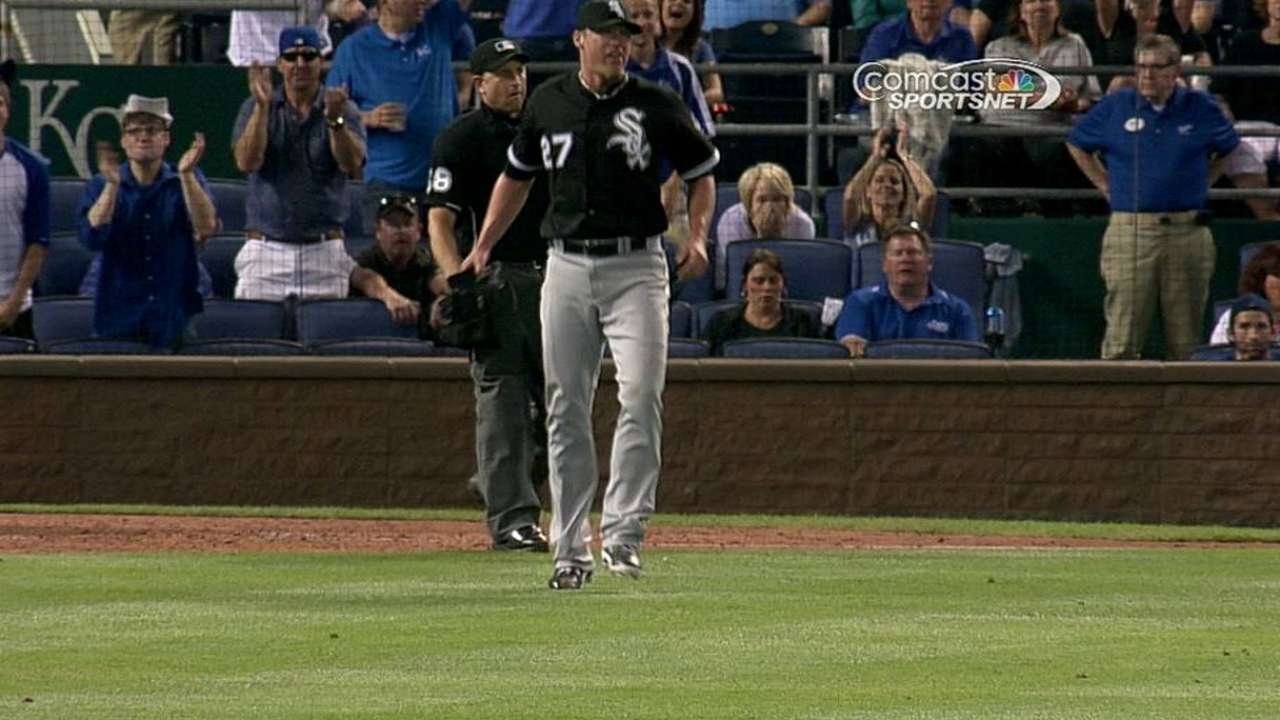 SAN FRANCISCO -- Nearly three months after ankle surgery, Matt Lindstrom is off the disabled list and back in the White Sox bullpen. He won't be assuming his old role, though.
Manager Robin Ventura wouldn't commit to an exact role for Lindstrom, but he said the right-hander will be used anywhere between the sixth and eighth innings, not as the team's closer. That role still belongs to Jake Petricka, owner of a 2.02 ERA in 58 innings this season.
Still, Lindstrom will be a welcome addition to a unit that has struggled this season.
"You're getting back a guy you're more comfortable with," Ventura said before Tuesday night's opener against the Giants. "He was throwing the ball well enough down there that we felt he was ready."
Lindstrom made five appearances in testing the surgically repaired tendon sheath in his left ankle that has had him sidelined since May 19, and that was enough to convince the White Sox he's ready to return.
"I put a lot of work in to get back to this point; I'm ready to go," an excited Lindstrom said Tuesday. "I'm expecting to pitch tonight."
After pitching every other day for Triple-A Charlotte, Lindstrom said any thoughts about the injury are out of his head. There have apparently been a few more numbers on the radar gun, though -- he said his velocity during those five appearances was higher than it had been with the White Sox before he was injured.
To make room for Lindstrom following Sunday's 4-2 loss to the Mariners, the White Sox optioned left-handed reliever Eric Surkamp to Charlotte. Surkamp finished with a 7.11 ERA after retiring Dustin Ackley in the seventh inning Sunday. But he also allowed only three of 18 inherited runners to score and limited first batters to two hits in 16 at-bats. Left-handed hitters were 4-for-24 against Surkamp but with three homers.
The move left the White Sox without a left-hander in the bullpen, most likely until September callups. When asked how that'd impact his late-inning decision process, Ventura said there aren't any concrete plans for whom he'd call in to face a left-handed hitter; matchups and circumstances will dictate who gets the nod.
Ryan Hood is an associate reporter for MLB.com. This story was not subject to the approval of Major League Baseball or its clubs.