Avisail appears close to big league return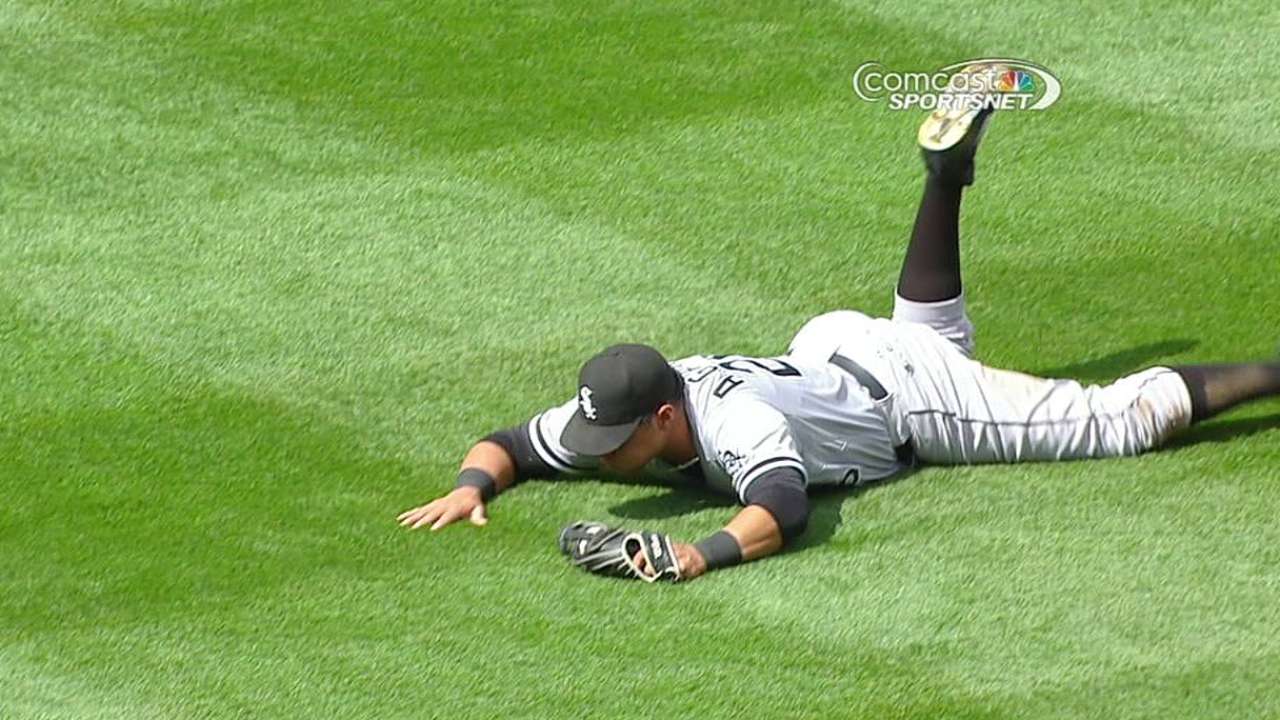 SAN FRANCISCO -- A rehab stint with Triple-A Charlotte gave freshly activated Matt Lindstrom a front-seat view of Avisail Garcia's rehab, and Lindstrom had an encouraging scouting report to offer.
"He looks pretty good," said Lindstrom, who noted seeing increased plate discipline and an impressive ability to attack the opposite field from Garcia.
After going 1-for-3 in a rain-shortened game on Tuesday, Garcia is 15-for-41 (.365) in 11 games with Charlotte.
"I don't know if we're close enough to where we're counting down games until he's back, but he's getting close," White Sox manager Robin Ventura said.
Ventura said the 50 at-bat plateau would serve as a benchmark for when the 23-year-old would be evaluated. The most important thing is for him to regain his endurance to the point where he wouldn't feel like he's behind when activated.
Garcia sustained a torn labrum and an avulsion fracture in his left shoulder attempting a diving catch in just his eighth game of the season on April 9. The White Sox thought he was out for the season, but he's made quick progress. Being able to play a full nine innings in the outfield on a regular basis appears to be the last hurdle to clear before a return to the South Side, since Ventura plans to use him as his everyday right fielder once he's back.
Garcia has hit .298/.332/.450 with seven homers in 50 games for the White Sox since coming over from Detroit in last season's three-team Jake Peavy-Jose Iglesias deal.
Ryan Hood is an associate reporter for MLB.com. This story was not subject to the approval of Major League Baseball or its clubs.