Konerko sees finish line quickly approaching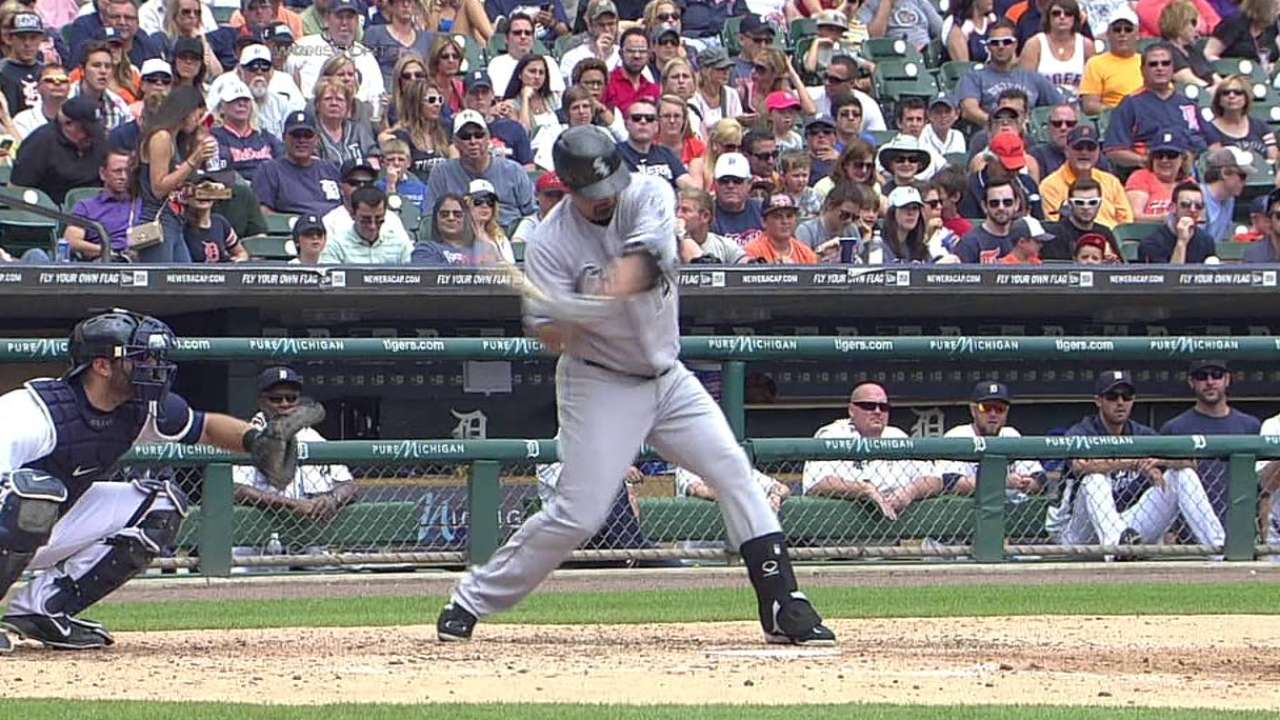 SEATTLE -- Paul Konerko sat in the visitors' clubhouse Sunday afternoon at Safeco Field, preparing for his final career game against the Mariners, and fully understanding the end to a stellar 16-year run with the White Sox is near.
"I can say this statement: I will be an ex-baseball player next month," Konerko said. "It's the truth. Since the All-Star break, it's becoming more real. It's there, you know. You can feel it coming. But like everything, I'm trying to spin it to where it's not a bad thing.
"It's just part of the life cycle of the player. I've been lucky to play for a long time. I'm trying not to look at it as a sad occasion. I hope nobody else is. I'm graduating on to other things and there's a time for this. Every player has to go through this stuff. I'm lucky because mine came a lot later than most. I feel lucky for that."
Konerko stands as one of eight active players who played at the Kingdome, joining Raul Ibanez, Derek Jeter, Jason Giambi, Carlos Beltran, Torii Hunter, David Ortiz and A.J. Pierzynski. When he faced Neal Cotts on Wednesday against Texas, they stood as two of six active players who also were part of the 2005 White Sox World Series championship run along with Pierzynski, Brandon McCarthy, Juan Uribe and Mark Buehrle.
Those are the sorts of factoids attached to your name when playing close to two decades in the big leagues. His time in Chicago will rightfully be honored by the White Sox at home games during September, including the creation of Club Konerko in Sections 158 and 159, which features the blue seat (Section 159, Row 7, Seat 4) where Konerko's grand slam landed during Game 2 of the '05 World Series sweep.
Though Konerko isn't much for the farewell accolades, he's honored by the White Sox special recognition.
"There's no way around it for me," said Konerko, smiling. "It's not something I'm really looking for when I came back to play. Those things, anybody who knows me, I'm definitely not looking forward to those types of things.
"I'm very lucky that I'm in that situation where people want to do that stuff for me. I want to finish it right. And I know that includes having to deal with that kind of stuff. I see it big picture. But you know me: the daily-basis stuff, I'm a little uncomfortable with it."
Scott Merkin is a reporter for MLB.com. Read his blog, Merk's Works, and follow him on Twitter @scottmerkin. This story was not subject to the approval of Major League Baseball or its clubs.