Phegley not forgotten at Triple-A Charlotte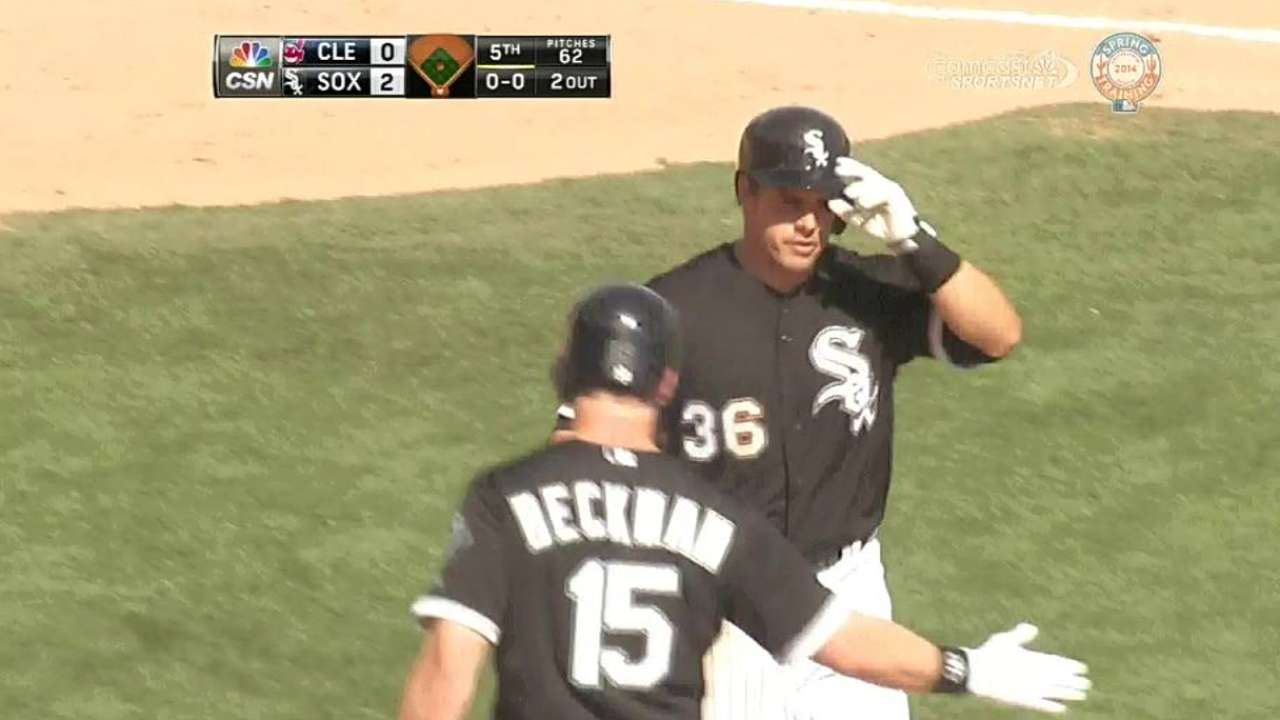 SEATTLE -- Prior to Saturday night's 0-for-4 effort, International League pitchers were having a tough time shutting down Josh Phegley. The catcher had 11 hits in his previous 19 at-bats, including three home runs, while driving in 13 and scoring eight runs.
Phegley played 65 games and had 213 plate appearances for the White Sox in 2013 and figures to be a September callup. He didn't need this hot streak, though, to remind the White Sox of his ability.
"We have all the confidence in the world that he's going to be a Major League player. If it's not right now, it will take some time," said White Sox bench coach Mark Parent, who works with the catchers. "And it may not be with us. Maybe somebody else. You never know. He's a good piece. He's something other teams like."
When Phegley didn't break camp with the team out of Arizona, giving way to Tyler Flowers and Adrian Nieto, he was talked to about improving how he received the ball and the way he ran the game. He also started off strong at the plate when he came to the Majors last year but faded a bit and hit .206 with a .223 on-base percentage.
"It got to a point where he struggled last year because they found a few holes that he had," said Parent of Phegley, who is hitting .286 with a .344 on-base percentage for Charlotte. "Sometimes it's not being able to hit the sliders. It's just not swinging at the [pitch].
"For me last year, he was there to hit. You need the whole package. You need to be able to run the game and take charge, take command. The game was just a little bit fast for him in that regard, what was expected of him. So, he was aware of that being sent down this year. Hopefully he's working at it and he can show what he can do with next opportunity."
Scott Merkin is a reporter for MLB.com. Read his blog, Merk's Works, and follow him on Twitter @scottmerkin. This story was not subject to the approval of Major League Baseball or its clubs.