Surkamp glad flying glove avoided contact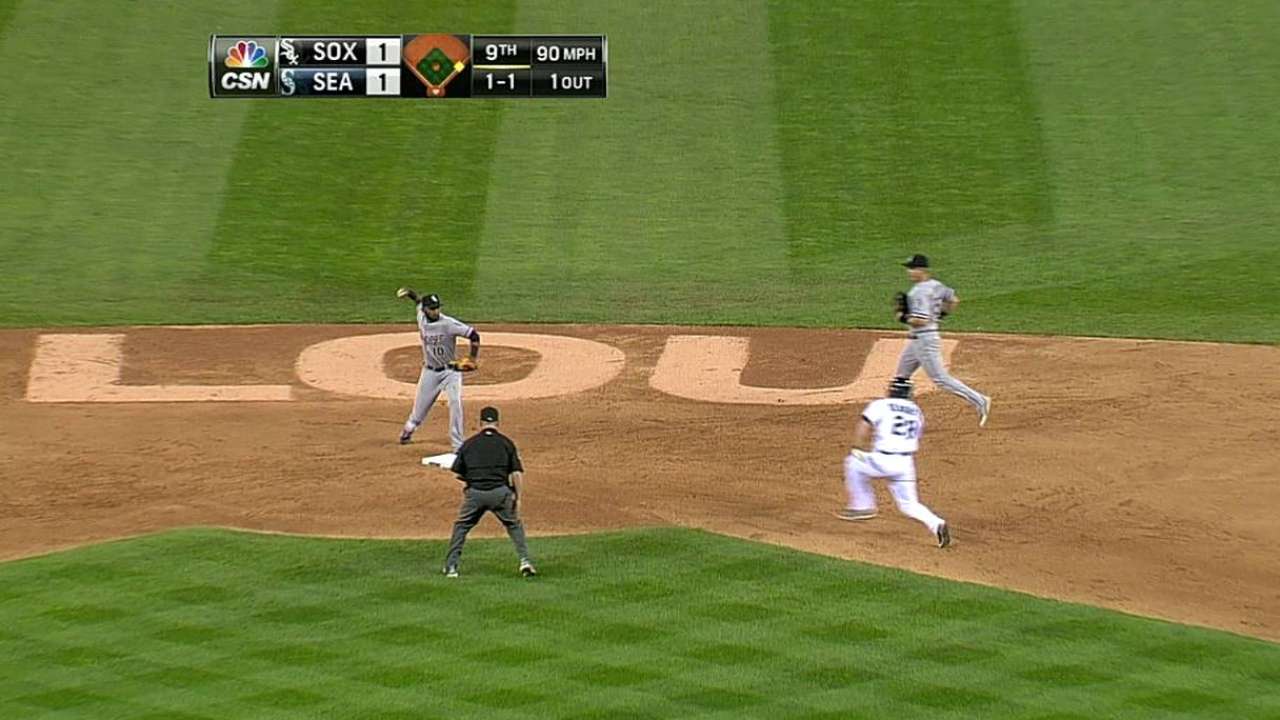 SEATTLE -- If Eric Surkamp had better aim with his glove, the White Sox might have suffered a walk-off loss Saturday night of the oddest of varieties.
Pinch-runner Chris Denorfia was on first base with one out in the ninth inning of a 1-1 tie, when the left-handed Surkamp was brought in to face the left-handed-hitting Kyle Seager. Seager hit a grounder up the middle that Surkamp spun quickly and appeared to throw his glove at, although Surkamp said it was an accidental move. According to Rule 7.05c, a runner is awarded three bases, "if a fielder deliberately throws his glove at and touches a fair ball."
"I wasn't thinking of it at the time that it happened," said Surkamp, who added his hand was kind of sweaty and the glove flew off when he tried to make a stab at it. "After the fact, I kind of knew. I've always known that was a rule. Just lucky that didn't hit the ball."
The White Sox four-game losing streak came to an end in the 10th inning, after Seager's grounder against Surkamp resulted in a double play.
"That would have been a tough way to lose," Surkamp said.
"At least the ball went past, but I was a little concerned," White Sox manager Robin Ventura said. "I've seen it happen before, where a guy threw his glove and hit it. I think the game would have been over. I think it's a triple, isn't it? That would have been a bummer."
Scott Merkin is a reporter for MLB.com. Read his blog, Merk's Works, and follow him on Twitter @scottmerkin. This story was not subject to the approval of Major League Baseball or its clubs.