White Sox trio makes special visit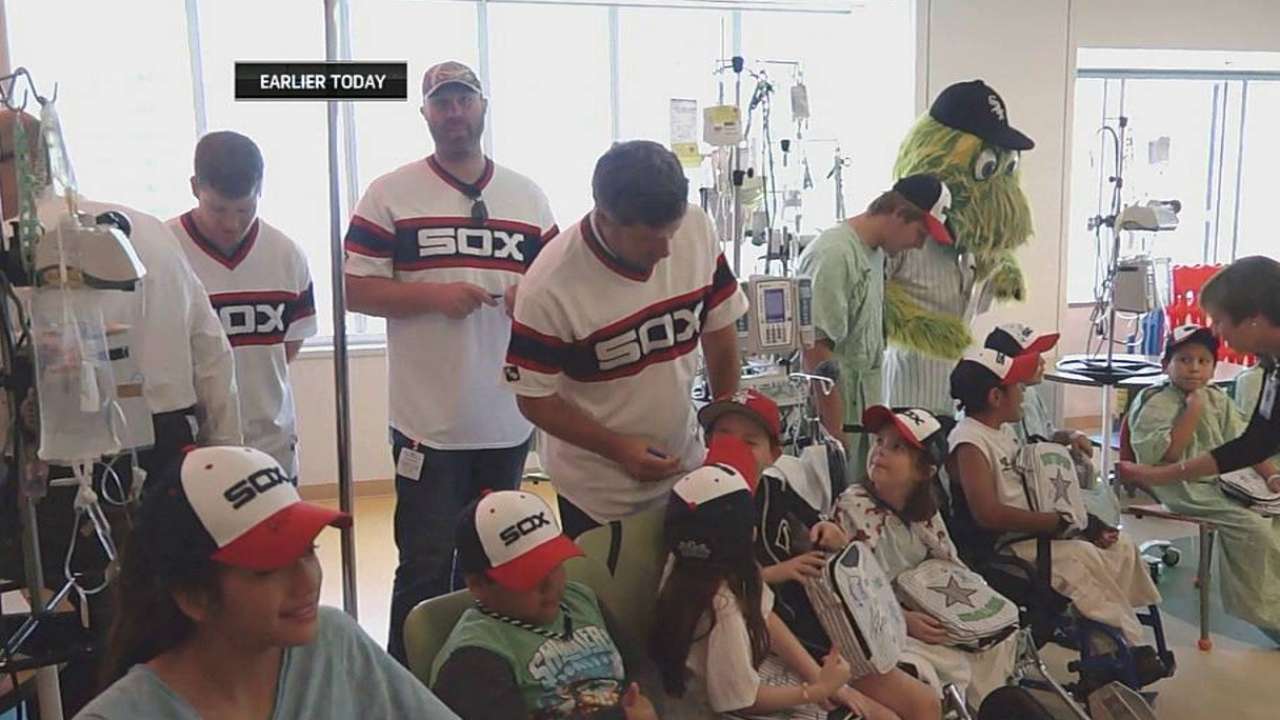 CHICAGO -- Manager Robin Ventura, second baseman Gordon Beckham and designated hitter Adam Dunn visited the Family Life Center and the White Sox Infusion Center at the Ann & Robert H. Lurie Children's Hospital of Chicago Tuesday morning as part of the organization's sixth White Sox Charities Week.
The trio interacted with patients and their family members, doing what they can to brighten their day.
"You get to understand what's really important, from the perspective of where you're at and what you're doing when you see families that are going through, kids that are going through what they're going through," Ventura said. "It has always been an important visit for the White Sox to be able to go and do that and gain a little perspective of what you're doing and what your problems are compared to what are real problems."
"It's tough because you see kids that really don't have control over what's going on in their body," Beckham said. "It's hard to see them like that, but it's definitely fun to go over there and make their day a little bit better. Obviously they are not having a great time because they are in the hospital instead of playing with their friends out in the summer."
Beckham told the cute story of his interaction with one girl, Mia, who told him that she didn't particularly love being 4 1/2 and "couldn't wait" until she turns five.
"Like I said, it just brightens their day. When I was growing up, you look at a big league player and you look at him like 'Wow. This is the guy I watch on TV,'" Beckham said. "I'm sure it's fun for them and fun for us too. It's fun to see them brighten up when you walk in the room and especially the ones that are White Sox fans and know what's going on in terms of day-to-day life with the White Sox."
"You're blown away every time you go in there that they would even care," Ventura said. "Even the parents, they're looking for a diversion for part of the time they're in there. It's always tough when you go in there to walk through there and you feel sorry for them, not in a way, you just want to be able to help them and you wish they weren't in there."
Scott Merkin is a reporter for MLB.com. Read his blog, Merk's Works, and follow him on Twitter @scottmerkin. This story was not subject to the approval of Major League Baseball or its clubs.