Base thievery a work in progress for Eaton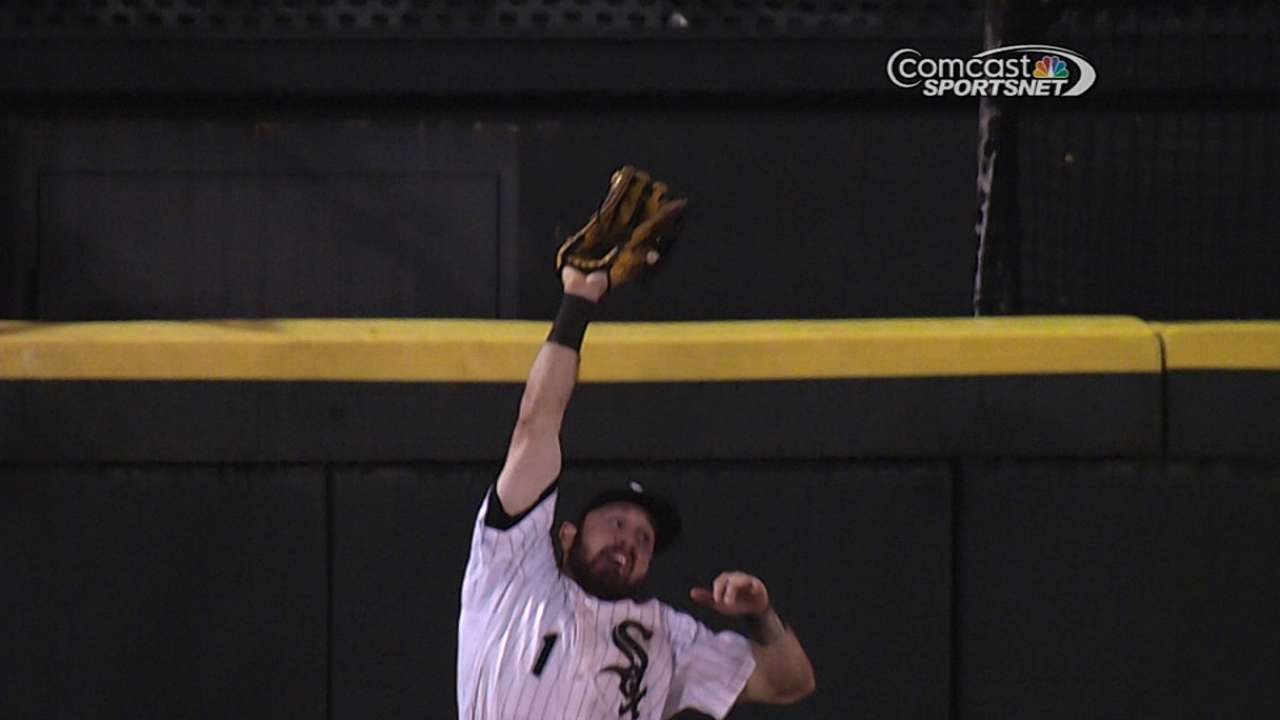 CHICAGO -- Adam Eaton can get on base. Adam Eaton can hit. Adam Eaton can play a solid center field to anchor the outfield defense.
And Eaton can run, as proven every time he challenges an outfielder by racing from first to third on a routine single. Transferring that speed into basestealing remains a work in progress for the White Sox leadoff hitter.
"That's him taking off and feeling comfortable with it," said White Sox manager Robin Ventura of Eaton, who was 12-for-20 in stolen bases entering Tuesday. "I'm pretty sure he has the speed to be able to do it.
"He's not just going to steal bases just to try to steal them if he doesn't have a good jump. That's a learned trait. Guys are out there and they learn [pitchers'] moves and understand when to go, when to maybe stay there. I think for him that's going to be kind of an evolution."
Ventura believes Eaton has the ability to be a 30-plus stolen base type of player, even without a specific basestealing coach.
"We have guys that can help him do that, but he's going to have to be able to see that and do it," Ventura said. "I don't think it always has to come down to you have to get a stolen-base guy."
Scott Merkin is a reporter for MLB.com. Read his blog, Merk's Works, and follow him on Twitter @scottmerkin. This story was not subject to the approval of Major League Baseball or its clubs.