Petricka enjoys thrill of ninth-inning role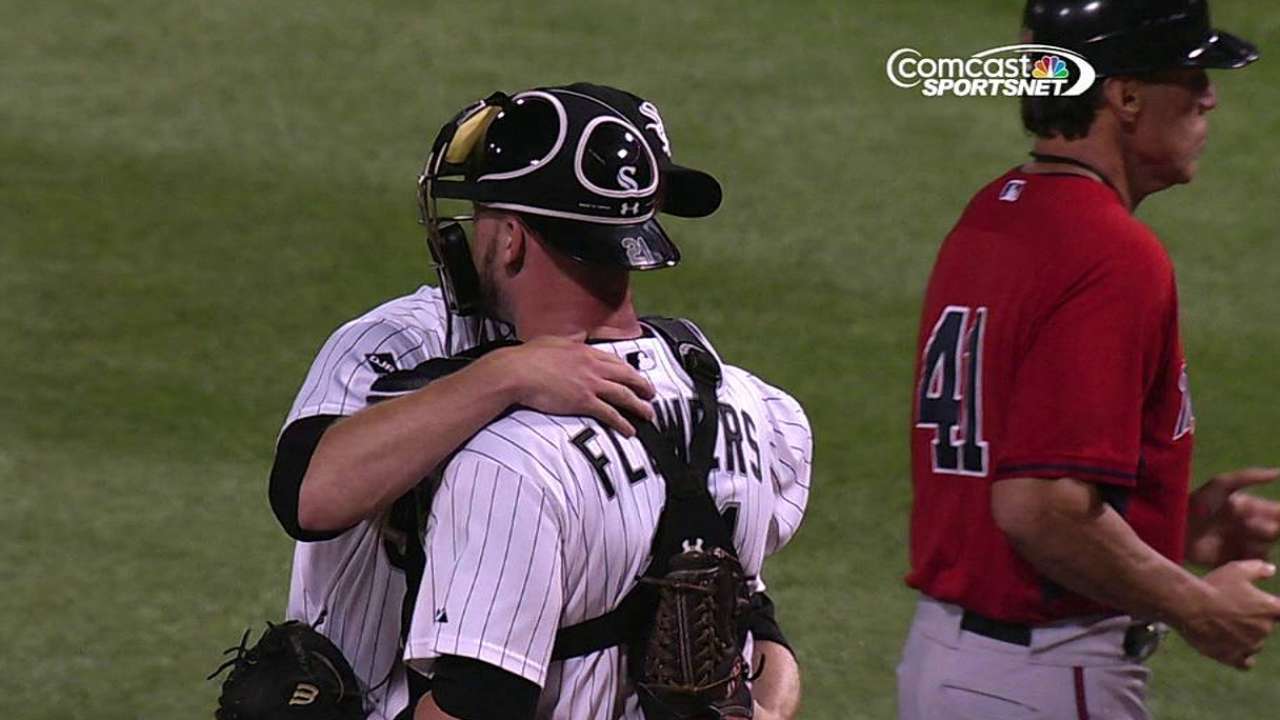 CHICAGO -- The way Jake Petricka describes closing out ballgames is "more exciting, more often," with fans always revved up when the right-hander is called upon to protect a lead in the ninth. That excitement was there when he worked the seventh or eighth, but maybe not quite as frequently or consistently.
"Otherwise, it's still the same game," Petricka said. "Just attack with whatever is working that day. If something doesn't seem to be working, then don't throw it unless you have a pitch that maybe you can see if it is going to come back. Otherwise, here it is between me and the hitter: who is going to win this battle?"
When Petricka was starting during the 2011-12 seasons as part of the White Sox Minor League system, he never really thought about become the big league closer. He did think about finishing games that he started, which is the same sort of thinking that plays out now.
Matt Lindstrom and Zach Putnam -- both of whom have seen time at closer this year -- will be returning soon from the disabled list, meaning Petricka could share time in the ninth inning or move to a setup role. It's a job he would like to keep, either in the present or future.
"That will be Robin's decision, and I just want to keep proving I can handle it," Petricka said of closing. "If it's not this year, then for next year. As much as it's always the here and now, you are playing for next year too."
Scott Merkin is a reporter for MLB.com. Read his blog, Merk's Works, and follow him on Twitter @scottmerkin. This story was not subject to the approval of Major League Baseball or its clubs.