Eaton back to basics with broken finger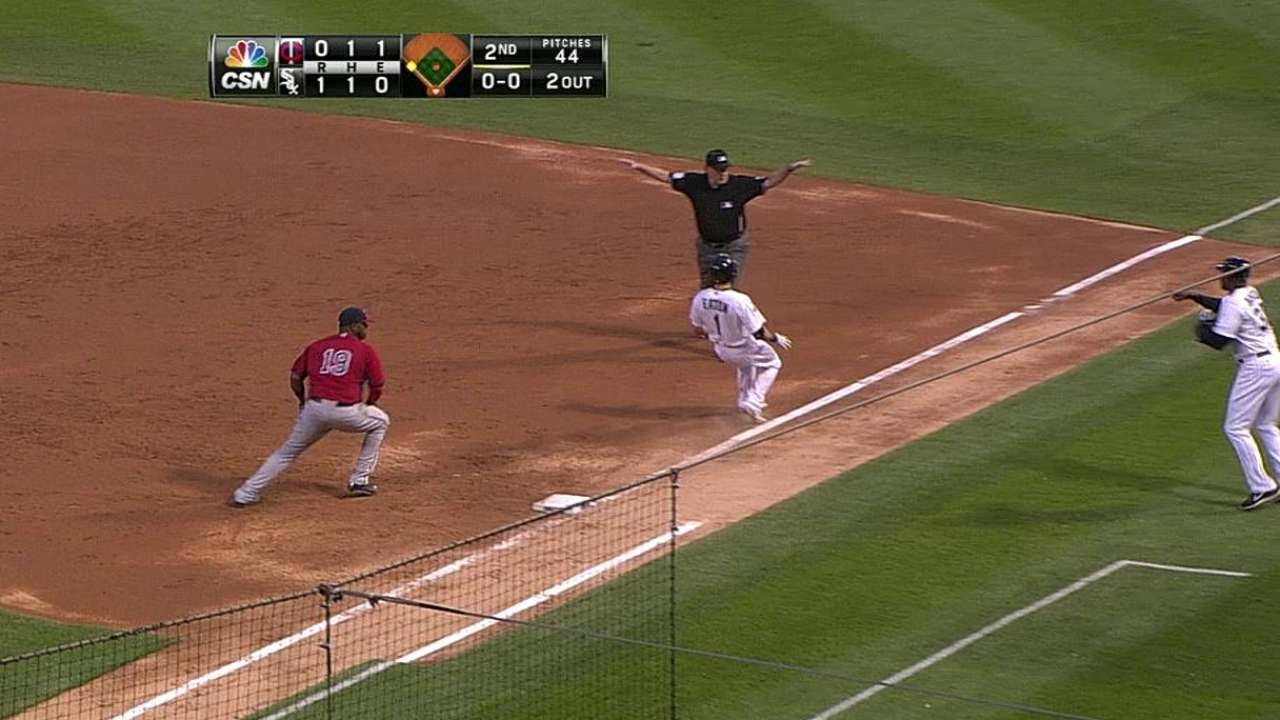 CHICAGO -- The broken middle finger that Adam Eaton sustained on his right hand before the All-Star break in Boston actually has helped the leadoff man's offensive game.
Eaton has focused on punching the ball and getting on base, leaving the power swings and extra-base hits for Jose Abreu, Paul Konerko, Adam Dunn and others.
"You use your top hand, my bottom hand hasn't been functioning that well," said Eaton, who entered Saturday hitting .421 over his last 18 games. "But I'm just putting the bat on the ball and running like crazy. That's all you can do."
Learning his role as a leadoff hitter also has made a difference in Eaton's approach. He admits to not having that much experience doing the job until he reached Double-A competition in 2011.
"Everyone wants to be the guy that hits 40 doubles in a year and wants to hit 10-plus homers," Eaton said. "But sometimes the best thing a leadoff hitter can do is keep the line moving and let the guys behind you drive you in.
"You are going to learn with the more games you play. That's the fact of baseball. Every day you take something away from the field and I definitely believe the finger kind of helped the process."
Eaton went 4-for-5 with three doubles and a run scored during Saturday night's 8-6 loss to the Twins.
Scott Merkin is a reporter for MLB.com. Read his blog, Merk's Works, and follow him on Twitter @scottmerkin. This story was not subject to the approval of Major League Baseball or its clubs.