GM Hahn disappointed by stalled deal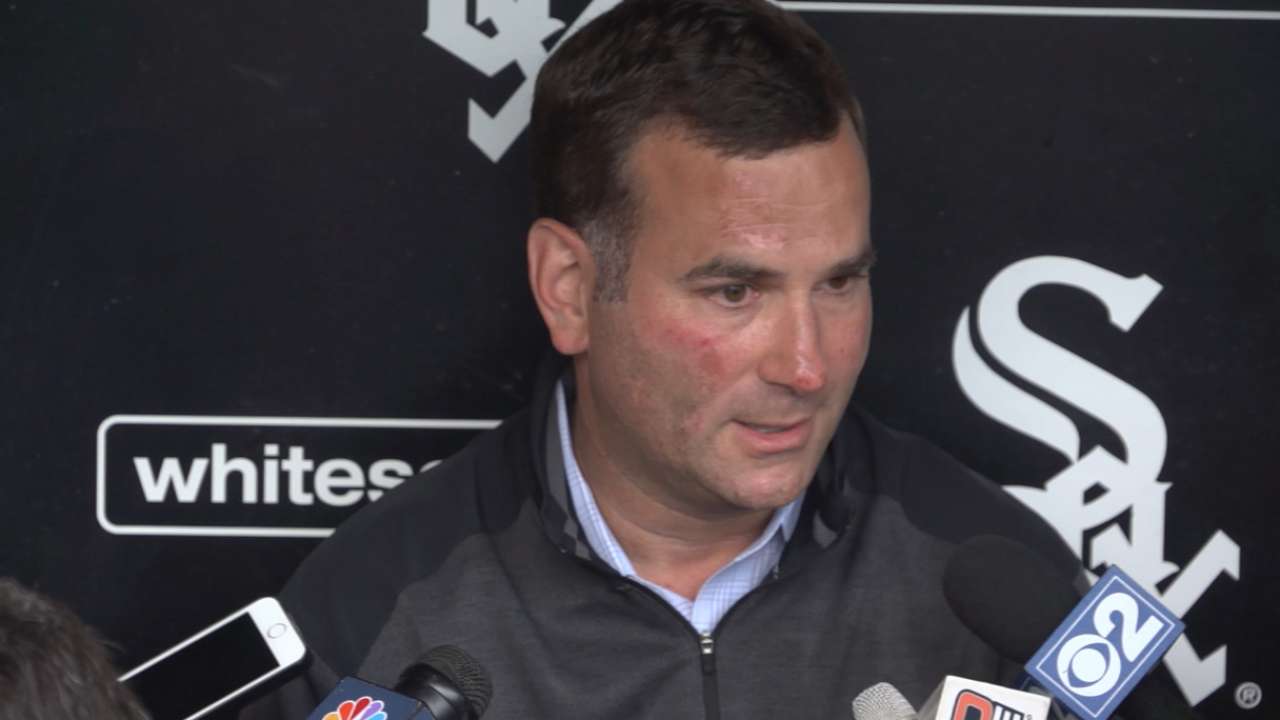 CHICAGO -- Rick Hahn did not say anything about potential White Sox targets in the weeks, hours and minutes leading up to Thursday's non-waiver Trade Deadline. But more than 24 hours after the 3 p.m. CT deadline passed, the White Sox general manager admitted that his organization was close to a three-team deal that would have netted the White Sox a player they were after for a while.
That deal fell apart at 1 p.m. CT and it was relatively quiet for the White Sox for the next two hours.
"I would probably characterize our feelings as mildly disappointed simply because of our history," said Hahn prior to Friday's series opener with the Twins. "We've shown a desire to make trades and we would've loved the opportunity to continue the process we started a year ago of adding key pieces in this sort of restructuring or retooling or whatever you want to call it, going forward.
"Unfortunately, the right opportunity just did not present itself. At the bare minimum, we at least got a feel for some of the value of our players going forward and hopefully laid the groundwork for some future deals, whether it's the ill-fated three-way I referenced or some other ones that we didn't get very far on but at least had some decent dialogue."
In trying to guess this White Sox trade target, it's safe to say that it was a player who would help the South Siders over these final two months as well as in the future. It also figured to be a left-handed bat, at a position such as catcher or in the outfield. Pitching also has been held as a White Sox premium, regardless of the strength of their situation in the rotation or bullpen.
Hahn quipped that with all of the high-profile moves Thursday, he felt like a "kid looking out the window with all his friends playing outside, while I was inside practicing the violin."
"Again, would've loved to have done something and sit here today to tell you we're continuing the process," Hahn said. "It didn't happen, but hopefully within the coming weeks or months I'll be able to remind you of this conversation and say, 'This is what we were talking about and the groundwork started around the Trade Deadline.'
"We're going to be diligent on the waiver wire. We've been able to do some August waiver deals in recent memory and we have some nice groundwork laid on some certain fronts. How our club or other clubs perform over the coming weeks could change some matches."
Scott Merkin is a reporter for MLB.com. Read his blog, Merk's Works, and follow him on Twitter @scottmerkin. This story was not subject to the approval of Major League Baseball or its clubs.