Offseason trade eased Eaton's adjustment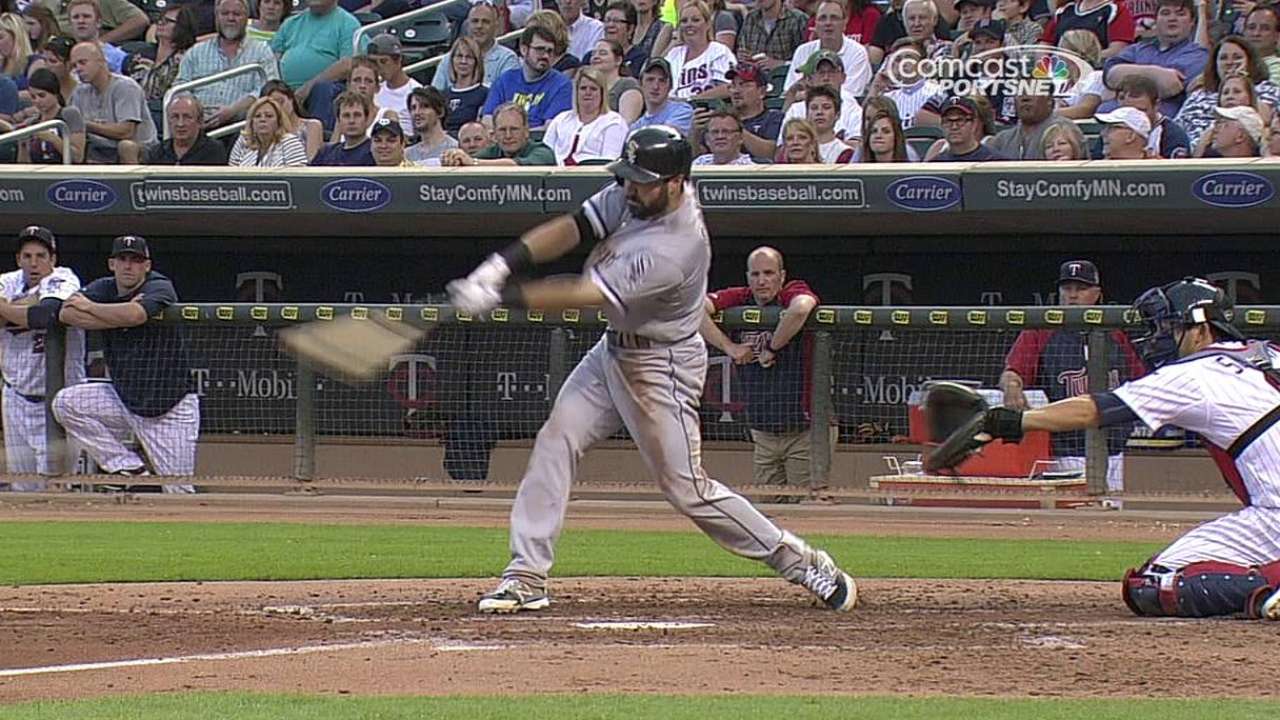 DETROIT -- Adam Eaton terms Dec. 10, 2013, as the day he found out about the business side of Major League Baseball.
The center fielder and leadoff man was moved from the D-backs to the White Sox as part of a three-team deal, marking the first trade of the 25-year-old's career. Eaton believes the offseason timing benefited his White Sox adjustment, a benefit players such as Yoenis Cespedes and Jon Lester won't have with their trade being announced just hours before Thursday's 3 p.m. CT non-waiver Trade Deadline.
"I remember I talked to [Brad] Ziegler. He was our player rep at the time with Arizona and he called me as soon as it happened," Eaton said. "He was traded midseason at one point [in 2011] and he said that I was lucky to be traded in the offseason and it's much easier to kind of slowly progress into the other team.
"SoxFest was great, meeting guys through that way, as opposed to literally setting your bags down and having to play that night in front of a packed house. It's a little more difficult. I would say midseason trades are not as fun. The moving process, and if you have a wife, kids, it's probably not easy."
Eaton was watching reports concerning the Cespedes/Lester deal in the White Sox clubhouse prior to Thursday afternoon's contest. He spoke about the travel from Boston to Oakland for all three of the players involved and discussed in general getting taken out of your comfort zone.
"One team is saying, 'We don't need your services anymore,' and the other one is saying, 'We want you to play,'" Eaton said. "That's when you find out there's a business involved and a lot of talk behind closed doors you never hear about.
"There's always different moves being talked about. It's a little crazy at times. It was my first introduction to the business side. It's always difficult being traded."
Scott Merkin is a reporter for MLB.com. Read his blog, Merk's Works, and follow him on Twitter @scottmerkin. This story was not subject to the approval of Major League Baseball or its clubs.