Avisail, Lindstrom ready to go on rehab assignments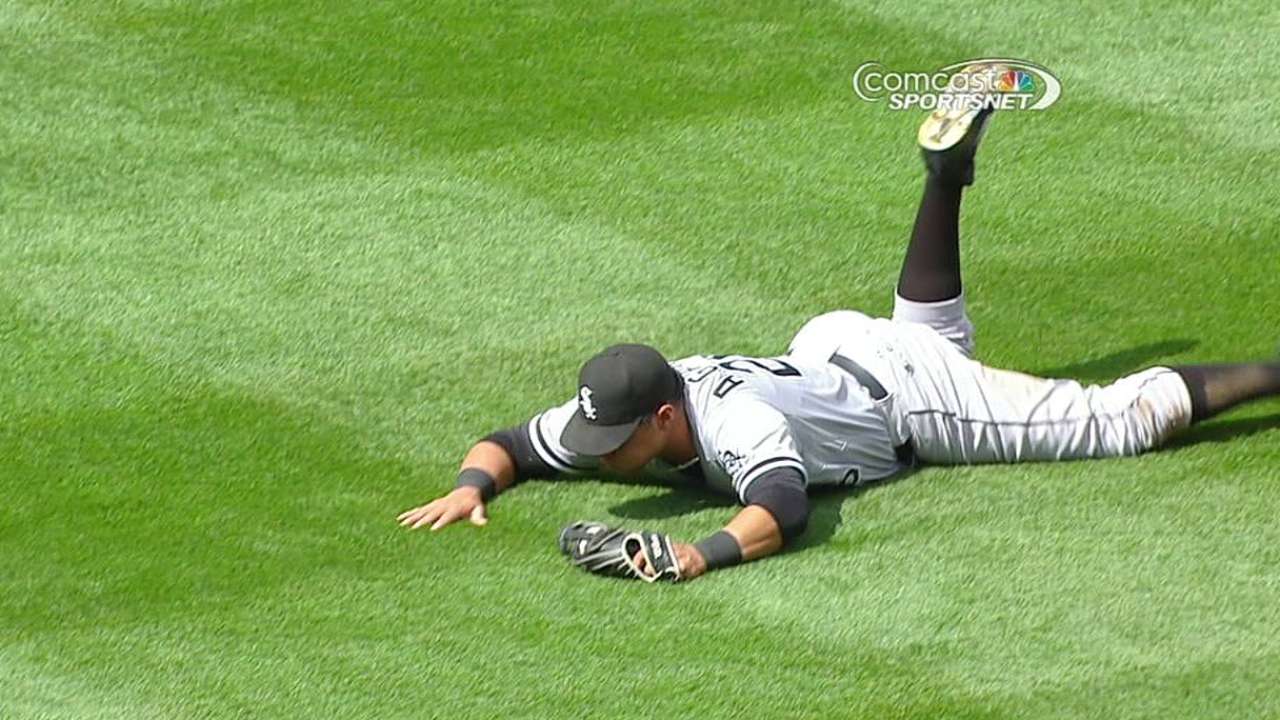 DETROIT -- Outfielder Avisail Garcia and right-handed reliever Matt Lindstrom begin their respective injury rehab assignments Friday with Triple-A Charlotte, as announced Wednesday by general manager Rick Hahn.
Garcia has been out of action since sustaining a torn labrum and an avulsion fracture in his left shoulder while diving for a fly ball in right field on April 9 in Colorado. The right fielder was deemed to be out for the season following surgery, but told MLB.com in early June that he still had plans of playing this season.
"This rehab assignment is the next step in the process, getting him in live game action on a consistent basis," said Hahn of Garcia, who will begin at designated hitter during this process that could last three weeks and work his way into the outfield. "Not only to get him back to a playing standpoint he's accustomed to, but also a physical standpoint, making sure that he can withstand it and is physically able to perform at the big league level.
"It certainly is done with the hope that the next stage is activation to the Major League roster. But at the same time, as we've done for the past several months with his rehab, we're going to respond to how he feels physically and how he is from a symptomatic standpoint and obviously err on the side of caution."
Lindstrom has been out of action since May 19, when he damaged the tendon sheath in his left ankle. Manager Robin Ventura said that the role for Lindstrom, who served as closer before he was injured, would be decided upon his return.
"Part of it is going to be the lateral movement, getting off the mound, a lot of the drills he's been put through and some of the things that were tested in the two simulated games he had," Hahn said. "The arm strength, he's been able to maintain that fairly decently through his layoff, but it is a matter of making sure the stuff and the arm strength is at the previous level before he's activated."
Scott Merkin is a reporter for MLB.com. Read his blog, Merk's Works, and follow him on Twitter @scottmerkin. This story was not subject to the approval of Major League Baseball or its clubs.