Personal stats nice, but Abreu wants to win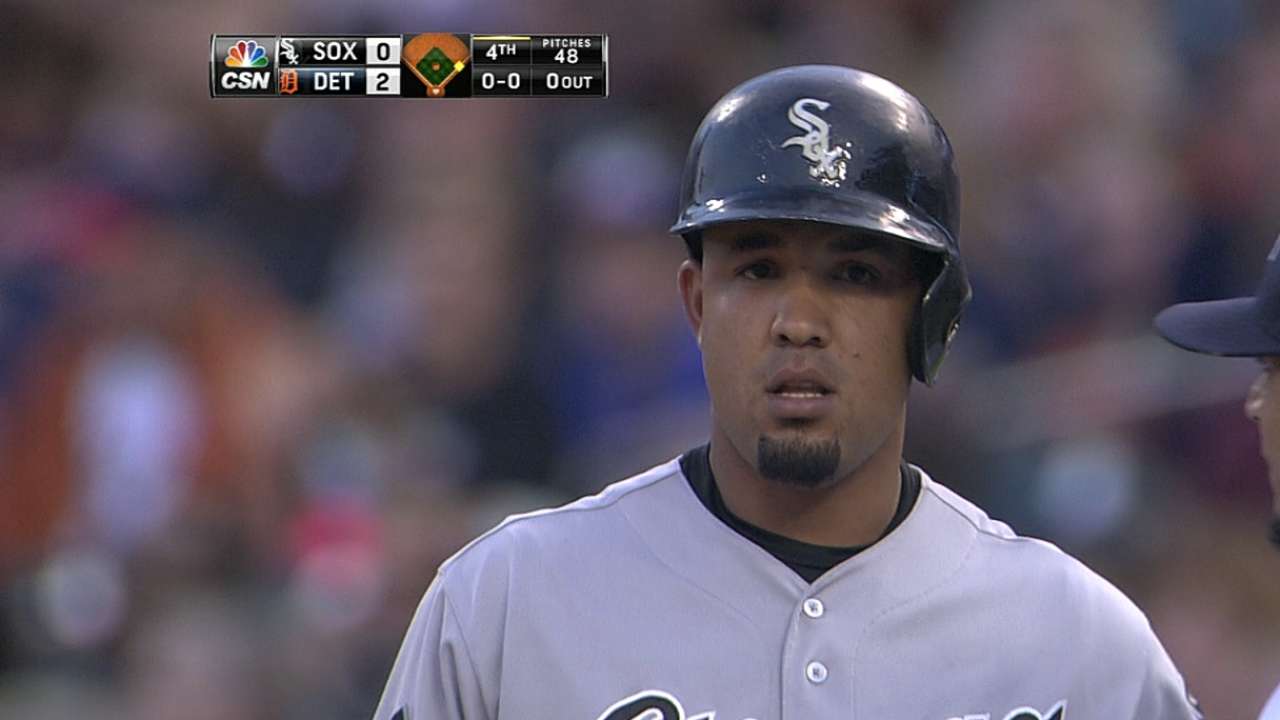 DETROIT -- As a member of Cienfuegos of Cuba, Jose Abreu once put together a 31-game hitting streak. He also hit .453 with 33 homers and 93 RBIs over 66 games in 2011. So success did not come as a surprise for the White Sox first baseman.
The quickness and depth of the success might be just a bit startling.
"This is not easy baseball. This is the toughest baseball there is," Abreu said, through interpreter and White Sox manager of cultural development Lino Diaz. "I never anticipated having the success that I had.
"I always thought in the back of my mind that toward the end of the season, I would have some kind of success and be able to accomplish some things. But definitely could not think of or anticipate these kind of things happening."
Abreu, who extended his hitting streak to 19 games on Wednesday night and has hit in 36 of his past 37 contests, said that back soreness he has dealt with recently is nothing more than normal wear and tear from a long season. As for talk of the Major League leader in home runs, RBIs and slugging percentage moving into American League Most Valuable Player consideration, that sort of talk remains second to team concerns.
"Any kind of achievements that I get, that's great. But that's not what I'm concentrating on," Abreu said. "I'm thinking about the White Sox going farther and I'm thinking about us going to the playoffs. That's what I'm locked in on every day."
Scott Merkin is a reporter for MLB.com. Read his blog, Merk's Works, and follow him on Twitter @scottmerkin. This story was not subject to the approval of Major League Baseball or its clubs.