Danks subject of minor speculation ahead of Deadline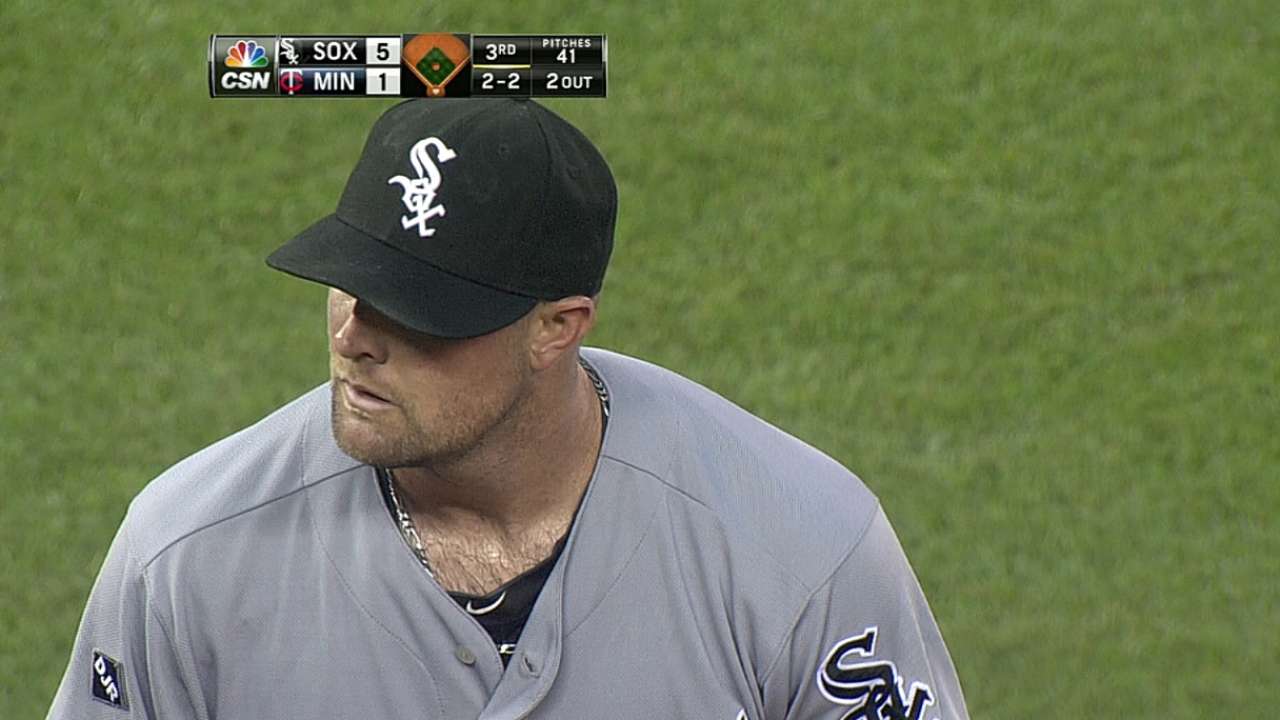 DETROIT -- There has been so little buzz around the White Sox as Thursday's 3 p.m. CT non-waiver Trade Deadline approaches that far-ranging rumors about the Yankees' interest in John Danks have drawn attention.
Danks continues to prepare for his start Thursday afternoon against the Tigers and hasn't felt any need to ask White Sox general manager Rick Hahn about a potential change in his status.
"That's getting out of my lane, if you will," said Danks. "Rick has a job to do and if it involves something with me, then so be it. Rick has enough people in his ear right now. He doesn't need me coming to ask him questions each day."
White Sox players and coaches are operating under the assumption that the club they have now is the one they will have for the rest of the 2014 season, barring the return of injured players such as Avisail Garcia and Matt Lindstrom. Danks hopes his stay with the White Sox extends past this current campaign.
"I like it here. I've enjoyed my time here," said Danks, who is owed $28.50 million over the 2015 and 2016 seasons. "Like I said all along, I hope I can at least finish this contract if not my career here."
"We are concentrating and focused on what we are doing here," White Sox manager Robin Ventura said. "Wherever we are at in a week, that's where we are at. I know Rick is working. So he'll call if something is up."
Scott Merkin is a reporter for MLB.com. Read his blog, Merk's Works, and follow him on Twitter @scottmerkin. This story was not subject to the approval of Major League Baseball or its clubs.