Beckham trying to work way out of slump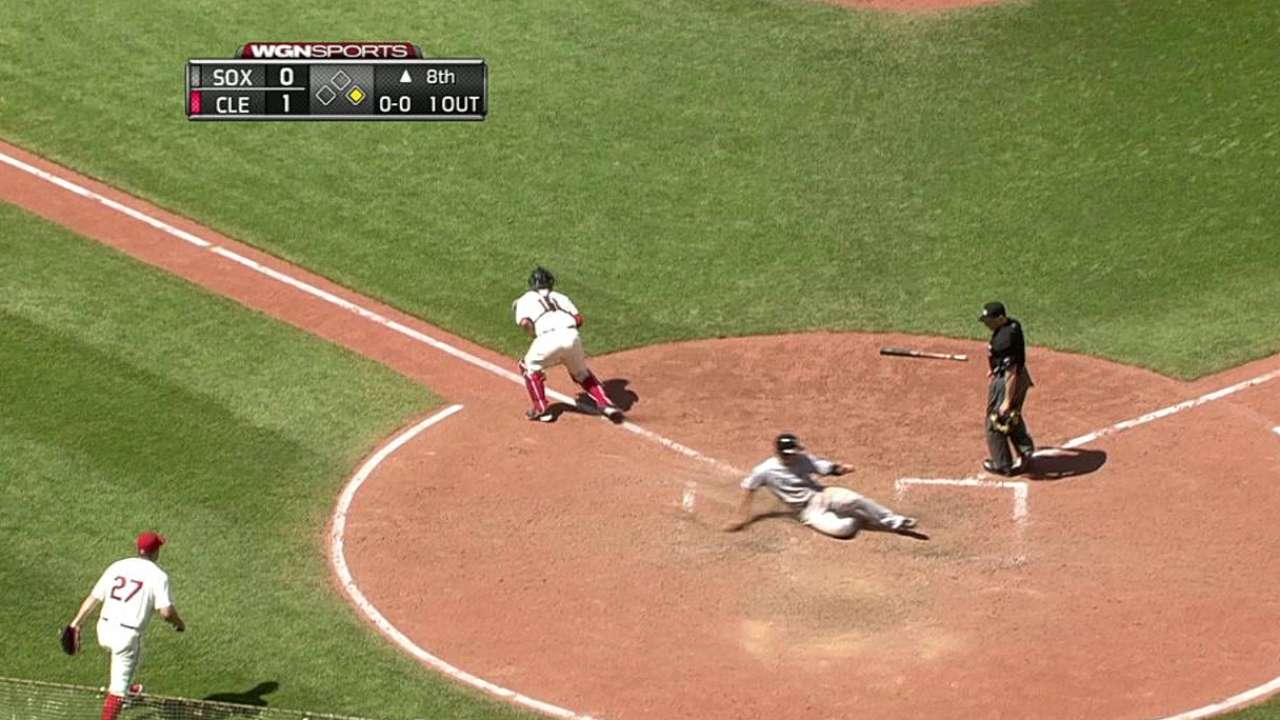 MINNESOTA -- Gordon Beckham is in a slump at the plate, but manager Robin Ventura said he has no definite plans to give his scuffling second baseman a day off.
"In the end, the only way to get out of it is to be in there and play," Ventura said. "You've got to work your way out of it. You've got to be tougher than this. It's a tough thing to go through, but you've got to be just as tough, and he's doing that. So you just continue to fight the fight."
Beckham has put together some pretty dismal numbers of late. Entering Wednesday, he was 0-for-11 in his last three games, 1-for-22 in his last six games, and 4-for-59 in his last 15 games. But Ventura pointed to a second-inning at-bat in Wednesday's loss to Kansas City that just as easily could have turned Beckham's fortunes around.
"Even yesterday, bases loaded and he hits one hard, just at somebody," Ventura said of Beckham's grounder to third baseman Mike Moustakas that ended the inning. "If it's directed somewhere else, everything looks great and he knocked in a run with the bases loaded. He's putting it on the barrel, it's just not the perfect part of the barrel."
Patrick Donnelly is a contributor to MLB.com. This story was not subject to the approval of Major League Baseball or its clubs.