White Sox send Putnam to DL, recall Rienzo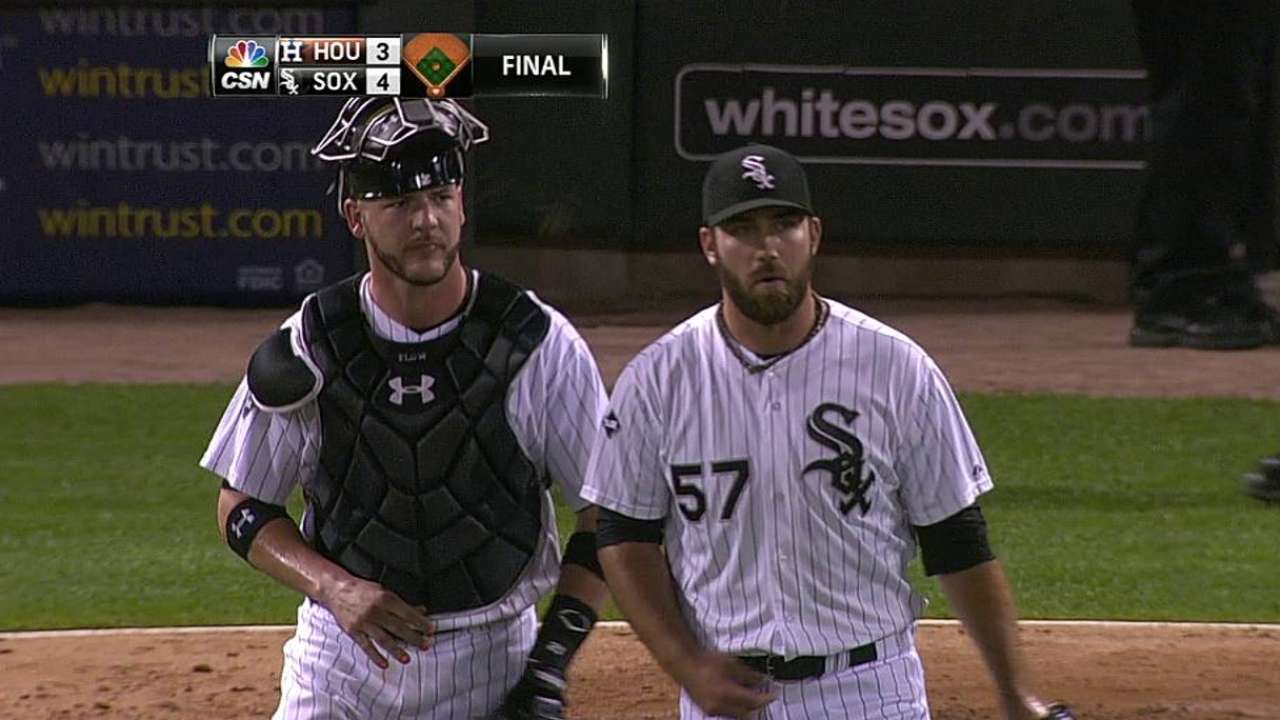 MINNEAPOLIS -- The White Sox kicked off a seven-day road trip against two American League Central foes in a less-than-optimal way Thursday, placing reliever Zach Putnam on the 15-day disabled list with right shoulder inflammation.
Reliever Andre Rienzo was recalled from Triple-A Charlotte to fill Putnam's spot on the roster, but not his role at the back end of the bullpen. Manager Robin Ventura said right-hander Jake Petricka is expected to get the first crack at any save opportunities that arise while Putnam is on the shelf.
Putnam was tagged with the loss against Kansas City on Wednesday when he entered a 1-1 game in the ninth inning and gave up an unearned run. Before that outing, he'd saved back-to-back wins over the Astros last Friday and Saturday. But Ventura didn't attribute Wednesday's loss to Putnam's injury.
"He'd been doing great," Ventura said. "Yesterday was just one of those days when they outlast you. I thought both pitchers [ Jose Quintana and the Royals' James Shields) were great, and Putnam, even in the last inning, he had a chance to get out of it without giving up a run. But you've got to figure out a way and move on."
Ventura categorized the injury as a minor one and indicated that he thought Putnam might not need the whole 15 days to recover. But in the best interests of a young pitcher, not to mention the rest of the bullpen, a trip to the DL was deemed the best option.
"It would've been really thin tonight to go out there and you're staying away from guys," Ventura said. "You're trying to get him healthy and make sure when they go back out there, they're 100 percent or as close to 100 percent as they can be."
Rienzo made 11 starts for the White Sox earlier this year, winning his first four decisions before dropping five straight starts between May 25 and June 21. After two bullpen outings, he was optioned to Charlotte on July 12 and went 1-0 with a 1.29 ERA in two appearances -- one start - for the Knights. Rienzo joined the team in Minneapolis on Thursday and will be available to pitch if necessary.
Patrick Donnelly is a contributor to MLB.com. This story was not subject to the approval of Major League Baseball or its clubs.