Flowers makes it for son's birth just in time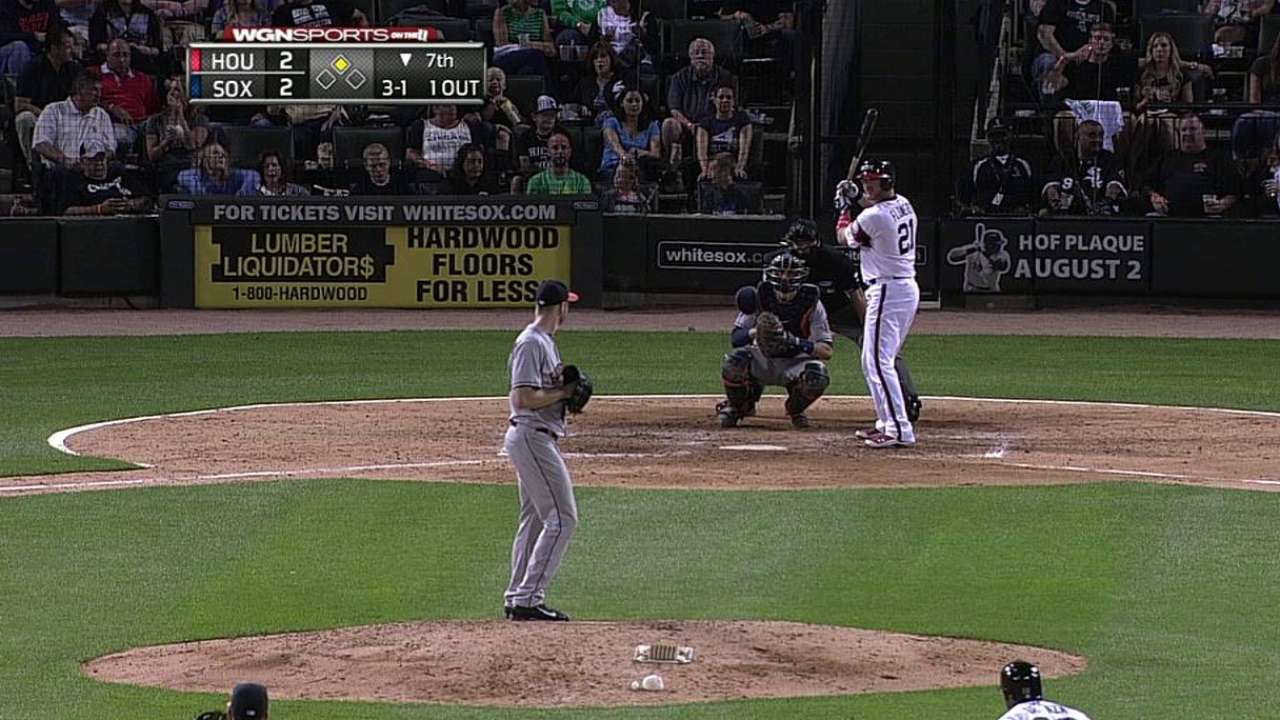 CHICAGO -- A better-rested Tyler Flowers explained the scenario that took him from U.S. Cellular Field Monday night to Northwestern Memorial Hospital in time to be with his wife, Nancy, for the birth of their second child and first son.
"One red light the whole way; it was unreal. Every light I came to was green, green, green. No traffic, nothing," said a smiling Flowers. "I knew like in the sixth that it was pretty much time to go.
"Monday morning we actually went in. I got up at 6 [a.m.], which is why I didn't sleep for a couple of days in addition to the birth and all. So then she went and saw the doctor later that day. I came in and talked to [general manager] Rick [Hahn], and it sounded like it was still going to be a couple of days."
But right before Chris Sale and Flowers were about to go out for the game, he received a couple of messages about coming to the hospital.
"Either way, I was going to play. I'm just glad it worked out," Flowers said. "I got there 10 minutes before it happened, which was 38 minutes after the game had ended. There was a whole system set up once I came in here, like drop all my stuff, dress quick, golf cart ready, all sorts of stuff."
A number of other White Sox wives were with Nancy Flowers until Tyler arrived.
"We really didn't think it would happen that soon, but it all worked out really great, except for her having to hold it the whole game," Flowers said. "Other than that, it was amazing."
Scott Merkin is a reporter for MLB.com. Read his blog, Merk's Works, and follow him on Twitter @scottmerkin. This story was not subject to the approval of Major League Baseball or its clubs.