Danks subject of trade rumors near Deadline
White Sox lefty would need to approve deals with Blue Jays, A's, Nats, O's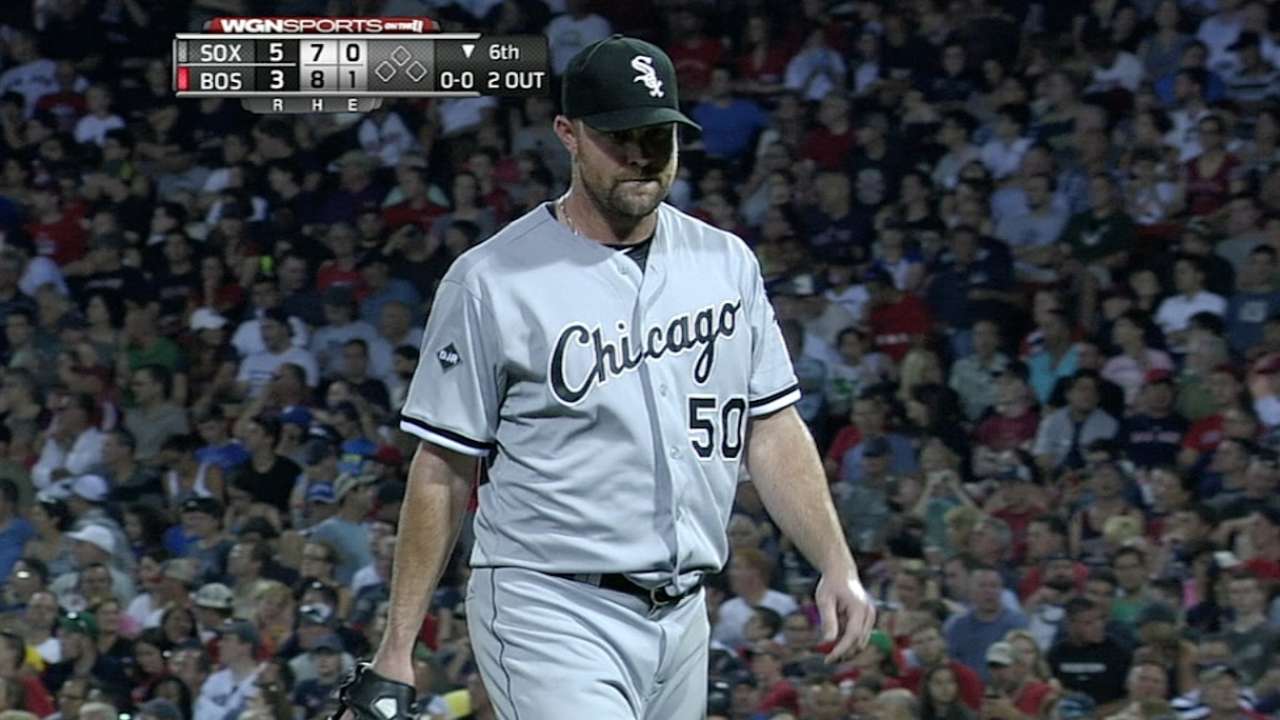 CHICAGO -- It was a little less than three weeks ago when White Sox starter John Danks stated that trade rumors involving his name before the July 31 non-waiver Deadline weren't going to occupy any part of his daily routine.
That philosophy hasn't changed, even with Jon Heyman of CBSSports.com reporting on Tuesday that the Yankees have checked in on the veteran southpaw.
"Yeah, nothing changes. It is what it is," Danks told MLB.com before Tuesday night's game with the Royals. "It's part of it. Something happens, we'll deal with it then."
Danks had a full no-trade clause in the first year of his five-year, $65-million extension, but he had a limited no-trade clause for six teams where his approval is needed over those remaining four years of which two years at $28,500,000 remain after the '14 season. A Major League source confirmed that four of those teams are current contenders: the Blue Jays, A's, Nationals and Orioles.
While Danks wouldn't confirm the no-trade list or really had any desire to talk about trade rumors in general, he did say that teams being on that list doesn't mean he would automatically deny a deal if that particular team showed interest.
"It certainly would be something I would sit down with [his wife] Ashley and kind of weigh the pros and cons," said Danks, who heard about this particular rumor via a text from his friend. "But I hadn't really given much thought to it."
Through 20 starts this season, Danks is 8-6 with a 4.35 ERA. He had a rough performance on Sunday against the Astros, but he has recorded eight quality starts over his last 11 outings. His next start is scheduled for Friday against the Twins at Target Field.
Scott Merkin is a reporter for MLB.com. Read his blog, Merk's Works, and follow him on Twitter @scottmerkin. This story was not subject to the approval of Major League Baseball or its clubs.