Baines: La Russa made me a smarter player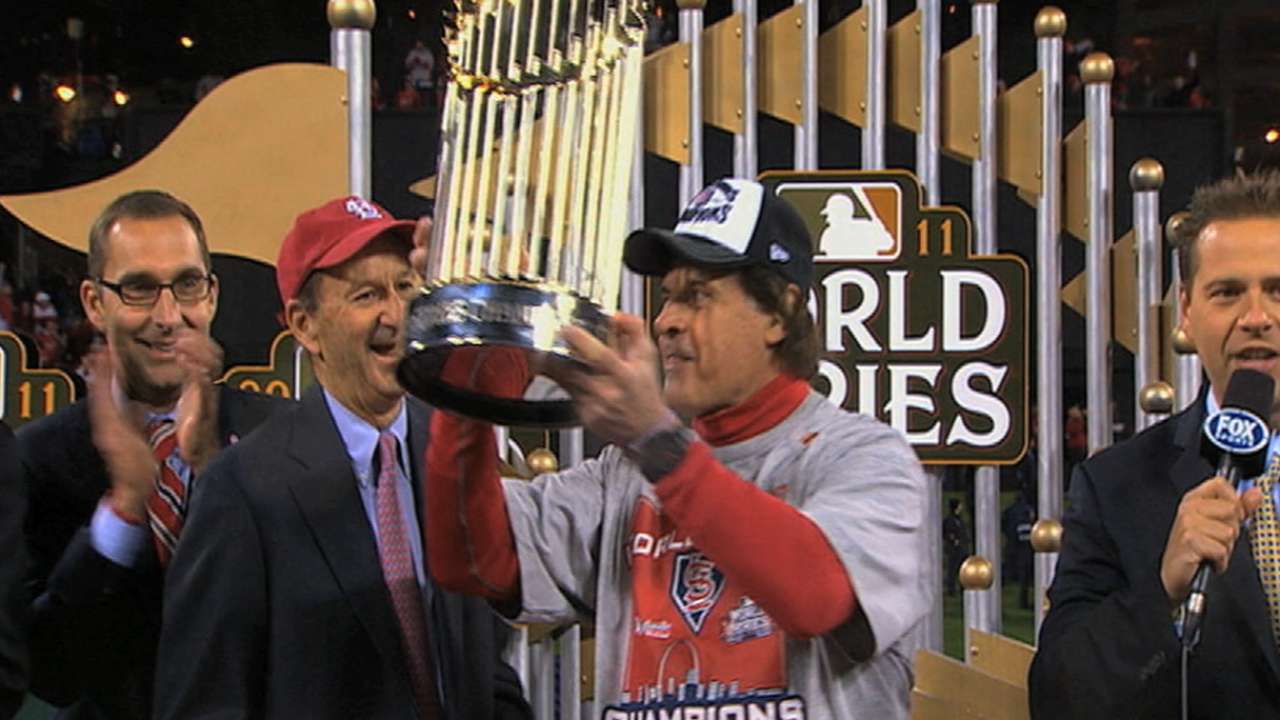 CHICAGO -- Harold Baines played for Tony La Russa in 1978 at Double-A Knoxville, marking La Russa's first managerial gig, then again during his rookie season with the White Sox in 1980, and one more time with Oakland in 1990-92. Baines, who finished his 22-year big-league career with 2,866 hits, 384 homers and 1,626 RBIs, credited La Russa for making him a better player.
"He did," the White Sox assistant hitting coach said of La Russa, who is one of this weekend's Hall of Fame inductees. "A smarter player.
"Just his style is be ready to play every day. Make the fundamental plays and that's baseball in general. Try to make the fundamental plays."
Baines added that La Russa taught him about awareness of the game and how to play the game the right way.
"It comes down to players really, but he put the players in position to win the ballgame, and that's really all you can do as a manager," Baines said. "He was always one step ahead of his opponent, he tried to be.
"You are always trying to outsmart your opponent and he did that a lot. You still have to have players to do that. He put the players in position to perform and they performed."
Scott Merkin is a reporter for MLB.com. Read his blog, Merk's Works, and follow him on Twitter @scottmerkin. This story was not subject to the approval of Major League Baseball or its clubs.