Rodon impresses Sox Minor League field coordinator
Champion says club's top pick in '14 Draft has all the tools to be successful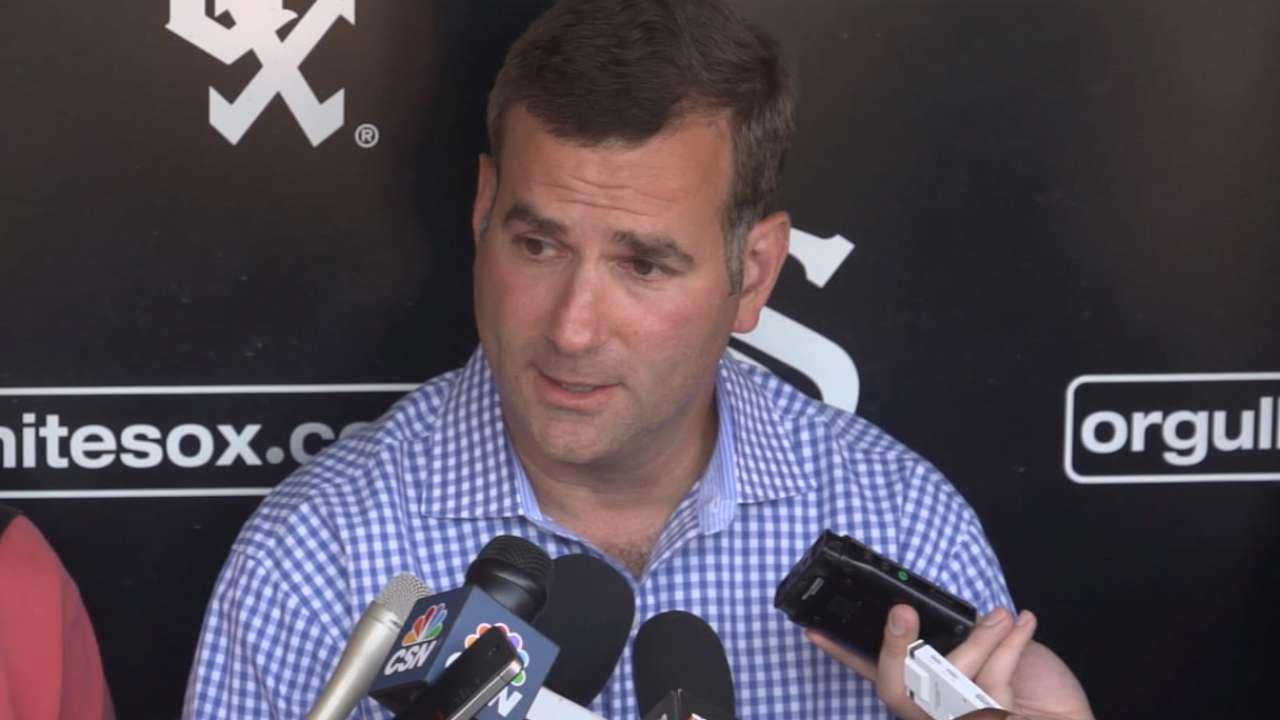 CHICAGO -- Kirk Champion watched Carlos Rodon throw his first side session, featuring fastballs and changeups, with Class A Winston-Salem last week. And Champion liked what he saw from the White Sox top pick in the 2014 First-Year Player Draft and the No. 3 selection overall.
"Just an impressive kid, makeup-wise and strong, arm strength, all the things that everybody has seen the last couple of years," said the White Sox Minor League field coordinator of Rodon. "He's just trying to learn, listen. He's very respectful and respects the game. A lot of attention goes with where he was taken, but the first impression is good."
Rodon threw another side session Wednesday with the Dash and then a third Saturday in Arizona. He figures to make his Minor League debut this week with the Arizona Rookie League squad and then the road to the Majors begins.
There's an inherent high level of expectations built into a high-level talent such as Rodon, but the first objective simply is to get him back into action after not pitching in a game since May 16 with North Carolina St. Champion gave credit to White Sox director of amateur scouting Doug Laumann, assistant scouting director Nick Hostetler and all involved in bringing the left-hander to the organization.
"When you are in a position like that, there's a lot of scrutiny of who to take and who fits in the organization quicker than other people," said Champion, who was with the big league club this weekend. "This was the guy and they didn't flinch when he was available.
"They had a plan and Doug Laumann and Nick Hostetler and all those guys went over it a long time. That was the pick, he was available and that's who they went with. We are certainly excited in the Minors and I know they are, too, at this level."
Scott Merkin is a reporter for MLB.com. Read his blog, Merk's Works, and follow him on Twitter @scottmerkin. This story was not subject to the approval of Major League Baseball or its clubs.