Rehab assignment not yet scheduled for Avisail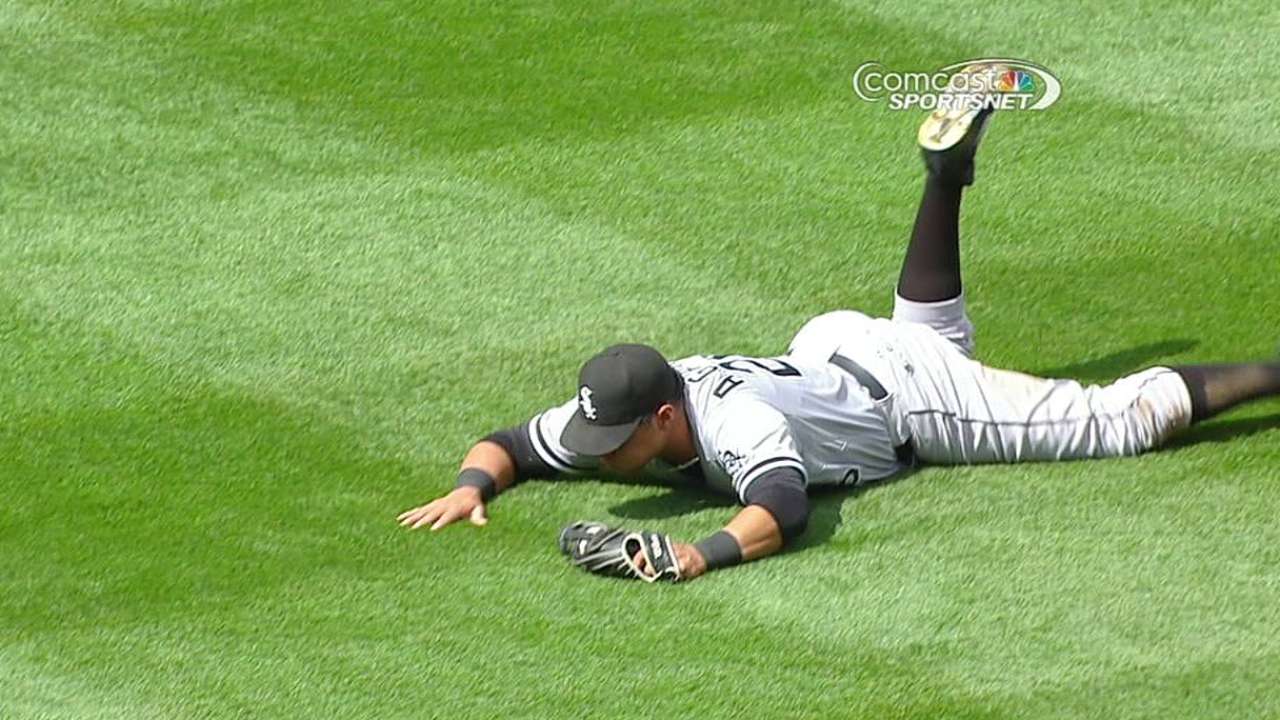 CHICAGO -- The next step in Avisail Garcia's potential 2014 return to the White Sox would be a Minor League rehab assignment. There has been no timetable set for that assignment, as Garcia continues to take batting practice and work out with the team.
"When you see him do things, you get excited about it," said White Sox manager Robin Ventura. "But you don't want to push it to a point where he's getting out ahead of himself, and I know it looks like he's doing pretty good."
"I feel great because they said when I got hurt that I'm not going to play for this year," Garcia said. "It's a big step to play again. I've been working hard."
Garcia had surgery to repair a torn labrum and avulsion fracture in his left shoulder, sustained when diving for a fly ball in right field against the Rockies on April 9. He was deemed out for the season at that point and the White Sox have not changed that prognosis.
Any sort of Minor League rehab assignment would probably be of the extended variety because of the time missed by Garcia.
"You are not going to have him go down for five games and have him back here," Ventura said. "He would be down there for a while just to get the timing back and everything else. It would be Spring Training somewhat all over again.
"On the other hand, you don't necessarily want a guy down there exposing him to that if he could be up here doing it. What's the right time? I don't know."
Scott Merkin is a reporter for MLB.com. Read his blog, Merk's Works, and follow him on Twitter @scottmerkin. This story was not subject to the approval of Major League Baseball or its clubs.