Dunn's bouncing ball falls on wrong side of fence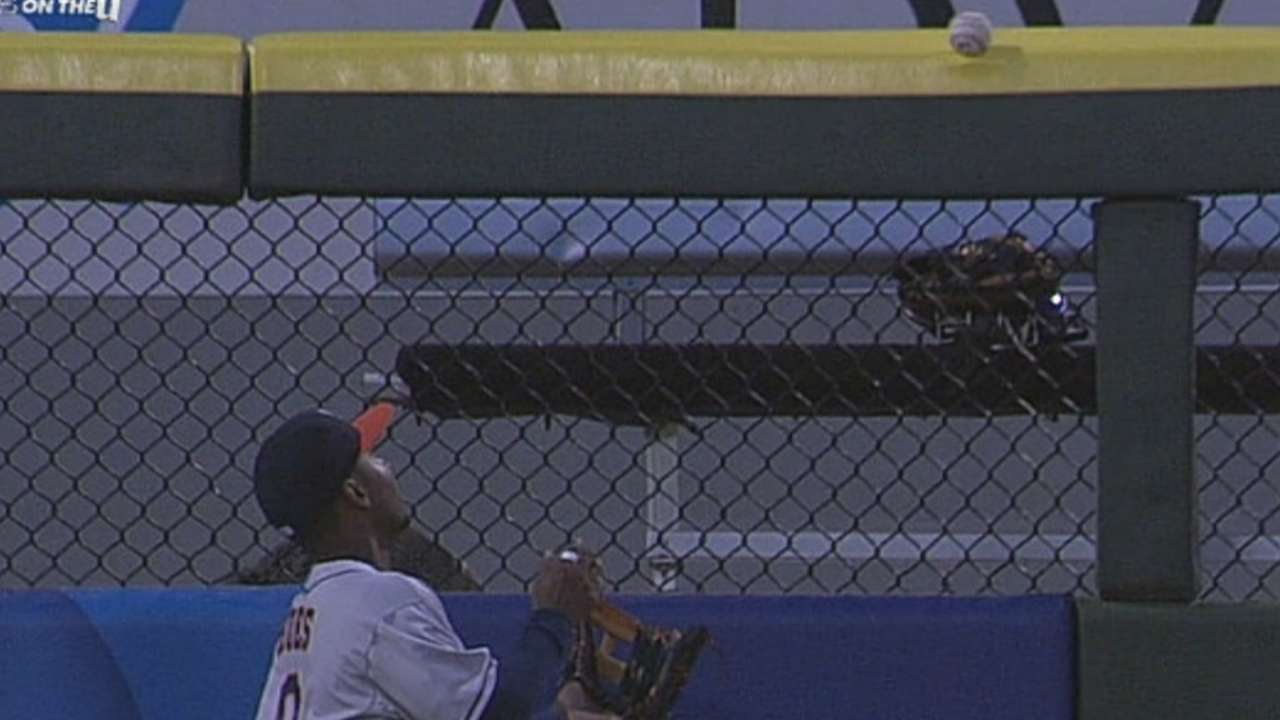 CHICAGO -- Adam Dunn would have 455 career homers if not for a strange bounce in the fourth inning of Friday night's 3-2 victory for the White Sox over the Astros.
Dunn lofted a towering two-out drive toward the White Sox bullpen that just barely eluded the outstretched glove of left fielder L.J. Hoes. The ball hit the left-field fence, bounced back up into the air, came down and hit the fence again, and then fell back into fair territory for a double.
"I've seen it once, but not twice," said White Sox manager Robin Ventura of Dunn's physics-defying double. "Again, you are seeing that ball, you get that feeling you are hitting some balls hard, but you are not quite almost getting what you deserve."
Zach Putnam, who pitched the ninth to close out the victory, was getting loose when Dunn's near-miss occurred, so he didn't get a live look at the play.
"Somebody was yelling that one of the guys in the 'pen should have reached over and grabbed it," Putnam said. "Bought us a run or something, but I didn't see it myself."
Scott Merkin is a reporter for MLB.com. Read his blog, Merk's Works, and follow him on Twitter @scottmerkin. This story was not subject to the approval of Major League Baseball or its clubs.