Hahn keeping eye on long-term prospects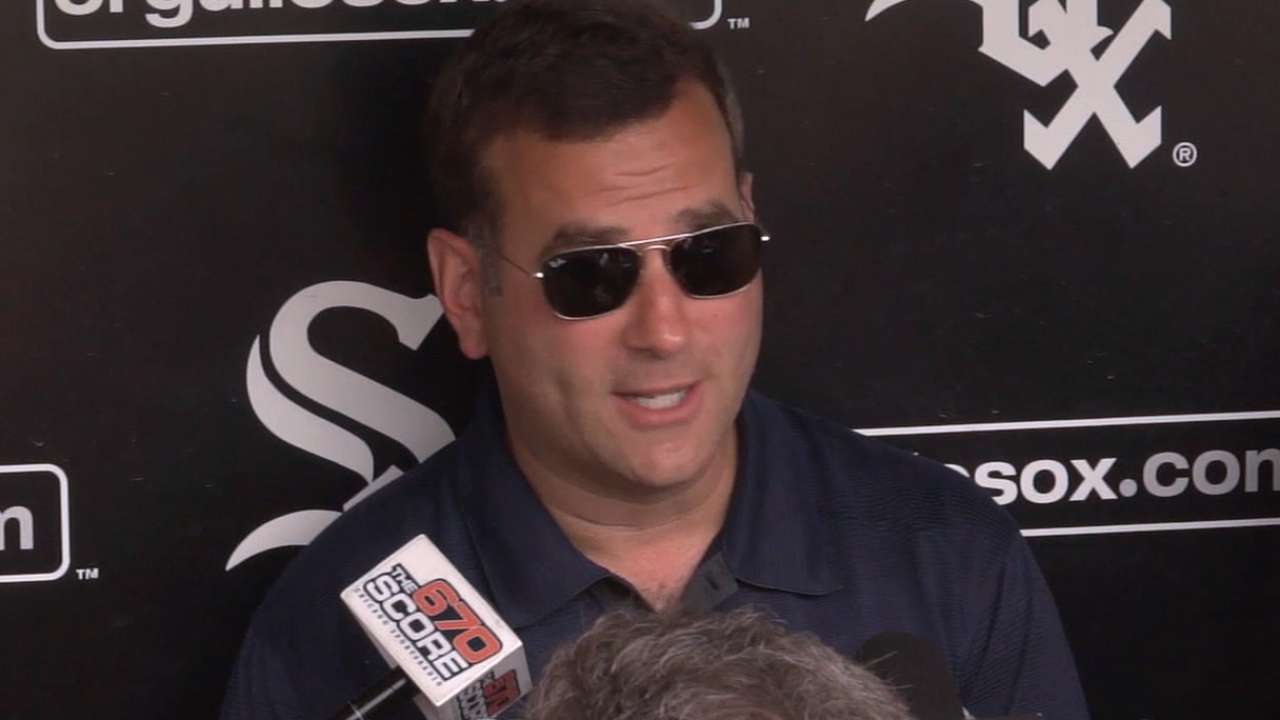 CHICAGO -- Rick Hahn's stance on potential deals involving the White Sox has not changed even with the All-Star break giving him a chance to thoroughly evaluate his squad. There may be players of interest to other teams, from Gordon Beckham to Alexei Ramirez to John Danks, but the general manager will not force any moves that don't make sense for the future.
"If there are opportunities to continue the process we started over a year ago, in terms of putting long-term pieces in place that we feel will allow us to compete on an annual basis, we will follow down those paths," said Hahn during a pregame interview session Friday. "But we are not going to force anything. There's no urgency to make any moves at this time.
"It's going to be dictated based upon the fits and what the return is going to be. I certainly don't plan to make any declarations or hang any signs on the front of the ballpark declaring our intentions. We are going to continue to be consistent and act in the same vein that we have in the past year, and that's trying to find long-term fits that can have an impact here."
Hahn added that the organization understands that the team is not where it needs to be starting the second half.
"We are realistic about where we are today," Hahn said. "We are realistic about where we are likely to be over the next 10 weeks or so."
Scott Merkin is a reporter for MLB.com. Read his blog, Merk's Works, and follow him on Twitter @scottmerkin. This story was not subject to the approval of Major League Baseball or its clubs.