Hahn: Making trades requires big-picture vision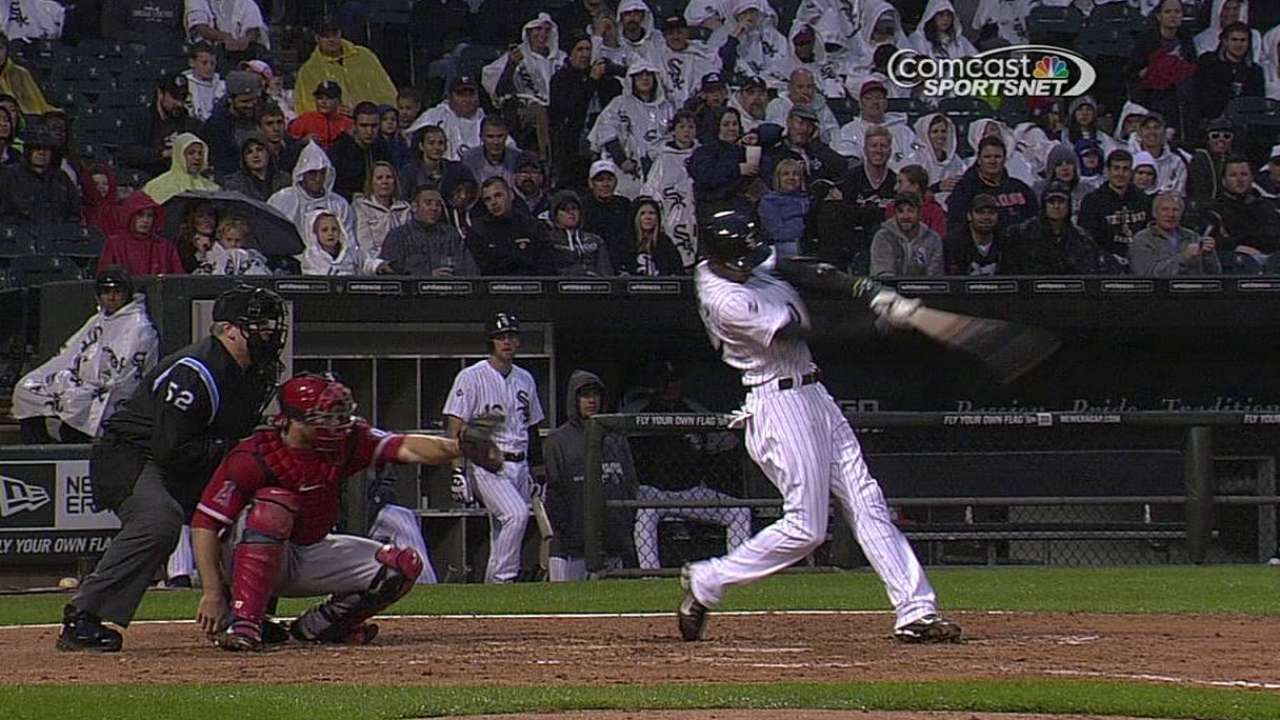 CLEVELAND -- Making a beneficial trade is an exercise that runs far deeper than simply finding a team to work with and getting the best possible return for the player being asked about. It becomes a balancing act, weighing the cost of giving up said player vs. the talent and fit coming back.
Take Alexei Ramirez's situation, for example. There will be great interest in the White Sox shortstop as the July 31 non-waiver Trade Deadline approaches, with the All-Star under contract at $10 million for 2015 and with a $10 million club option for '16.
Moving Ramirez probably would bring back the greatest talent of the veterans the White Sox potentially have available. But the White Sox also don't necessarily have a shortstop waiting to take over behind the veteran, although Carlos Sanchez could get a look depending on Ramirez's back.
"That's a big part of it. It's not just Player X or Player Y," White Sox general manager Rick Hahn told MLB.com. "It's if you move Player X, who steps into that spot and what kind of production are you going to get out of that guy in the current season, but going forward?
"It's important that we at least have a sense of the value of all of our players just so we know: is there an opportunity to improve ourselves as a whole by moving somebody? Is the market value such that the benefit outweighs the cost of giving up the player?"
Conversations such as these happen quite a bit during this time of year, as well as around the Winter Meetings. And just because interest in a player might even leak out, "it doesn't mean there's anything brewing," per Hahn.
"It might be assessing that player's value," Hahn said. "Ultimately when you make that decision with any trade, it's a balancing act between what you are removing, the detriment to the current club or your plans going forward, vs. what's coming in the door.
"Sometimes you are in a position where what's coming in the door is in the future, and that makes it a little more difficult for the current club to swallow and a little more difficult to accurately project the long-term benefit. It is a balancing act and it's obviously one we take quite seriously in terms of not wanting to compromise our ability to win, but at the same time making sure of maximizing those opportunities annually going forward."
Scott Merkin is a reporter for MLB.com. Read his blog, Merk's Works, and follow him on Twitter @scottmerkin. This story was not subject to the approval of Major League Baseball or its clubs.