Beckham not bothered by trade rumors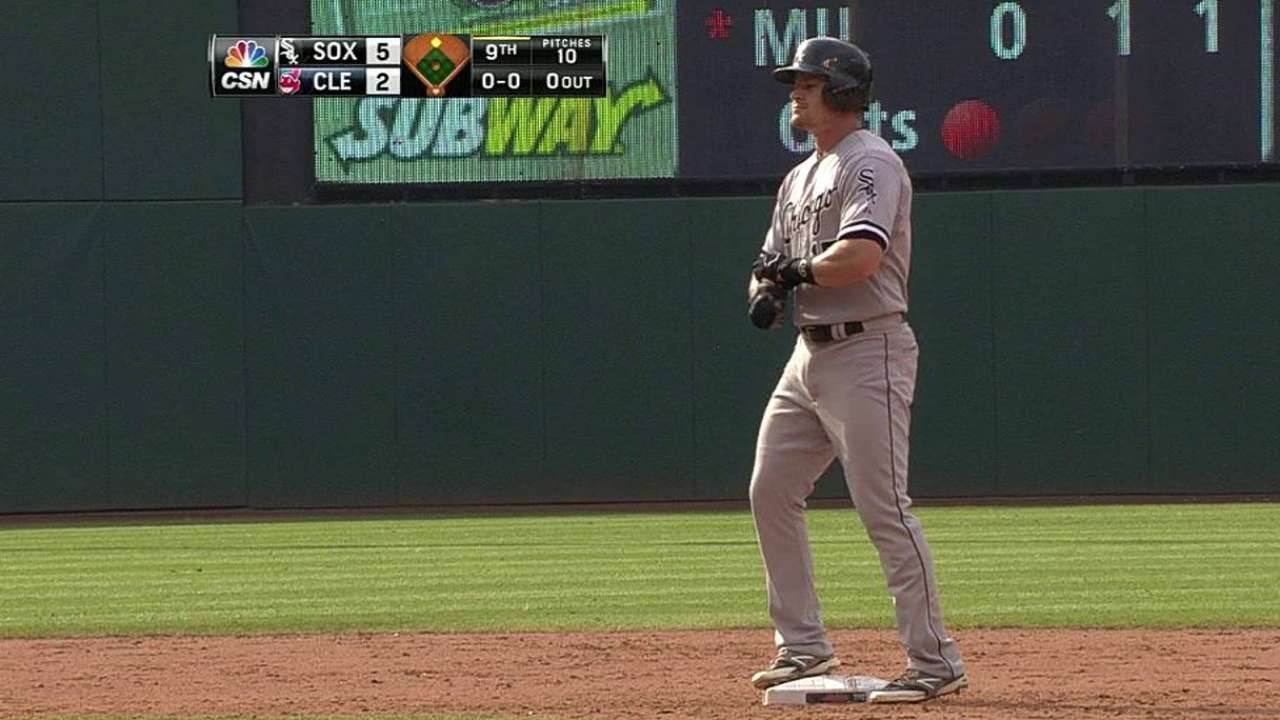 CLEVELAND -- White Sox manager Robin Ventura gave Gordon Beckham a break on Friday, with his second baseman stuck in a 13-for-99 (.131) slump over his last 26 games.
Ventura also felt that Beckham might be getting a bit overwhelmed by trade rumors involving his name for the second or third year in a row. But Beckham said on Saturday that those rumors had nothing to do with his offensive struggles.
"Trade rumors don't affect how I prepare and how I go about the game," Beckham said. "They are just a distraction if you let them be. Obviously, I've heard stuff. But I haven't tried to think about it too much.
"Earlier in my career, it bothered me more in terms of thinking about it and stuff like that. Now, I understand this is a business and they will do what they feel is best for the White Sox. Hopefully, I'm a part of it for a while. But you know if it happens the other way, it is what it is."
With prospects such as Micah Johnson, Carlos Sanchez and Marcus Semien behind Beckham at second, the White Sox would seem to make a decision on his longer-term fit with the team sometime in the near future -- although not necessary before the July 31 non-waiver Trade Deadline. Beckham understands that he's not yet in a position to request more concrete answers concerning his status.
"I can't be like, 'Well I wish I had more security here,'" Beckham said. "I'm in my second year of arbitration going into my third -- and this is a business, so it's going to be interesting.
"I've done a lot of good things this year so far. I've been in a little bit of a funk, obviously. But the good news is, I already have been doing very well -- so it's just a matter of turning it back on."
Beckham went 1-for-3 with a walk and a pair of RBIs in Saturday's 6-2 win over Cleveland.
Scott Merkin is a reporter for MLB.com. Read his blog, Merk's Works, and follow him on Twitter @scottmerkin. This story was not subject to the approval of Major League Baseball or its clubs.