Lindstrom hopes to return to White Sox by August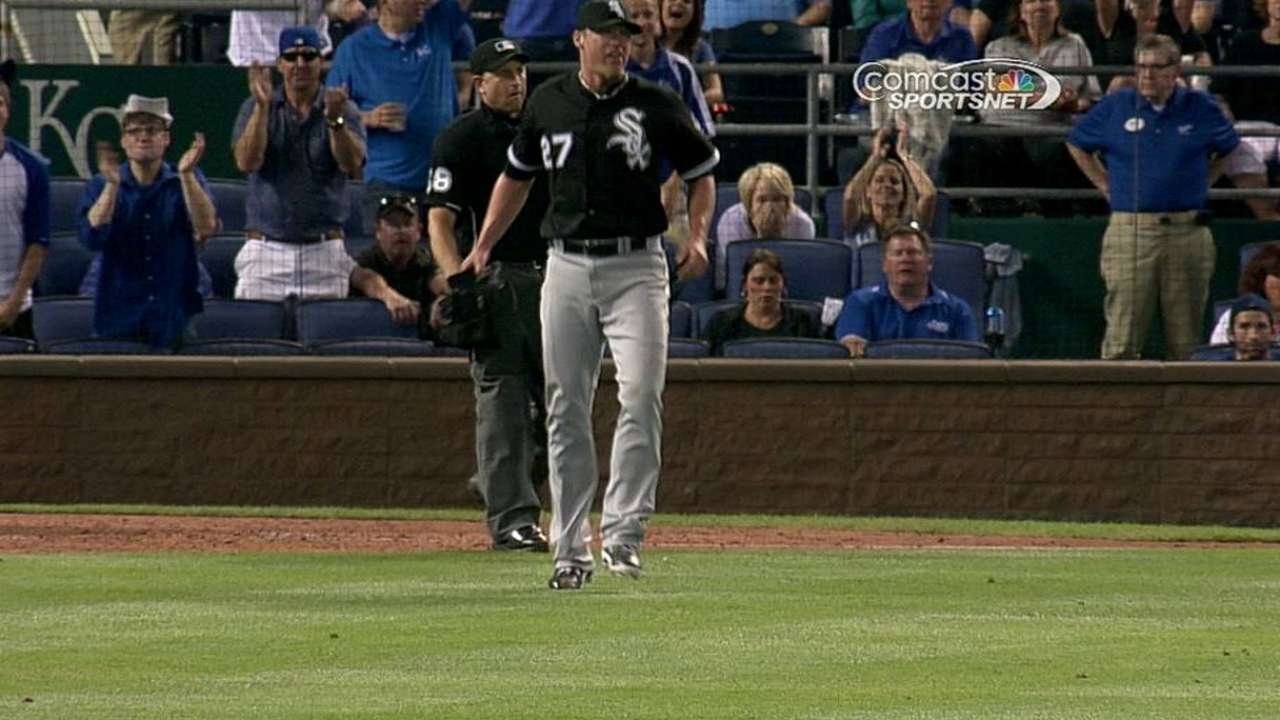 CLEVELAND -- Matt Lindstrom could be back with the White Sox by Aug. 1, per his estimation, if his rehab continues to make the expected progress that has been shown to date.
The veteran right-handed reliever, who had surgery to repair the outside tendon in his left ankle that he injured on May 19 while pitching against the Royals, planned to throw a bullpen of anywhere from 25-to-35 pitches Saturday using all of his pitches. Lindstrom will continue working at home over the All-Star break and then throw a few more bullpens upon the team's return, followed by a Minor League rehab assignment.
"I'm hoping to join the team at the latest by August 1," Lindstrom said. "Obviously I don't want to have any setbacks or anything like that so we are still being cautious.
"But I've pretty much stretched this out and worked it out to the point that there's nothing that can really happen. I don't see anything happening. It's going to be a couple of weeks, but I'm going to take these two weeks and get my arm in really good shape."
Lindstrom dealt with a mild left oblique strain during Spring Training that left him not feeling himself in the first place. His velocity was down and he was throwing uphill. But this time off has benefited Lindstrom in that his arm feels strong and his whole body feels fresh.
If this injury was arm-related, Lindstrom and the White Sox training staff might be a bit more hesitant. But he has landed on the injured left ankle numerous times throwing pitches, with fielding his position standing as one of the final tests. Lindstrom has used acupuncture, laser treatment and massage along with the usual treatments.
"For me, it's more of a mental grind right now," Lindstrom said. "Just wanted to contribute knowing when I'm healthy, I'm good and I can do my job as a part of this team. I'm looking forward to that day, and it's coming. I'm excited about it."
Scott Merkin is a reporter for MLB.com. Read his blog, Merk's Works, and follow him on Twitter @scottmerkin. This story was not subject to the approval of Major League Baseball or its clubs.