Garcia feeling good about chance to return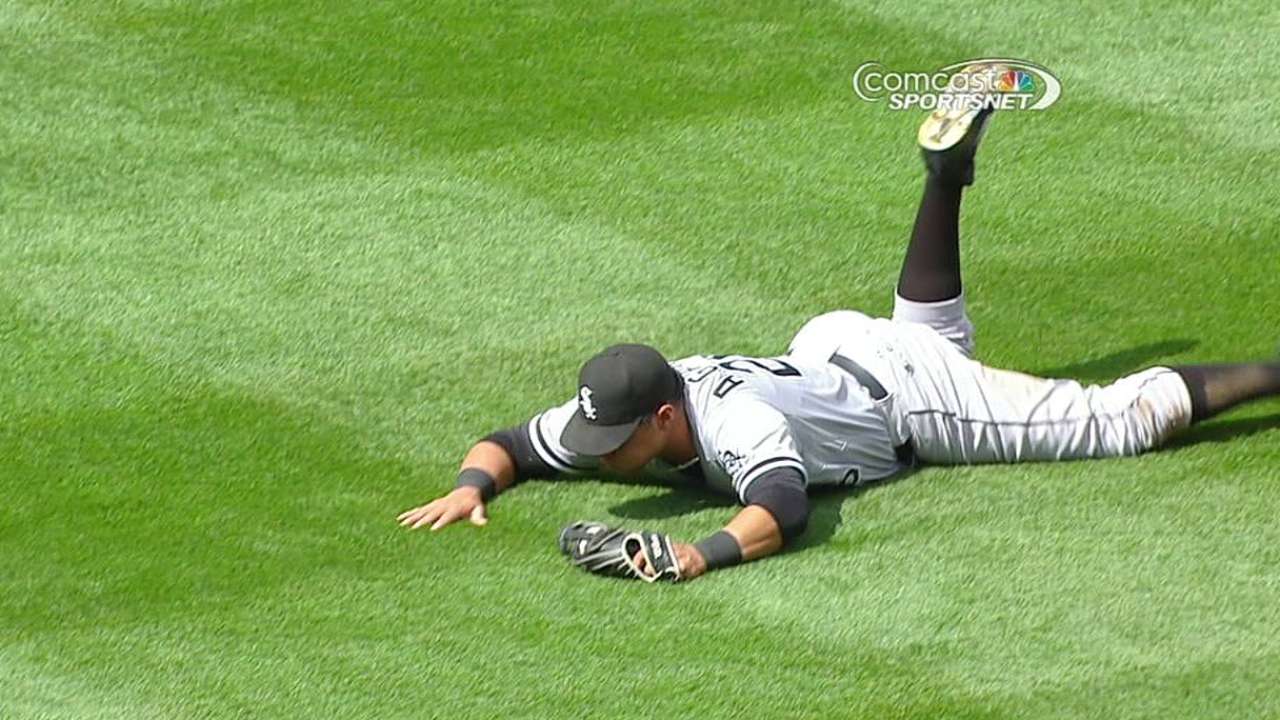 BOSTON -- Avisail Garcia reported nothing but a little shoulder tightness after taking batting practice Tuesday for the first time since he suffered a torn labrum and avulsion fracture in his left shoulder diving for a ball in right field against the Rockies on April 9.
Garcia, who told MLB.com in May that he hoped to play again this year after being ruled out for the season by the team, is excited by the White Sox acknowledging such a possibility.
"It means a lot, because they say I may be out for the rest of the season, so I feel great," Garcia said. "Happy. My rehab is going good. Working hard every day, so let's see what happens.
"Let's see how I feel. It's something that's going to be every day how I feel. If I feel really good, maybe, I don't know, maybe August? Let's see what happens."
Manager Robin Ventura joined general manager Rick Hahn on Wednesday in stating that there's no timetable for Garcia, other than not even thinking about a return until he's 100 percent. Ventura added that Garcia's swing looked pretty normal, with Garcia taking batting practice again Wednesday, and hitting coach Todd Steverson agreed that the quirks he saw from Garcia aren't too different from guys playing every day.
Steverson also knows the best knowledge concerning Garcia won't come until he's back in game action.
"Practice and competition are two totally different realms. Those are on two ends of the teeter-totter," Steverson said. "More assessment can be made when he gets back in the competition, but in terms of work, I'm pleased with his work.
"Who wouldn't want to get something in instead of a whole year lost? You are able to get in there and compete again and get your thought process back."
There's also a benefit for Garcia to being part of the team and watching the game during this comeback.
"Him being here is a positive to the point where he's able to see how guys get themselves out, what pitchers do in certain situations," Steverson said. "I know he said he didn't want to look at very many games, because he wants to play so much, but you know what? You can learn a lot by watching games. He's starting to realize that and that's good for him."
Scott Merkin is a reporter for MLB.com. Read his blog, Merk's Works, and follow him on Twitter @scottmerkin. This story was not subject to the approval of Major League Baseball or its clubs.