Surkamp enjoying life in the bullpen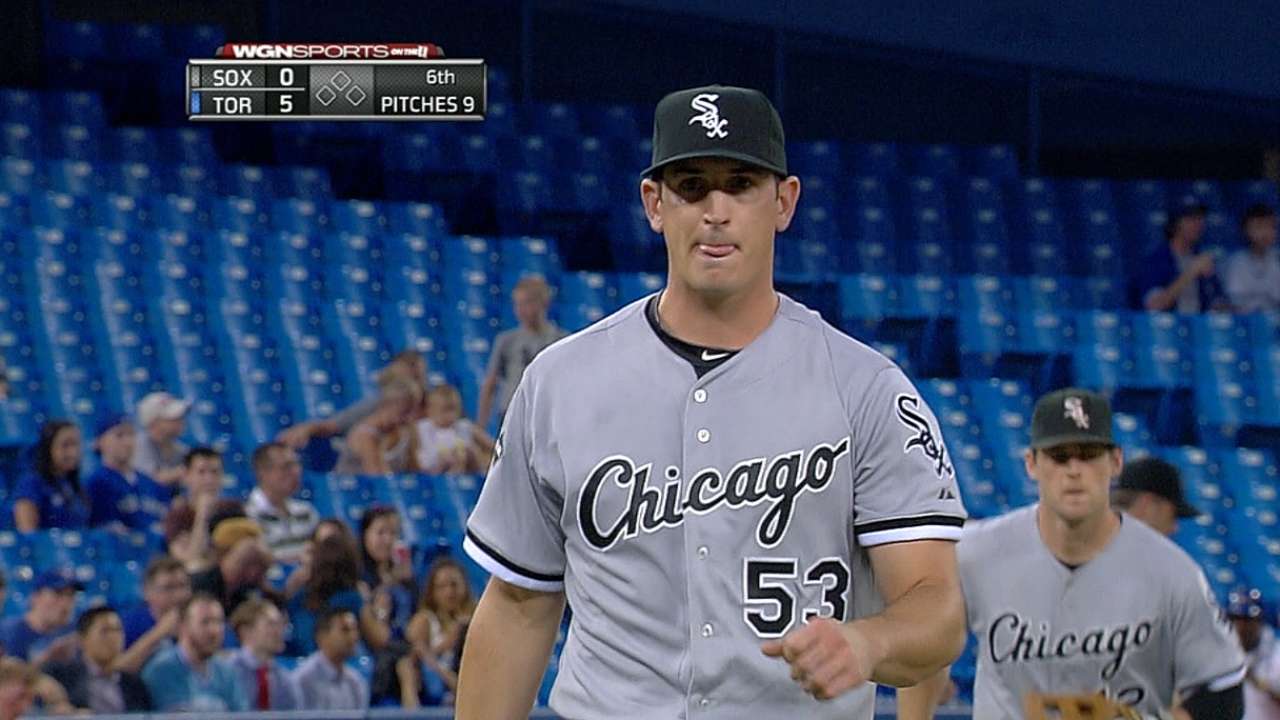 BOSTON -- Finishing a game for Eric Surkamp, as he did in the White Sox 8-3 victory over the Red Sox on Tuesday, does not exactly qualify as foreign ground to the left-hander. After all, Surkamp has thrown four complete games over his 94 career Minor League starts.
But Surkamp currently stands as the White Sox lone left-handed reliever, so finishing now is about working one inning and nine pitches as he did at Fenway Park.
"Yeah, it's a little bit different," Surkamp said. "Obviously coming in for a shorter period of time, you have to have your stuff ready to go right away. It's something I've got to get better at, just be ready to throw my best stuff right away."
The 26-year-old walked Robinson Cano in the ninth inning of his appearance Saturday during a two-run Mariners rally that eventually produced a Seattle victory in 14 innings. Surkamp walked Michael Saunders as his first batter faced Sunday to load the bases in the seventh inning with two outs, but he then retired Cano on a fly ball to preserve the 1-0 lead.
Tuesday showed more of that immediate sharpness Surkamp discussed, where he gave up one hit but nothing more. Although his career has been set up as a starter, Surkamp has only one specific preference for his Major League future: to be a Major Leaguer.
"I just want to pitch in the big leagues for a long time," Surkamp said. "So whether it's starting or this, whatever I can be successful at, just go ahead and do it.
"This is a little bit different perspective on the game, sitting down in the bullpen the whole time and then coming in. It's been fun and you know there are a lot of good left-handed hitters in the AL so it will be fun."
Scott Merkin is a reporter for MLB.com. Read his blog, Merk's Works, and follow him on Twitter @scottmerkin. This story was not subject to the approval of Major League Baseball or its clubs.