Dunn getting a feel for 'normalcy' at the plate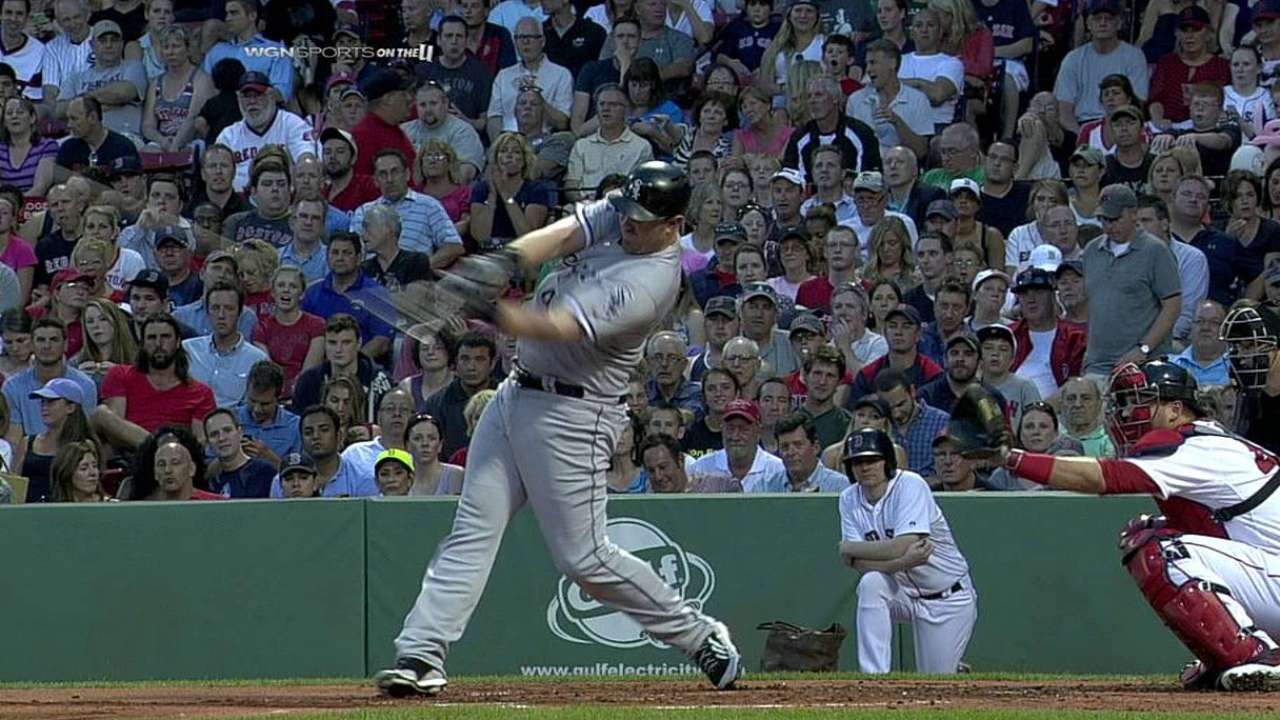 BOSTON -- Adam Dunn described career homer No. 453 on Monday as the first time he's hit a ball on the barrel in three weeks. He added that his double to start a three-run fourth was the second time he had barreled up a pitch in that same period.
Dunn said Tuesday that he feels healthy and his recent 4-for-29 funk prior to Monday's extra-base punch simply represented one of those lulls during the course of a season.
"Sometimes they last longer than others," Dunn said. "But usually if it is going good, it's going pretty good. Hopefully, it's the start of something where I can get on a roll."
"For a guy like him, unless he hits one about 500 feet, he feels that way," said White Sox manager Robin Ventura. "He's had some good at-bats and has drawn some big walks in the last couple of weeks, too. You want to see him on a roll. Once he goes on a spurt, he can do a lot of damage and help us out with Jose [Abreu] in front of him."
His 53 walks place Dunn third in the American League, and his 4.52 pitches per plate appearances rank first in that category. Dunn has been seeing the ball well and feeling good for most of this season, so he didn't do much experimenting with his plate approach during the cold stretch.
"I'm not that big of an experimenter. It's a feel for me," Dunn said. "I don't care what it looks like. If it feels normal, I'll go with it. In the cage, you go and try to get that feel with normalcy and hopefully it translates into the game. Sometimes it does, sometimes it doesn't."
Scott Merkin is a reporter for MLB.com. Read his blog, Merk's Works, and follow him on Twitter @scottmerkin. This story was not subject to the approval of Major League Baseball or its clubs.