Hahn not feeling urgency to make moves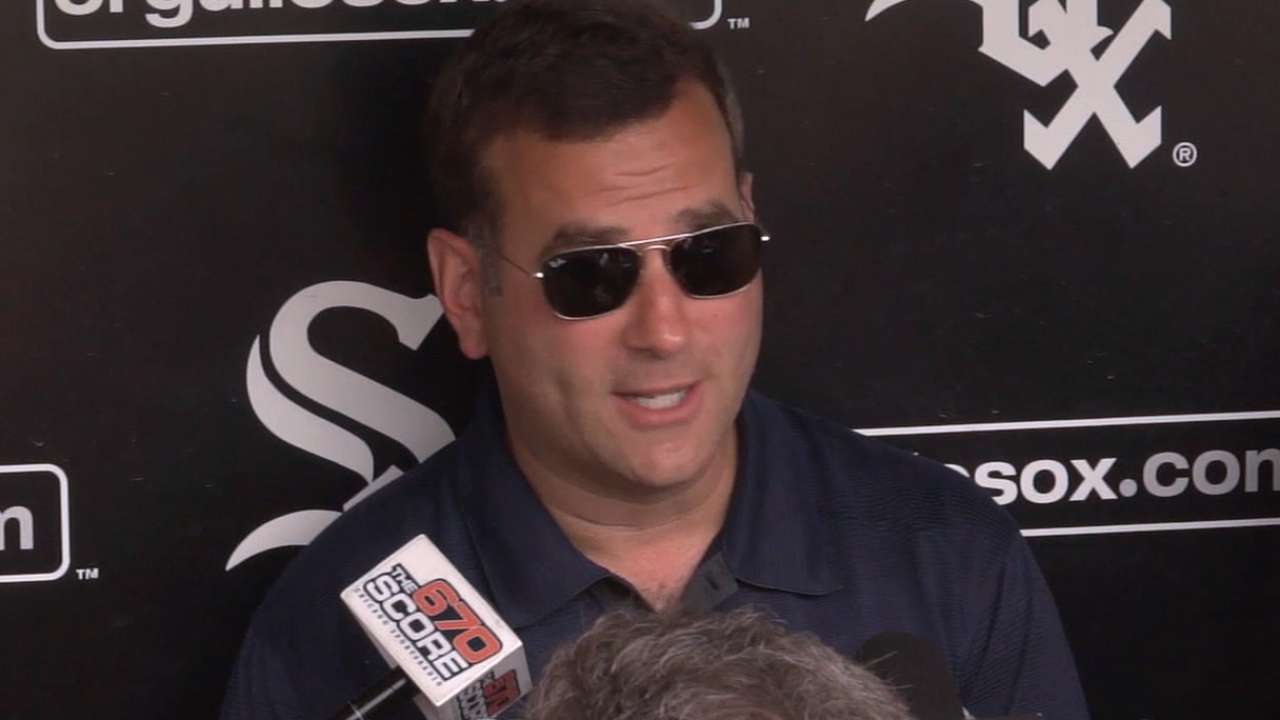 BOSTON -- In the opening stages of this current White Sox reshaping process, the White Sox felt a need to move veterans Jake Peavy, Matt Thornton, Jesse Crain and Alex Rios before the 2013 non-waiver Trade Deadline to get younger, controllable talent to enhance the product.
That same urgency is not felt by general manager Rick Hahn as the present July 31 deadline approaches, despite names from Dayan Viciedo to John Danks to Gordon Beckham to even All-Star Alexei Ramirez being tossed around the rumor mill.
"We are at a different point," Hahn said. "There's certainly no urgency to do anything. I think most of the players I've read about online that are rumored to be out there are all under control beyond this season. There's no urgency to cash in an asset, so to speak, before it expires.
"Again, we are willing to make a deal at any point where it makes most sense for our long-term interests. Whether that happens in the next two weeks or it takes until the offseason or Spring Training next year, we are not going to force the issue."
Hahn added that pitching remains a priority but has always been a team priority even when the club seemed to have an abundance of top-notch arms.
"There's never really a spot where any of the 30 clubs feel like they have enough pitching," Hahn said.
Scott Merkin is a reporter for MLB.com. Read his blog, Merk's Works, and follow him on Twitter @scottmerkin. This story was not subject to the approval of Major League Baseball or its clubs.