Gillaspie leaves game with bruised knee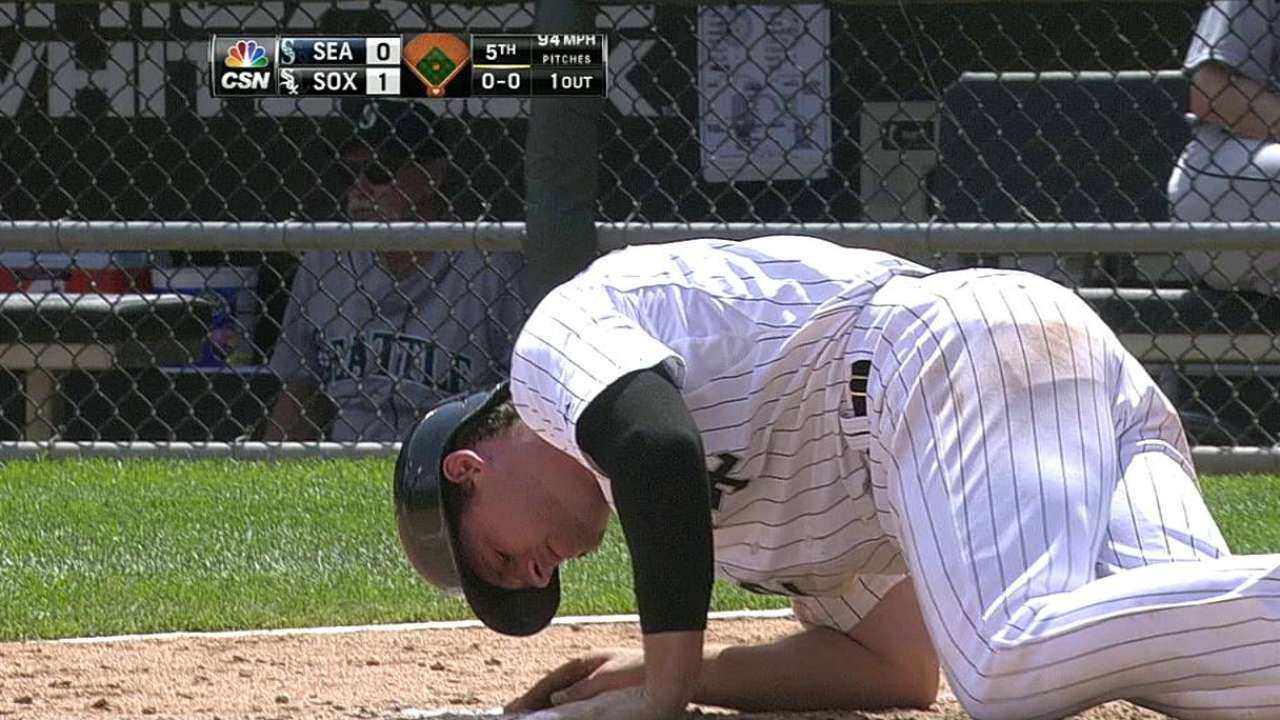 CHICAGO -- White Sox third baseman Conor Gillaspie exited in the fifth inning of Sunday's series finale with the Mariners with a bruised right knee.
With one out in the fifth and a 1-0 count, Gillaspie was drilled on the knee by reliever Dominic Leone. Gillaspie hit the ground in pain and limped around with some help from manager Robin Ventura. He was escorted off the field by trainer Herm Schneider, walking gingerly as he left.
Ventura hadn't seen Gillaspie since the injury when he addressed reporters following his team's 1-0 series-clinching win over the Mariners.
"I know he couldn't walk very well," Ventura said. It sounded bad and he seemed like he couldn't do anything, so we had to take him out."
Leury Garcia pinch-ran for Gillaspie at first.
Gillaspie, the team's leading hitter (.310 average), was placed on the disabled list on April 26 with a right hand contusion and later missed a May 24 game vs. the Yankees with a sore Achilles.
Joe Popely is an associate reporter for MLB.com. This story was not subject to the approval of Major League Baseball or its clubs.