Jones, Lindstrom make progress in rehab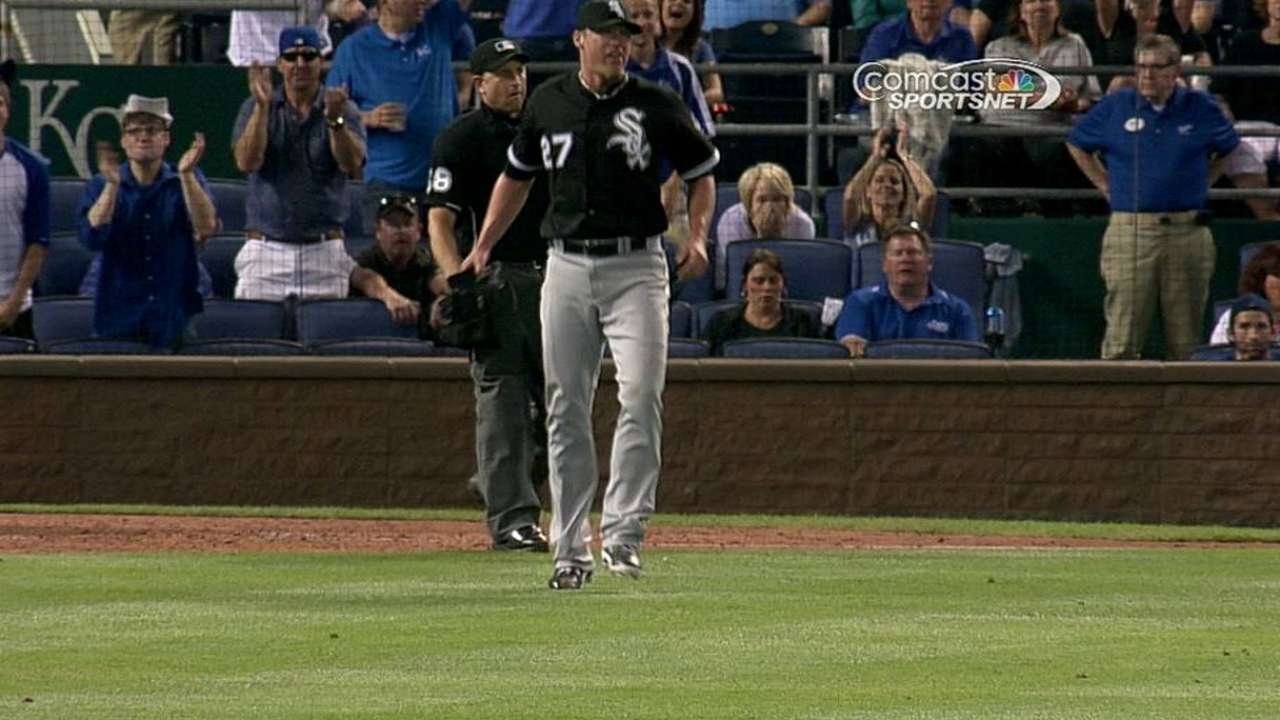 CHICAGO -- Injured late-inning relievers Nate Jones and Matt Lindstrom are progressing, but both are a ways off from facing live competition, manager Robin Ventura said.
Jones, who underwent a microdisectomy procedure for his ailing back on May 5, continues to do some light throwing. The club is hopeful for a late July or early August return, but until he is throwing to hitters in a simulated game, it's hard to gauge his true progress.
Lindstrom isn't expected to be back until late August, because the recovery time for the left ankle surgery he had on May 21 is usually three months.
"Everybody is happy with their improvement and where they're going," Ventura said. "Does it mean they're going to play this year? I don't know. We'll see once they start physically going out and playing and seeing how that happens. We know the prognosis is good as far as they continue to improve."
Both are rehabbing with the team. Lindstrom was the team's original closer (he converted six saves in nine chances), and Jones was considered a potential closer if Lindstrom faltered. In their absence, Chicago's young bullpen has struggled to nail down games.
"It was a tough loss, especially when our bullpen is as young as it is," righty Jake Petricka said. "Luckily, we've got Nate and Matt able to sit in the 'pen now with us and give us their knowledge of what they can do while still on the DL. I know Matt's coming along well, and I'm hoping to have him back soon."
Joe Popely is an associate reporter for MLB.com. This story was not subject to the approval of Major League Baseball or its clubs.