White Sox search for reliable closing options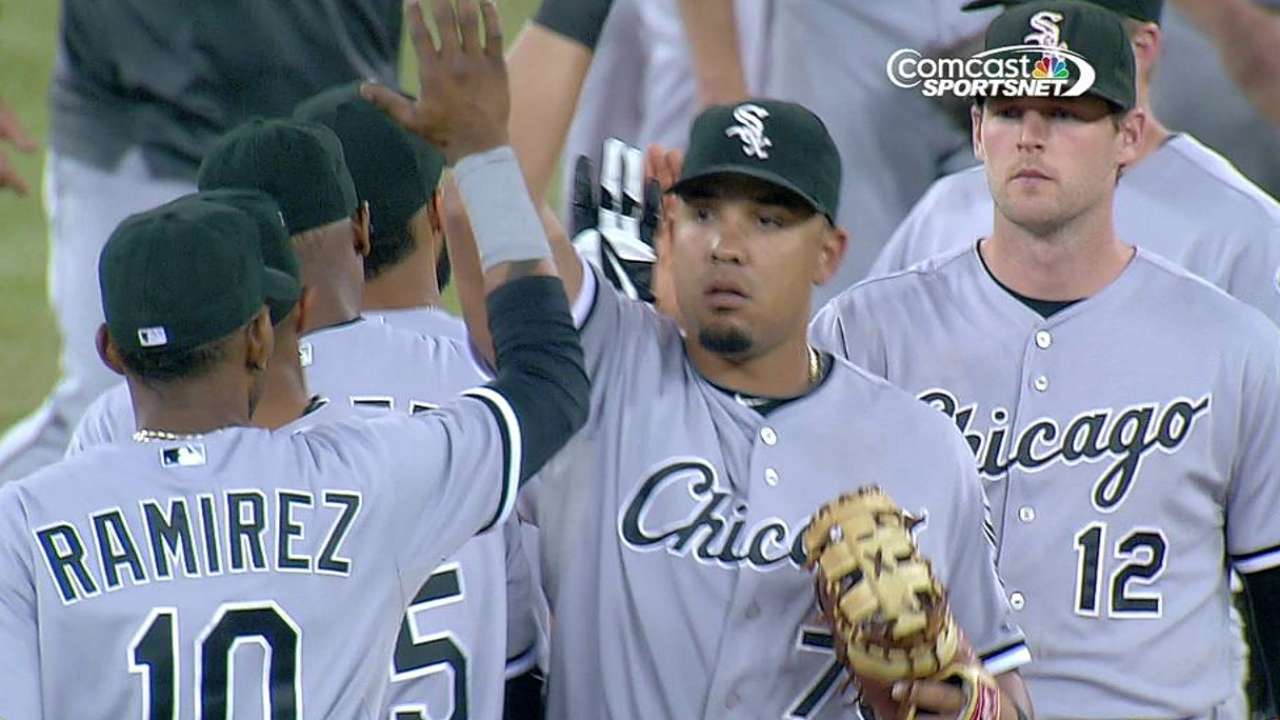 CHICAGO -- Without injured relievers Matt Lindstrom, the club's original closer, and Nate Jones, a late-inning righty considered to have closing potential, the White Sox have struggled to close out games this season.
After picking up his first career save June 28 at Toronto, Zach Putnam blew the save in Saturday's 3-2 loss in 14 innings to the Mariners. Ronald Belisario, who took the loss, has also been removed from the closer's role. Other than Belisario and Javy Guerra, nobody in the 'pen has significant closing experience.
"You're down there with a pretty young group. ... You're seeing them kind of get their feet wet and get in situations that they probably haven't been in before consistently," manager Robin Ventura said. "There's probably going to be some growing pains with it and hopefully those guys grow into being able to get it done."
Putnam is just 24, while Guerra, 28, has 29 career saves. The bullpen's 11 blown saves (not all coming in the ninth inning) are tied for fourth in the American League. Houston has the most with 15, while the Royals have the fewest with seven.
Ventura has maintained he is going with a closer-by-committee approach until someone emerges with consistent success. Another possibility is Jake Petricka, who entered with the bases loaded and picked up his second save of the year on June 27 at Toronto. As Ventura noted, the 26-year-old righty has performed well in a number of similarly high-leverage situations throughout the season.
"He's been used to that. I think his progression and his rise through the bullpen has been pretty impressive," Ventura said. "From where he started to where he is now, he's a pretty aggressive kid. Before you are more concerned about control and location and things like that. Now he pretty much has it."
Joe Popely is an associate reporter for MLB.com. This story was not subject to the approval of Major League Baseball or its clubs.